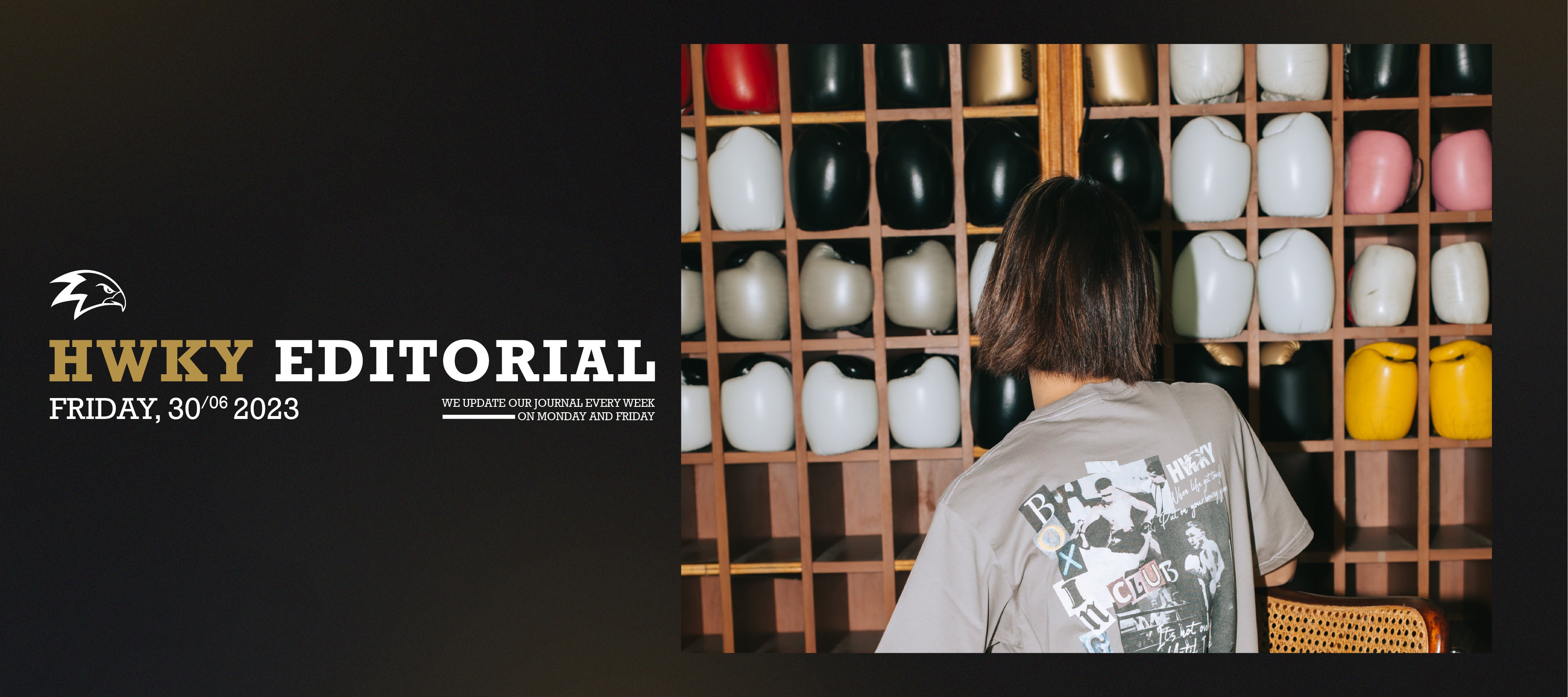 Unveiling the Hottest Collection from Hawkeye: Elevate Your Game with Style
Get ready for an epic lineup of boxing gear that will leave you in awe. Hawkeye is proud to present our newest collection, set to launch in July. Prepare to unleash your true potential with a range of products that combine striking design, exceptional craftsmanship, and unbeatable performance. Whether you're an amateur boxer, up-and-coming contender, or simply a combat sports enthusiast, our latest offerings are designed to elevate your game to new heights.

Strong World 2.0 and Focus Boxing Gloves:
Introducing our two powerhouses: Strong World 2.0 and Focus boxing gloves. Strong World 2.0, our entry-level glove, showcases a bold and sleek design, guaranteed to make a statement in the ring. Featuring our signature FLUX™ injected molded foam, these gloves provide exceptional shock absorption and support for your every punch.

Meanwhile, the legendary Focus gloves make a comeback with a modern and timeless appeal. The FLUX™ multi-layered foam has been enhanced with robust padding, ensuring durability while delivering uncompromising power. With both models featuring The Featherweave Lining© and a Strong Velcro® strap, you can trust in their comfort and secure fit as you dominate your opponents.

Handwraps: Unleash Your Fist with Style:
Our handwraps continue to be a staple in our collection, offering a wide range of patterns and the superior quality material that our customers love. Wrap your hands with confidence, knowing that you have the support and protection you need to deliver devastating blows.

Available Exclusively on Tokopedia and Our Official Website:
To bring you the ultimate convenience, our newest collection will be exclusively available on Tokopedia, Indonesia's leading online marketplace, as well as our official website. Shop from the comfort of your home and have your dream gear delivered right to your doorstep. It's time to upgrade your fighting arsenal with just a few clicks.

Focus Headguard: Unleash Your Full Potential:
We're not stopping at gloves and handwraps. Our new and improved Focus Headguard is set to revolutionize your training sessions. Lighter yet tougher, this headguard ensures a secure fit with its enhanced strap area, eliminating any worries of it coming loose during intense sparring sessions. The thicker buckle strap guarantees a snug and reliable fit, allowing you to focus solely on perfecting your skills. Crafted with premium Microhawk Power Leather© and featuring our renowned The Featherweave Lining©, this headguard combines style, comfort, and maximum protection.

Join the Ranks of Champions:

Hawkeye Fightwear's newest collection is a testament to our commitment to providing combat sports enthusiasts with gear that combines style, quality, and performance. Elevate your training, dominate your opponents, and make a lasting impact in the squared circle. It's time to unleash the fighter within and conquer your goals.

Visit our website or Tokopedia today to be the first to experience the hottest collection from Hawkeye Fightwear. Don't miss out on the opportunity to stand out from the crowd and join the ranks of champions. Unleash your true potential with Hawkeye Fightwear.