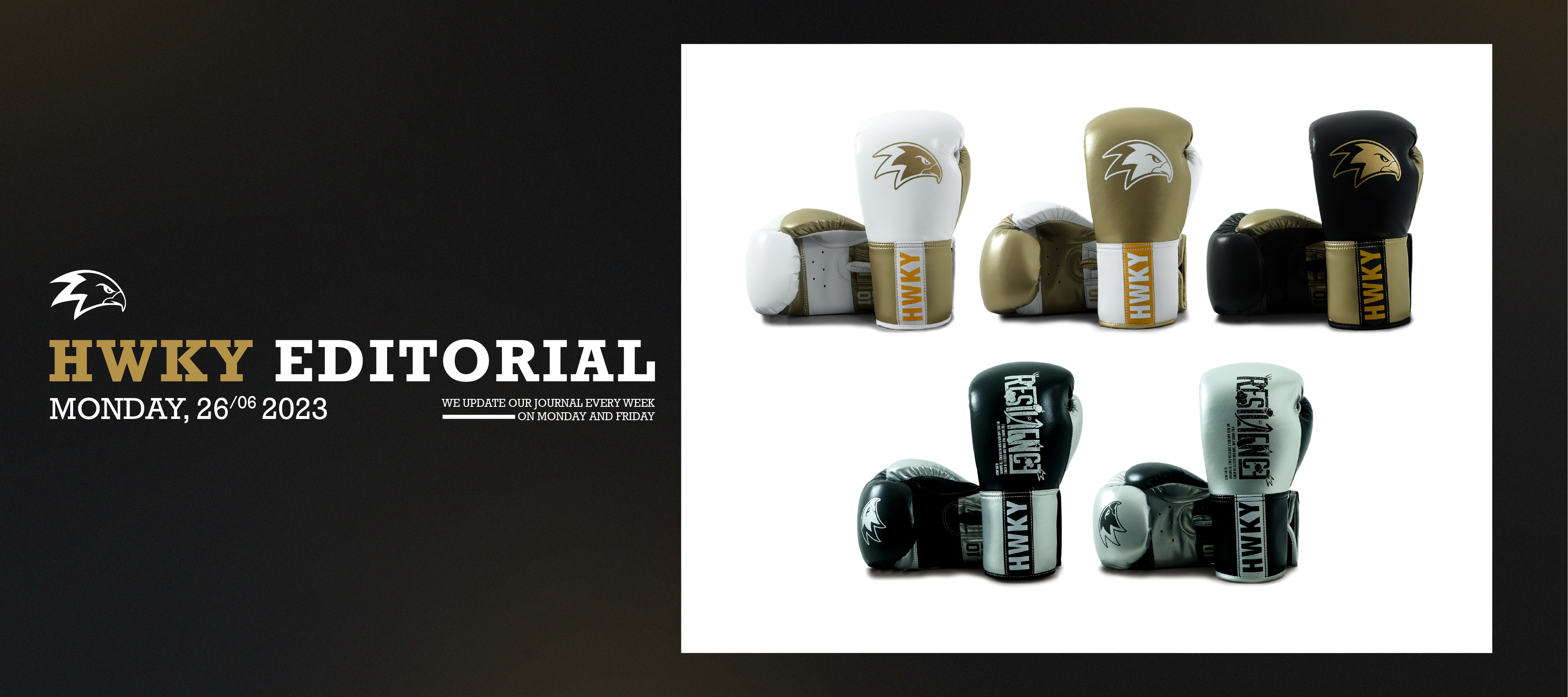 Unleash Your Inner Champion with Strong World 2.0 Boxing Gloves.
Step into the ring and make a statement with Strong World 2.0, a groundbreaking innovation in boxing gloves. Say goodbye to the mundane and predictable as these gloves break free from the traditional and dull appearance, offering a striking fusion of style and functionality. Designed to cater to both beginners and seasoned experts, Strong World 2.0 boxing gloves are here to revolutionize your training sessions and empower you to conquer any opponent that stands in your way. 
Crafted to Perfection:
We understand the importance of superior-quality materials for boxing gloves at Strong World. Strong World 2.0 gloves are crafted from Microhawk Supreme Leather©. This premium-grade microfiber leather material ensures durability, longevity, and unmatched performance. With these gloves, you can be confident in your gear, knowing it is built to last.
Aesthetics That Turn Heads:
While functionality is paramount, we believe in expressing your unique style and personality. The Strong World 2.0 boxing gloves feature our signature Strong World Silhouette, adding a touch of sophistication, boldness, and sleekness to your training gear. Embrace the power of self-expression and make a bold statement each time you step into the ring.
Uncompromising Protection and Comfort:
When it comes to boxing gloves, protection is of utmost importance. Strong World 2.0 gloves are equipped with FLUX™ injected molded foam, providing superior shock absorption and impact resistance. Feel the confidence surge through your veins as you throw powerful punches, knowing your hands are well-protected. (We tested the foam hitting a solid wall)
The Featherweave Lining© takes your comfort to the next level. Its ultra-soft texture and moisture-wicking properties keep your hands dry and comfortable throughout your training sessions. No more distractions. Just focus on honing your skills and unleashing your potential.
A Glove That Fits Like a Second Skin:
The Strong World 2.0 gloves feature a short Strong Velcro® strap, providing a secure and adjustable fit. No more worrying about gloves slipping or coming loose during intense training sessions. These gloves offer a snug fit that keeps your hands locked in, allowing you to deliver powerful punches precisely and confidently.
Breathability for Enhanced Performance:
Ventilated air holes strategically placed on the gloves ensure optimal airflow, keeping your hands cool and dry even during the most intense training sessions. Say goodbye to sweaty palms and discomfort, and say hello to enhanced performance and focus.
Ergonomic Design for Maximum Impact:
The Strong World 2.0 gloves are designed with an ergonomic fist position, allowing for natural alignment and proper technique. This design ensures you can punch with maximum power while minimizing the risk of injury. Train like a true champion and unleash the full potential of your punches.
Standing Out in a Sea of Ordinary:
The creation of the Strong World 2.0 boxing glove model was driven by a desire to break free from the lack of variation in the local boxing gloves market. Every boxer deserves gear that performs at the highest level and stands out from the crowd. With Strong World 2.0, you can be confident that your gloves will turn heads and make a lasting impression.
So, are you ready to enter the ring and conquer the world? Strong World 2.0 boxing gloves empower, inspire, and elevate your boxing game. Unleash your inner champion and experience the true power of Strong World 2.0. The world is yours to conquer.
Pre-order your pair through our website and Tokopedia.