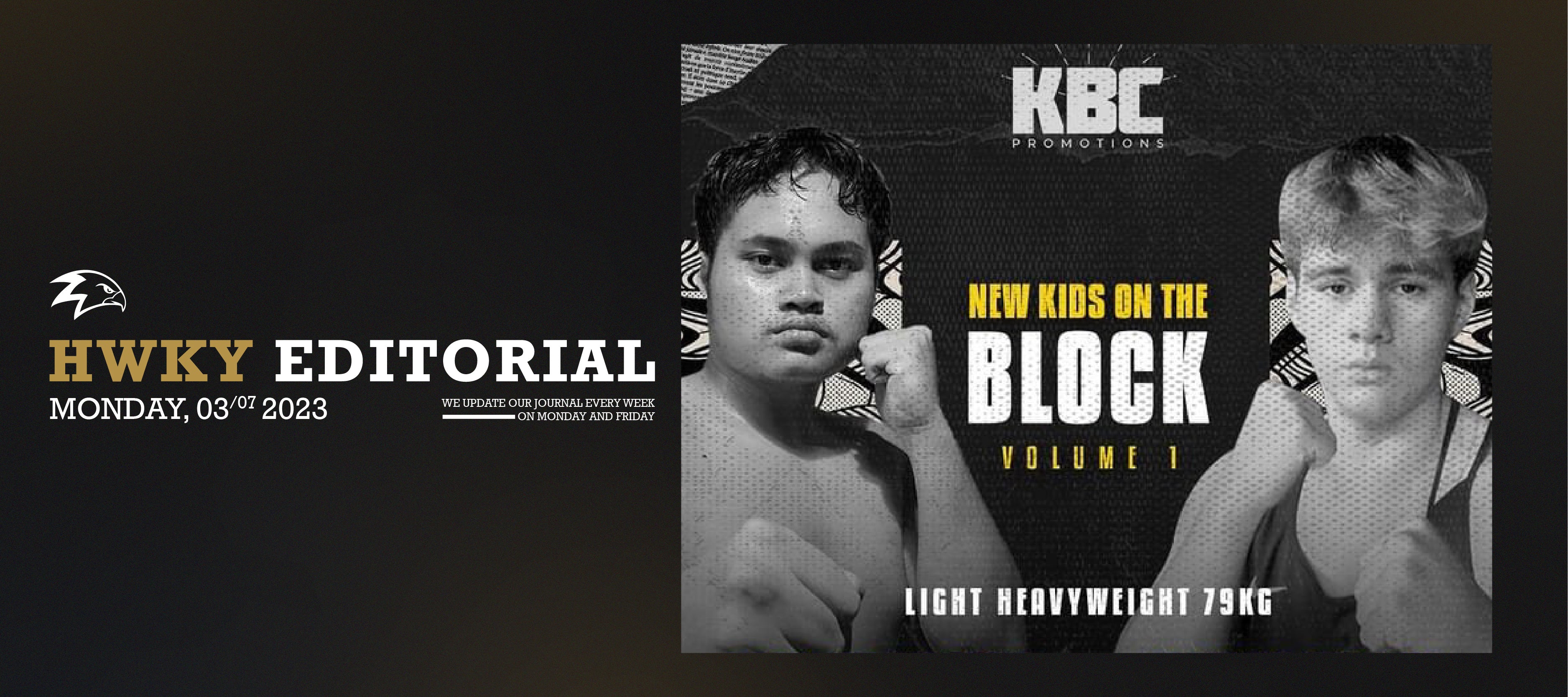 "New Kids On The Block: Promoting Anti-Bullying Through Youth Boxing"
KANG Boxing, a boxing gym in Cirendeu, Ciputat Timur, launched a groundbreaking event called "New Kids On The Block." 
This unique youth boxing event encourages high and middle schoolers to participate in a fun and empowering experience while promoting anti-bullying. By channeling their energy and competitive spirit into combat sports, young fighters can settle scores, find personal achievement, and develop valuable life skills.
Empowering Kids Through Combat Sports:
KANG Boxing's New Kids On The Block event recognizes the potential of combat sports, such as boxing, to foster personal growth, build self-confidence, and develop discipline among young participants. Children can learn to constructively channel their emotions and energy while honing their physical and mental abilities by engaging in a controlled environment with proper guidance and supervision.
Promoting Anti-Bullying:
Bullying remains a significant concern in schools and communities worldwide. KANG Boxing aims to address this issue by promoting anti-bullying initiatives through the New Kids On The Block event. By encouraging young fighters to resolve conflicts or achieve personal victories through combat sports, the event offers an alternative and healthier outlet for their emotions and frustrations. Through participation, these young athletes become advocates for non-violence, respect, and empathy.
Creating a Fun and Supportive Environment:
New Kids On The Block sets the stage for a safe and supportive environment where young fighters can showcase their skills and compete in a friendly atmosphere. The event focuses on sportsmanship, fair play, and camaraderie, emphasizing the value of friendship and mutual respect in and out of the ring. Ensuring the safety and well-being of the young participants is paramount to KANG Boxing. The event adheres to strict age-appropriate regulations and safety measures, providing all fighters with protective gear and medical supervision throughout the matches.
Inspiring Personal Growth and Life Skills:
Participating in combat sports like boxing offers physical fitness benefits and nurtures essential life skills. Through New Kids On The Block, young fighters can develop discipline, perseverance, resilience, and focus—skills that extend beyond the boxing ring and become valuable assets in all aspects of their lives. By overcoming challenges and pushing their limits, participants can discover their inner strength and build a foundation for future success.
Conclusion:
KANG Boxing's New Kids On The Block event serves as a platform to promote anti-bullying, empower young athletes, and foster personal growth. By harnessing the positive aspects of combat sports, this event offers a fun and engaging experience where high schoolers and middle schoolers can settle scores, find personal achievement, and develop valuable life skills. Through their participation, these young fighters become ambassadors for non-violence, friendship, and respect, positively impacting their communities.