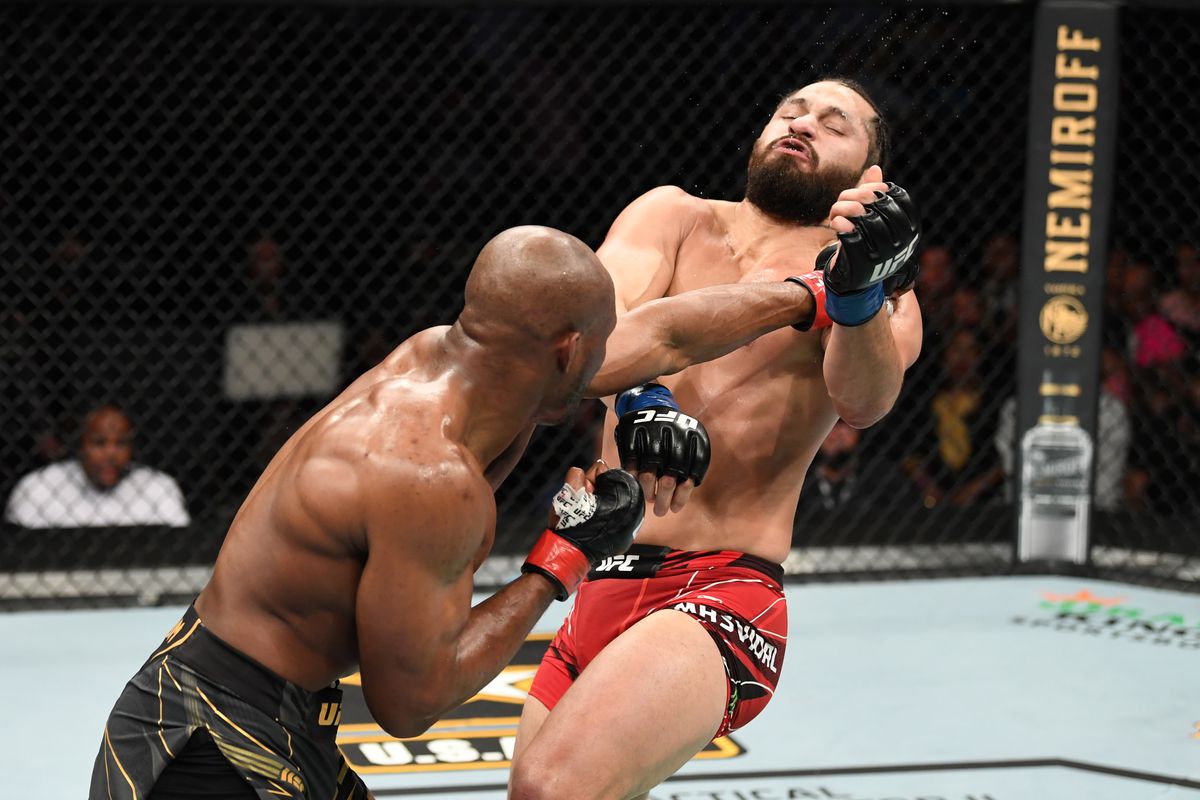 UFC 261: The Fans Got What They Wanted
Wow. Just… Wow. How about those main cards? The fans are back in the arena and they got their money's worth of an action packed night!
After we saw a gruesome leg injury from Chris Weidman, reminiscent of his fight against Anderson Silva, Jacksonville Arena hosted 3 title bout in front of a full house for the first time since the pandemic happened. 
The Nigerian Nightmare promised violence and he did just that. Kamaru Usman (19-1) is still your UFC Welterweight Champion after delivering a vicious right cross to Jorge Masvidal (35-15) and knocked him out for good. This is a first for Masvidal to get KOed off a strike. Usman has now won 14 straight, and sky's the limit for him. After beating Masvidal twice, he might be looking to beat Colby Covington (16-2), again, to cement himself as the best of the best.
In other news, Rose Namajunas (11-4) is your new Strawweight Champion! She made a quick work of Weili Zhang (21-2), and knocked her out in the first round with a head kick. Valentina Shevchenko (21-3) retains the title after a yet another dominating performance, this time against the former Strawweight Champ, Jessica Andrade (21-9).

#FRANCISNGANOU
UFC 260 did not disappoint. A much anticipated rematch between Francis Ngannou (16-3) and Stipe Miocic (20-4) for the Heavyweight title is one for the books. Not a minute into the 2nd round, The Pr...
Read more