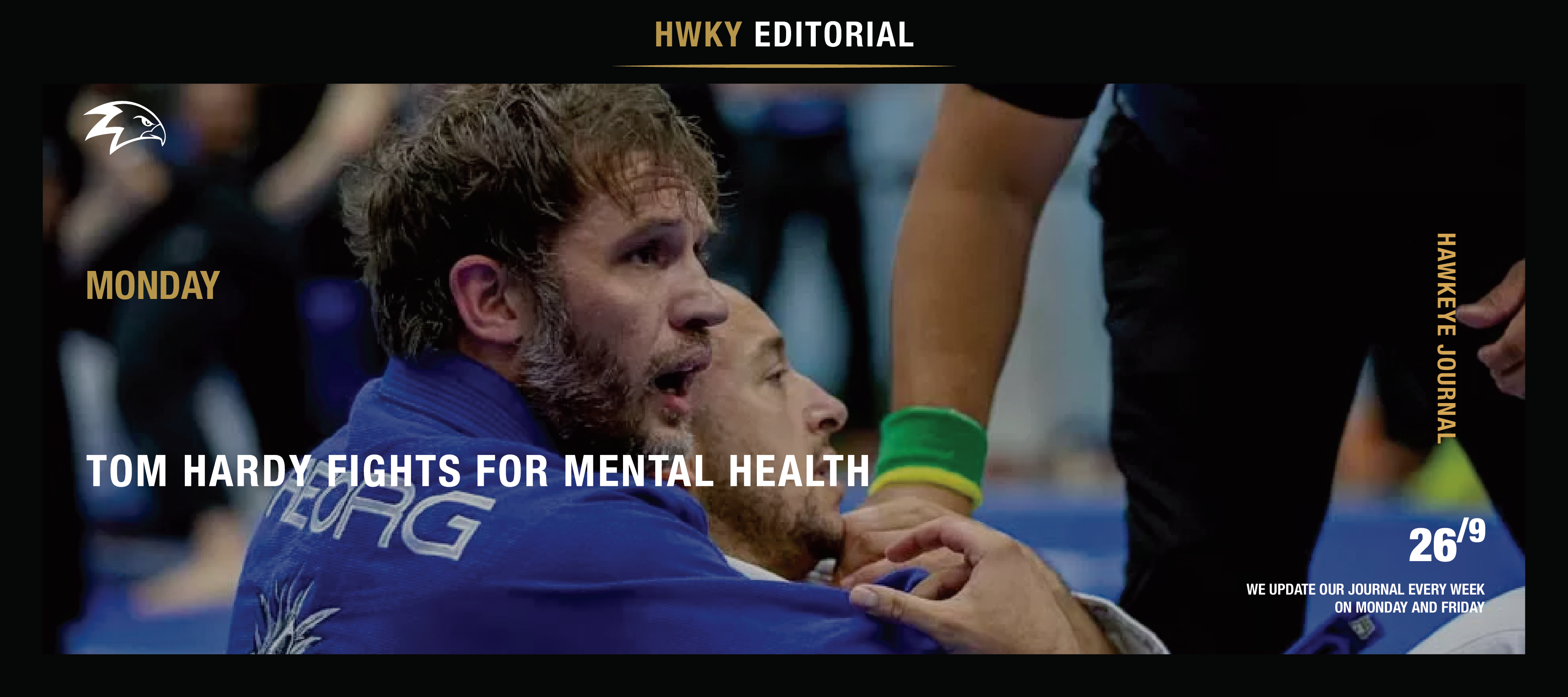 Tom Hardy Fights For Mental Health
Since his big-screen debut in Ridley Scott's Black Hawk Down (2001), Tom Hardy has established a reputation for taking on action-packed parts like Bane in The Dark Knight Rises, Eddie Brock in Venom, Max in Mad Max: Fury Road, and main protagonist Tom Conlon in Warrior. Hardy secretly entered the 2022 UMAC Brazilian Jiu-Jitsu Open in Milton Keynes earlier this week, putting his years of preparation to the test.
He unexpectedly appeared in a martial arts tournament on Saturday, eventually winning the master's division (41-year-old or older) gold medal. Hardy, 45, entered the Ultimate Martial Arts Championships' 2022 Brazilian Jiu-Jitsu Open Championship at Oakgrove School in Milton Keynes, according to Hyde News & Pictures. The championships' spokeswoman described Hardy as a "very pleasant gentleman" who was a "great pleasure" to host at their tournament.
"Everyone recognized him, but he was very humble and was happy to take time out for people to take photographs with him…It was a real pleasure to have him compete at our event," commented an event spokesman. "He's just a top guy–he's very strong which surprised me and a very good fighter. But he's probably the toughest competitor I've had — he certainly lived up to his Bane character, that's for sure," commented one of Hardy's competitors via The Northern Echo.
Hardy originally learned Brazilian Jiu Jitsu while filming Warrior in 2011, where he played a US Marine competing in a mixed martial arts competition. This was not the first time Hardy competed in a tournament.
Hardy was in Wolverhampton last month for the first time to compete in an open tournament. It was organized by Reorg, a foundation that promotes the therapeutic advantages of Brazilian jiu-jitsu for the well-being of military and other service veterans suffering from severe, life-altering injuries, PTSD, or despair.
Instead of the Japanese form, which involves throwing opponents, the charity teaches the Brazilian martial art, which concentrates on ground fighting and submission grappling. Hardy is a trustee for this organization, which he is enthusiastic about. Hardy later stated it was an "honor" to represent the organization in an Instagram post.
"Their work has changed and saved lives around the world," he said, "by not only providing an effective, positive means for navigating and managing the challenging psychological aspects of military and first responder careers but also has allowed many to find a renewed sense of purpose, identity, and community that's often lost when transitioning to civilian life." He was also eager to promote the mental health and lifestyle benefits of jiu-jitsu, saying that simple training, which he did "as a pastime and a private love," was "fundamentally crucial to further developing a deeper sense of inner resilience, calm, and well-being."
Braulio Estima, Reorg's head ambassador, trained with Hardy regularly, felt that jiu-jitsu was a tool that assisted those who had "gone through so much adversity to find a purpose again."
The world champion described it as providing "discipline, respect, problem-solving talents, and humility." "In Jiu-Jitsu, you are dealing with other people's reactions, and you can apply all these abilities to real life. You find there is always a way out, and it also gives a lot of confidence. It's really incredible."
Hardy proved that he is a hero on the big screen and in real life while also teaching us that our hobbies can make a difference in other people's lives, which is truly amazing.
Keep on training, fight fams!