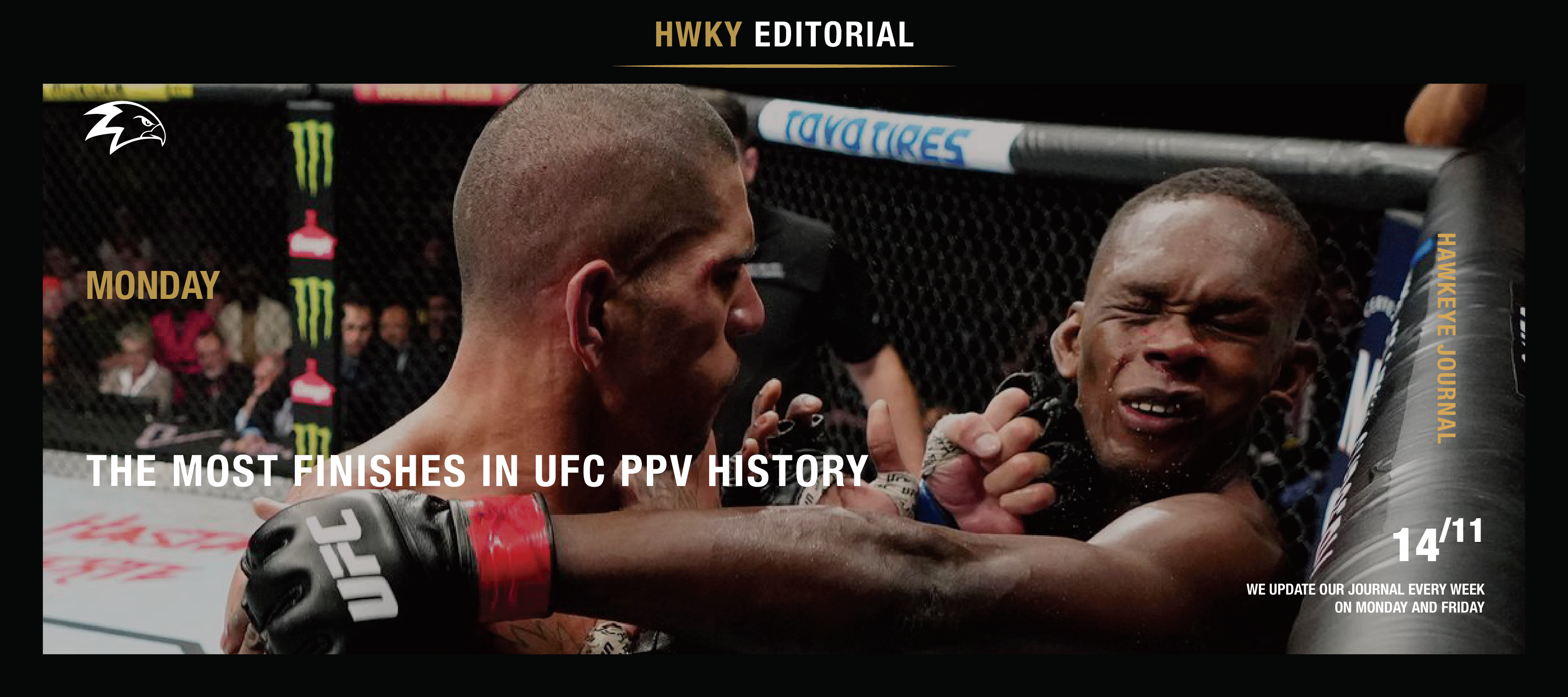 The Most Finishes In UFC PPV History
After a wild night of fighting inside New York's Madison Square Garden, which saw a pair of world titles change hands, Saturday's UFC 281 pay-per-view may have exceeded the high expectations that had been placed on it.
Former kickboxing rival Israel Adesanya was knocked out in the fifth round by Alex Pereira, and Zhang Weili regained her title by scrambling and submitting current champion Carla Esparza. Then there was the all-action antics of lightweights Dustin Poirier and Michael Chandler, as well as Frankie Edgar's bittersweet retirement.
Let's look at what happened at the UFC's sixth event in "the World's Most Famous Arena," which featured no shortage of memorable finishes and upsets. 
Israel Adesanya appeared to be one takedown away from securing the sixth defense victory of his 185-pound title in the final frame, leading three rounds to one on all three scorecards. Instead, Adesanya found himself pinned to the fence, within punching distance of a still-relaxed Pereira, who turned the odds in his favor with one powerful left hook before finishing with a flurry of strikes that stopped the fight. Given that the main concerns were Pereira's lack of MMA experience and whether he had the stamina to go five rounds, Adesanya made a critical miscalculation at an inopportune time. It's another reminder, like Leon Edwards' incredible finish of welterweight champion Kamaru Usman in August, of how insane this sport is. Even with Pereira's striking force, it appeared to be a preventable consequence for someone of Adesanya's ability and intelligence. Whether he needed to entertain the fans to fight in a more action-packed style after being criticized and booed during his previous title defense or if Adesanya became too caught up in his revenge for his pair of losses to Pereira, his willingness to navigate danger so casually cost him everything. Pereira is now 3-0 against Adesanya in two sports, and he's on his way to a life-changing financial windfall in the form of a must-see MMA rematch. Pereira is also the second least-experienced UFC champion of the modern era, behind "The Beast Incarnate" Brock Lesnar.
Zhang became a two-time strawweight champion by submitting Esparza, who fought more valiantly than most had given her a chance of coming in. But Zhang won this fight mainly on the ground, winning the wrestling match against the more decorated Esparza and transitioning into a quick finish with her newly polished jiu-jitsu skills. Zhang has grown exponentially since losing the 2021 title to Rose Namajunas, and she has worked hard to correct as many flaws as possible. Fresh ideas from Henry Cejudo and Eric Albarracin deserve some of the credit for this. However, at 32, Zhang has the potential to be the most well-rounded fighter this division has ever seen. It's a legendary title that may be resolved inside the cage in 2023 if the UFC matches Zhang in the third battle against Namajunas, a two-time champion who has beaten Zhang twice.
In terms of pre-fight predictions for the fight of the night, this lightweight showdown between two beloved action icons felt like a slam dunk. But for this bout to be even crazier than anyone imagined and potentially even more fascinating than Chandler's tight loss to Justin Gaethje (2021's finest fight) in the same building a year before, both fighters would have to put on superhuman performances. Fortunately for MMA fans, it is precisely what we have. Poirier demonstrated that the top-level matchmaking has not slowed him down in a courageously stubborn performance at 32. After getting lit up by Chandler in Round 1, he nearly stopped him in the last seconds. Chandler, a 36-year-old gunslinger with almost unbelievable willpower, rallied in Round 2 to control the fight with his wrestling and nearly halt Poirier with blows late. The fight was up for grabs in the final round, with both fighters covered in sweat and blood until Poirier could secure a submission on him. This was about as brutal and crazy as a fight between two highlight-reel performers can get. Even in defeat, Poirier was the sole survivor of yet another war, and Chandler demonstrated why he might be the most exciting daredevil of the modern UFC era.
And finally, a sad end to the legendary career of UFC two-time legend Frankie Edgar. Edgar was knocked out in the first round of his final battle before retiring from the sport after being floored by a powerful knee from Chris Gutierrez.
Gutierrez got off to a fast start, scoring blows from all angles, feinting, and using his footwork to keep Edgar at bay. While Edgar was able to deal with the first strikes from Gutierrez, it was clear that he needed to change the strategy of the fight.
Edgar attempted to do so by switching levels and attempting a takedown. Gutierrez saw the shot coming and threw a knee straight accurately down the middle, sending Send Edgar flying. Edgar announced that it would be his final professional fight ahead of the fight. He gave a post-fight interview for the fans, stating that the outcome was not how he wanted the last chapter of his illustrious career to end.
"I love this sport, man," Edgar said. "I didn't want to go out like that. This sport is a bitch. But I've got my family, and that's all that matters."
That's it, folks! A recap of the fantastic event that transpired in the world-famous Madison Square Garden Arena in New York, where expectations were met in the Ultimate Fighting Championship. Remember to consistently train and purchase your training needs here at Hawkeye Fightwear.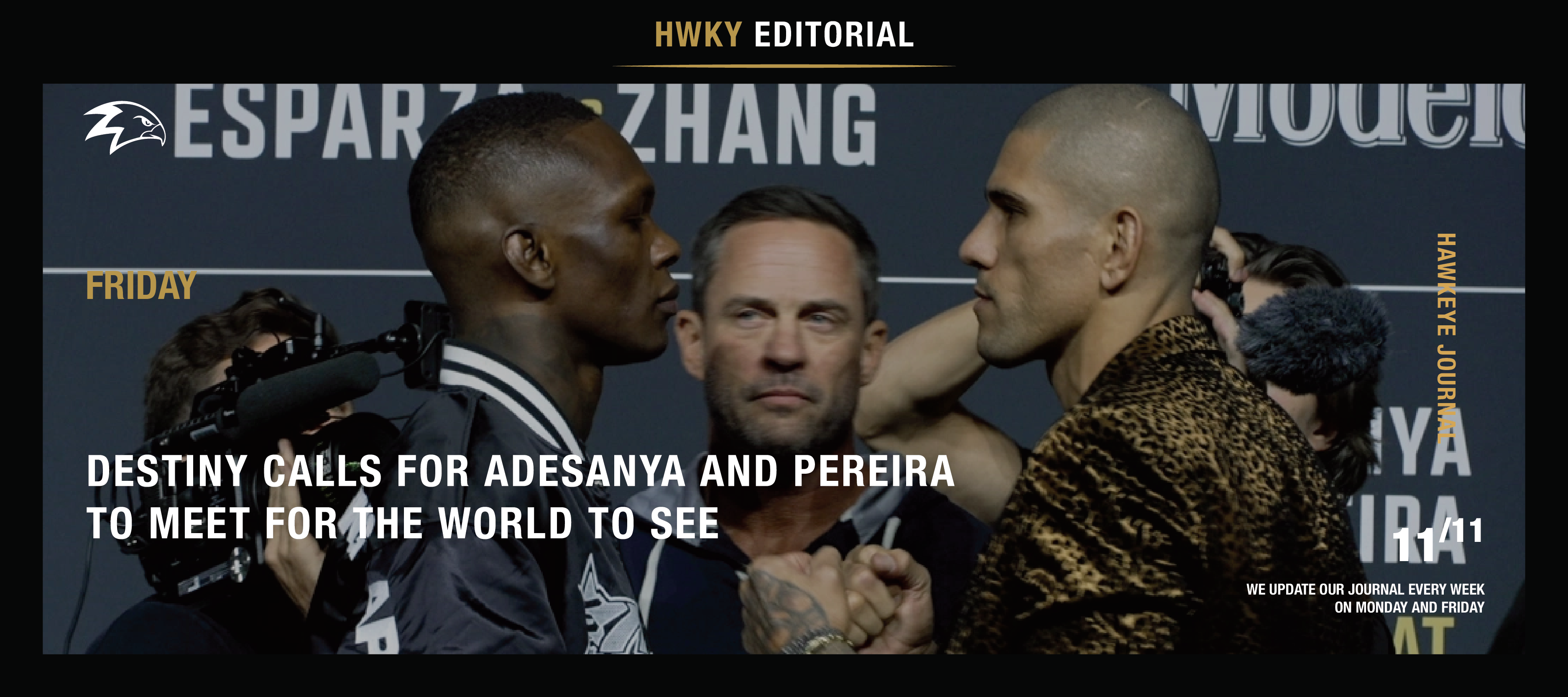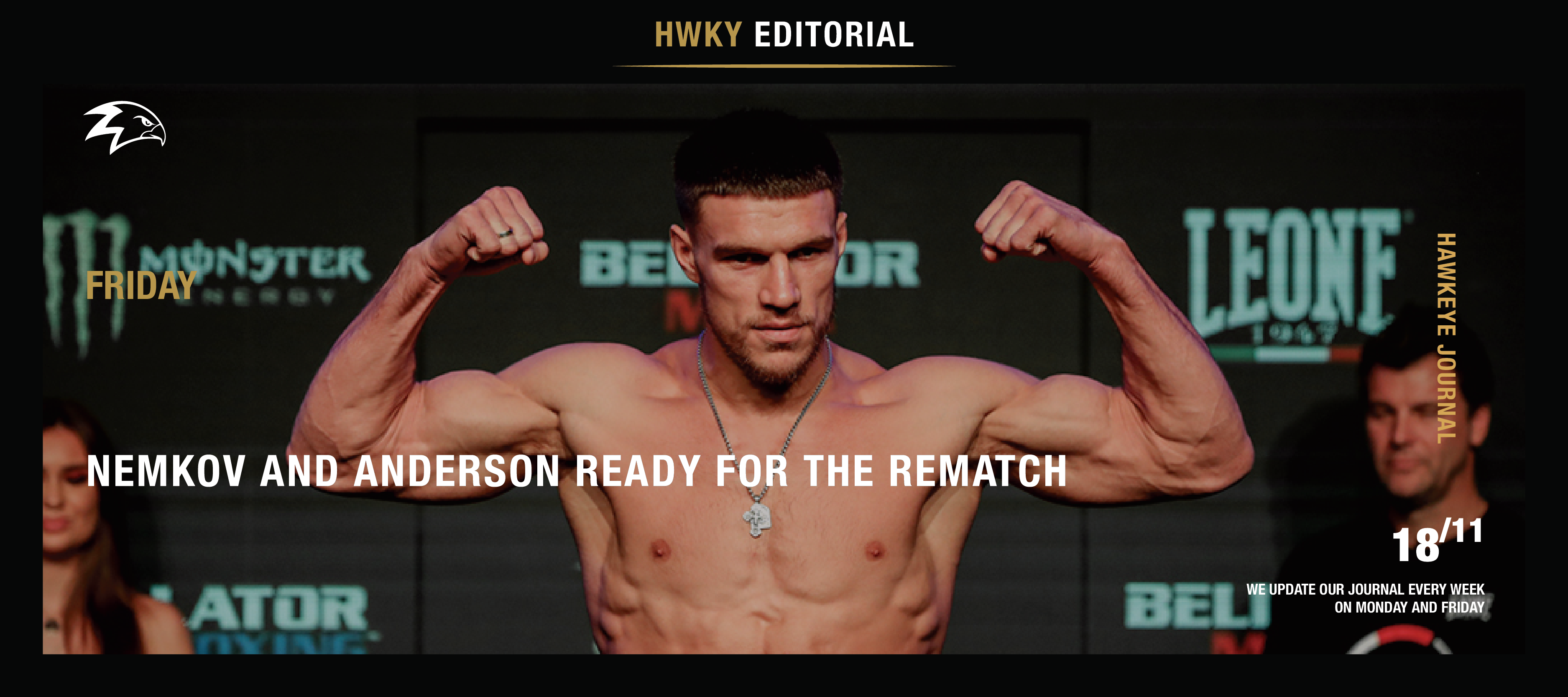 Nemkov And Anderson Ready For The Rematch
Headlining Bellator 288 in Chicago, Illinois on Friday, November 18, 2022 (Sat, November 19 in INA), the light heavyweight champion Vadim Nemkov (15-2) and number one contender and former UFC figh...
Read more