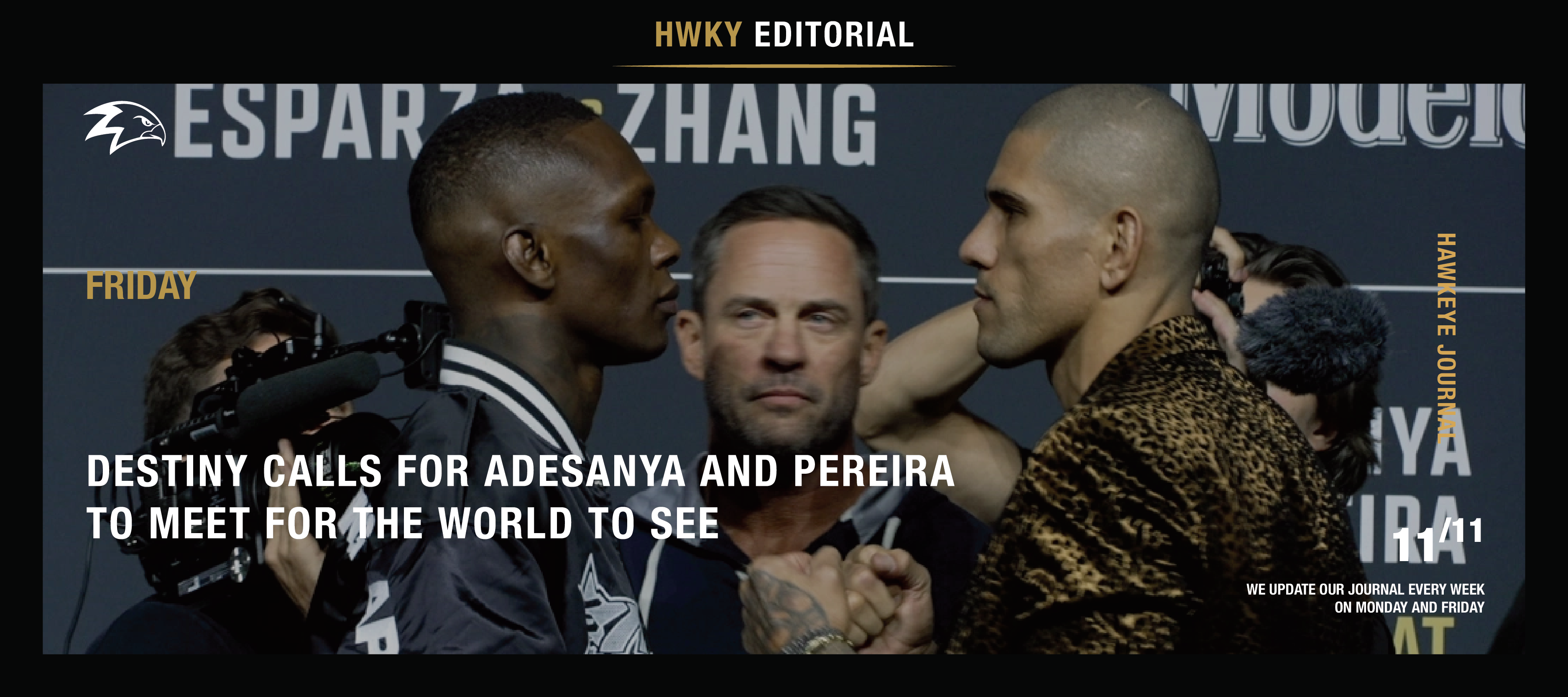 Destiny Calls For Adesanya And Pereira To Meet For The World To See
The UFC's annual November visit to Madison Square Garden in New York City is traditionally one of the biggest mixed martial arts calendar nights.
This year is no exception, with a genuinely spectacular show set to take place on Saturday night, headlined by a thrilling middleweight world title fight between champion Israel Adesanya and former Glory kickboxing opponent Alex Pereira. But it isn't all. The strawweight belt is again on the line when Carla Esparza defends her crown against tenacious Chinese challenger Weili Zhang for the first time.
Plus, lightweight fan favorites Dustin Poirier and Michael Chandler square off in a three-round brawl that will not disappoint. And that's before we even get to Molly McCann's return to action since breaching the 125lb rankings with a second consecutive spinning elbow knockout win on her last outing. Finally, Israel Adesanya should be used to rematches since two of his previous three UFC fights have been rematched against recent opponents. However, this Saturday, the 33-year-old will face a familiar rival in a trilogy rematch under different circumstances when he defends his UFC 185lb middleweight title against Alex Pereira.
Adesanya is undefeated in the UFC as a middleweight. His two rematches have both come against fighters he has already defeated, Marvin Vettori and Robert Whittaker. However, Pereira presents a new challenge for "The Last Stylebender" (23-1, 15 KOs), who has previously lost to the Brazilian banger on two occasions.
Pereira, 35, will believe he has the champion's number after a pair of victories under the Glory of Heroes kickboxing promotional banner, including a nasty knockout victory the last time the two men met in the ring.
Those victories have propelled Pereira (6-1, 5 KOs) through the UFC at a fast pace to match the duo up for their third bout; it will be Pereira's fourth trip to the Octagon when he takes the ring this Saturday night. Last time out, a brutal KO win over Sean Strickland put the rest of the 185lb class on notice. It reaffirmed Pereira as a dangerous man in the middleweight elite.
Some believe Adesanya's experience in the UFC will give him an advantage over the dangerous challenger heading into this fight.
And the champion is certainly not lacking in drive to put on a masterclass, admitting how he used inspiration from one of boxing's biggest battles to help focus his thoughts during an interview posted on his youtube channel. "I was watching Claressa Shields, and Floyd Mayweather talk about when he fought Pacquiao on FaceTime," he explained. "I was watching Claressa Shields, and Floyd Mayweather talk on FaceTime about when he fought Pacquiao," he said. "He said he got up from the seat for every round. He always just thought like, 'Forget every other fight. If there's ever a fight I have to win, it's this one.' "I feel that. That's me right now. If there's ever a fight I have to win, it's this one. That's why everything is different in this camp. There's no excuses."
Will Adesanya finally get his revenge on his former tormentor? Can the Brazilian complete a hat-trick of victories on the grandest stage?
On Saturday night, Zhang Weili will attempt to cement her place as China's most successful UFC export by recovering the strawweight title against Carla Esparza. "Thug Rose" defeated Weili through a split decision in the rematch at UFC 268. However, she would subsequently lose the championship to Esparza, falling short after five rounds that will not be remembered fondly at UFC 274 earlier this year.
Esparza, a superb grappler, will want to push the fight to the mat, neutralizing Zhang's relentless volume striking and stand-up game. Can she restore her place at the top of the division? Or will Esparza surprise the bookies once more and retain the strawweight title?
If Dustin Poirier and Michael Chandler don't deliver on Saturday night, something went wrong because, on paper, this could be the most interesting UFC match-up for the rest of the year.
Given the credentials and caliber of the two lightweight candidates, it's fair to say it deserves to be the main event - but with three rounds set at Madison Square Garden this weekend, it seems to be a raucous affair from the start. And a lot is riding on it as well, with both men sitting inside the top five and looking for a major win to boost their hopes of returning to title contenders. So we won't take our eyes away from the screen for even a second!
Frankie Edgar's final fight will also be on this card, so fight fans, don't forget to tune in for a day of incredible fights! There you go, Fighters! Our fight preview for the upcoming fight for this week. Remember to consistently train and purchase your training needs here at Hawkeye Fightwear.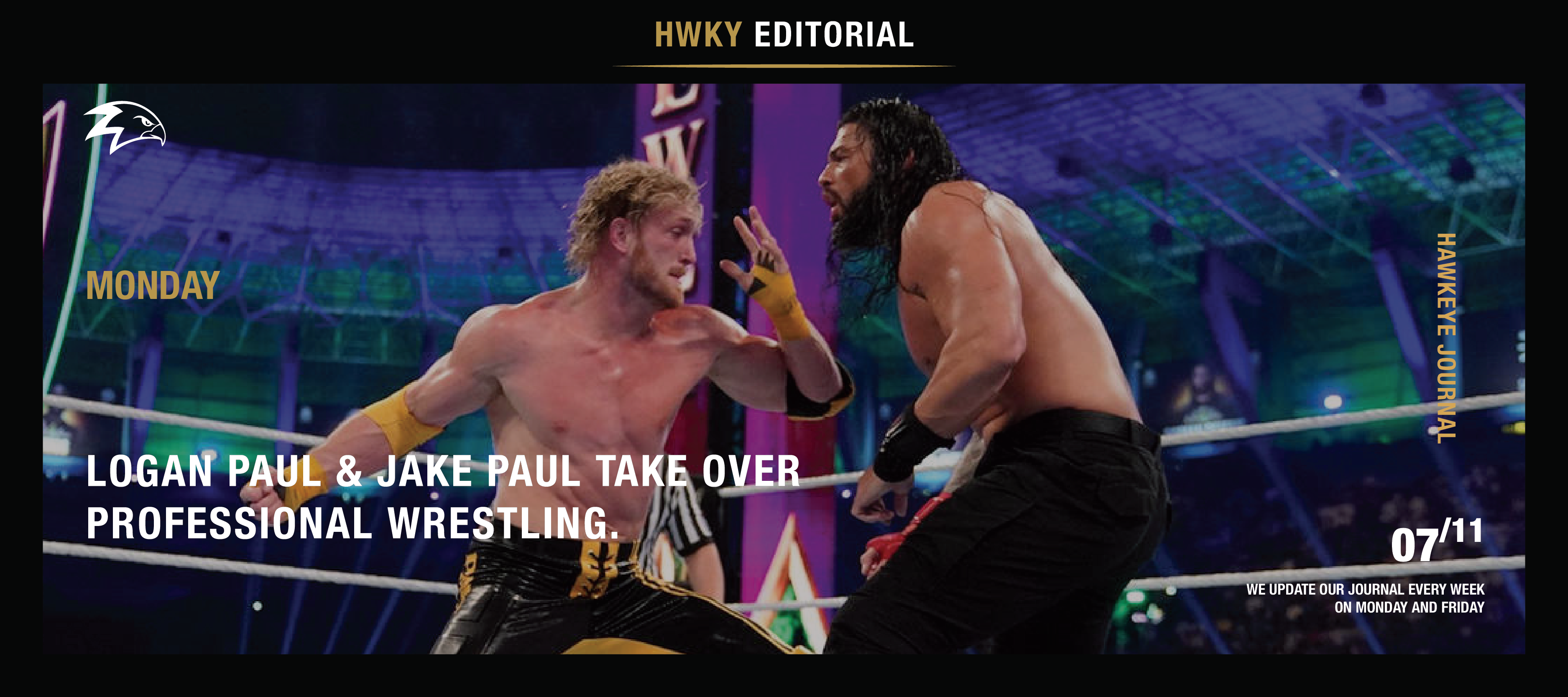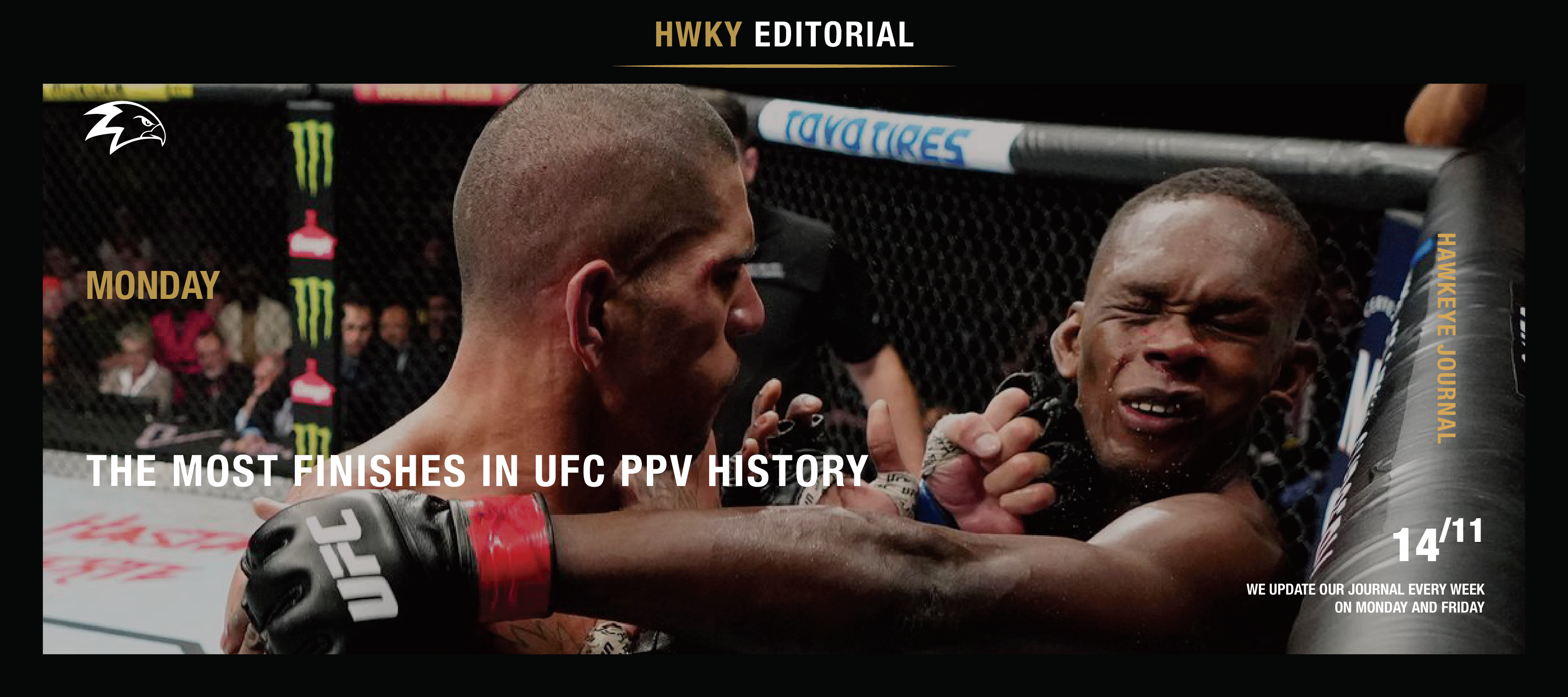 The Most Finishes In UFC PPV History
After a wild night of fighting inside New York's Madison Square Garden, which saw a pair of world titles change hands, Saturday's UFC 281 pay-per-view may have exceeded the high expectations that ...
Read more