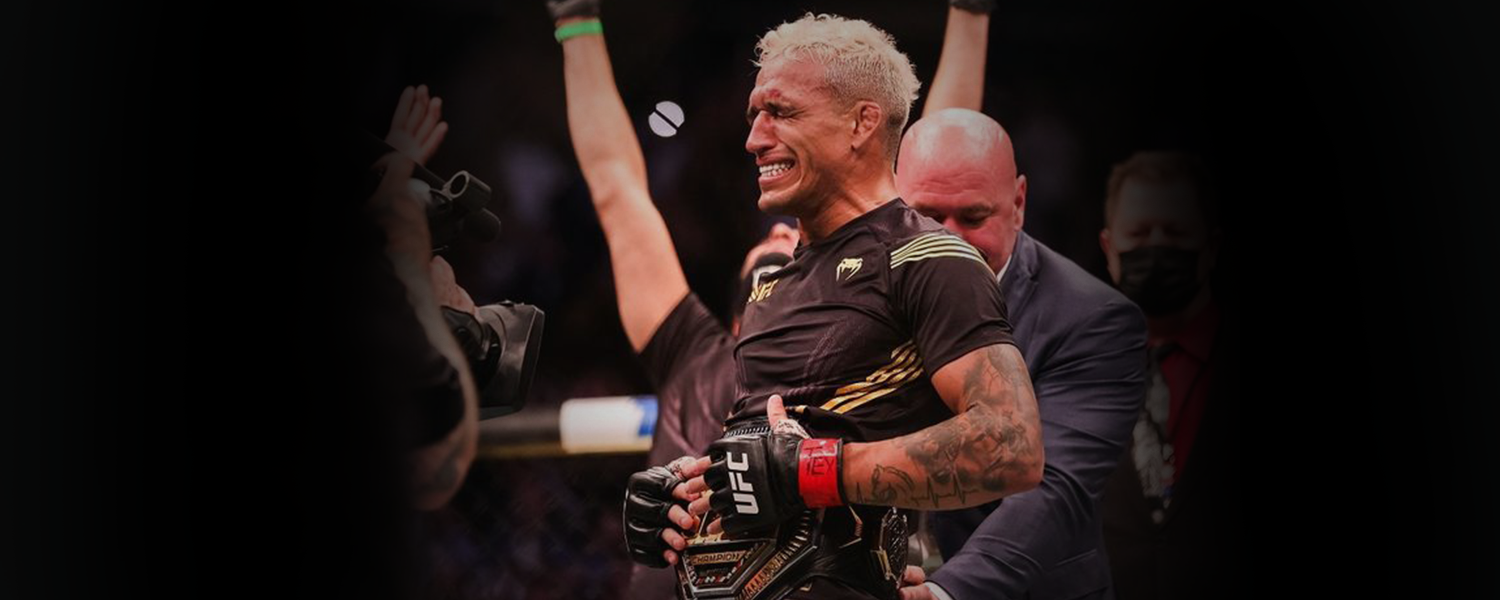 The Brazilian Star Takes Over Reign
Charles Oliveira (31-8) defeats Michael Chandler (22-6) in the second round and is now your new UFC lightweight champion after the title was left vacant by the retirement of Khabib Nurmagomedov.
The UFC 262 main fight took place on Saturday, May the 15th 2021 at the Toyota Center in Houston, Texas, saw Oliveira stops Chandler to claim the UFC lightweight champion title. Coming in, Oliveira was the underdog in the card but he came out running and The Brazilian star is the one worthy enough to claim the belt left behind by, arguably, the best fighter UFC has ever seen in Nurmagomedov. 
A leg kick by Oliveira put Chandler on the deck as soon as the fight began, but Chandler jumped up and nearly caught Oliveira in a guillotine choke as the fight went to the mat. Both fighters went back and forth throughout the first round in a closely even match, but the second round was a whole different story. Oliveira shifted to a higher gear, releasing a vicious left hook that dropped Chandler to the mat. Credit to Chandler as he tried to recover, but star after a series of unanswered blows, referee Dan Miragliotta had no choice but to stop the bout after just 19 seconds entering the second round.