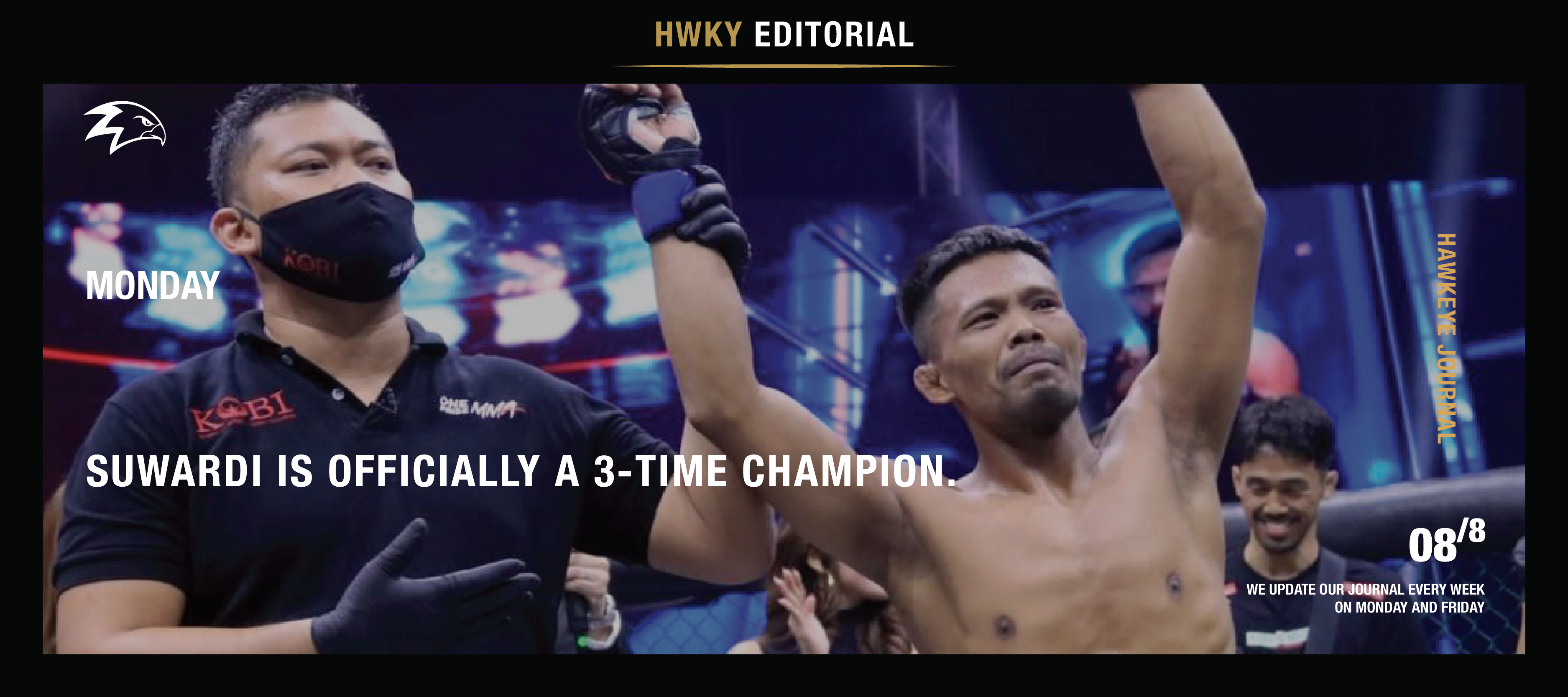 Suwardi Is Officially A 3-Time Champion.
On Saturday, in front of a live rampant crowd, Suwardi proves that age is just a number by becoming a 3x flyweight champion defeating Jeremia Siregar in only 1 round by submission. He has solidified his status as One Pride MMA's most influential and probably one of the greatest of all time in Indonesian MMA. 
Suwardi coming into the fight, was met with a lot of skepticism about how he will perform in the ring against a fighter fresh from the Road To UFC tournament. Jeremia Siregar was also well-known for his wild and unpredictable striking that could knock Suwardi. But, Suwardi overcame all the onslaughts by executing a perfect game plan by not engaging the champ in his strike and straight away going for the takedown. In this area, the champion is very vulnerable in his MMA game.
Jeremia Siregar got a shot that rocked Suwardi in the early minutes of the round. Still, the former champion engaged and took down Siregar early, secured a mount position, and finally took an Americana keylock position to secure a victory. Suwardi is now officially a three-time champion in the One Pride MMA scene, probably the first man to do it in the company's history. In the post-fight interview, Suwardi dedicated this fight to his late friend and told the next generation of fighters to keep fighting, and One Pride MMA is the best place for them to take the next step to achieve greatness.
In the co-main event, Billy Pasulatan defended his belt in an exciting fight against Rustam Hutajulu in a back and forth bout filled with striking and ground exchanges, with Rustam showing a significant improvement in the ground area and Pasulatan bringing out his championship mentality to secure a submission victory by Rear Naked Choke. Pasulatan then went on to want to move up in weight to challenge for the flyweight title and become the first-ever double champ in One Pride history.
The event was a bit more crowded than the last due to Suwardi's loyal PSHT Silat group chanting his name throughout the event and the fight. It will be fascinating for local MMA fans to see what's next for both fighters. As Suwardi is reaching the end of his career and Pasulatan becomes a dominant champion, will we see the double title fight next in the coming months?? We have to wait and see.
Suppose the double belt bout is not going to happen. In that case, the only thing for Suwardi is facing off for the trilogy against Rama Suphandi or may be facing off against a new contender to finish his inspiring MMA career as an active competitor. For Pasulatan, anything goes for the champion as he has faced every high-ranking fighter in the division. It is up to the matchmakers in One Pride to decide what to do for the reigning champion.
There you go, fighters, the result of One Pride MMA this week!! Comment below and let us know what you think!!! And be sure to purchase your fighting needs at Hawkeye Fightwear!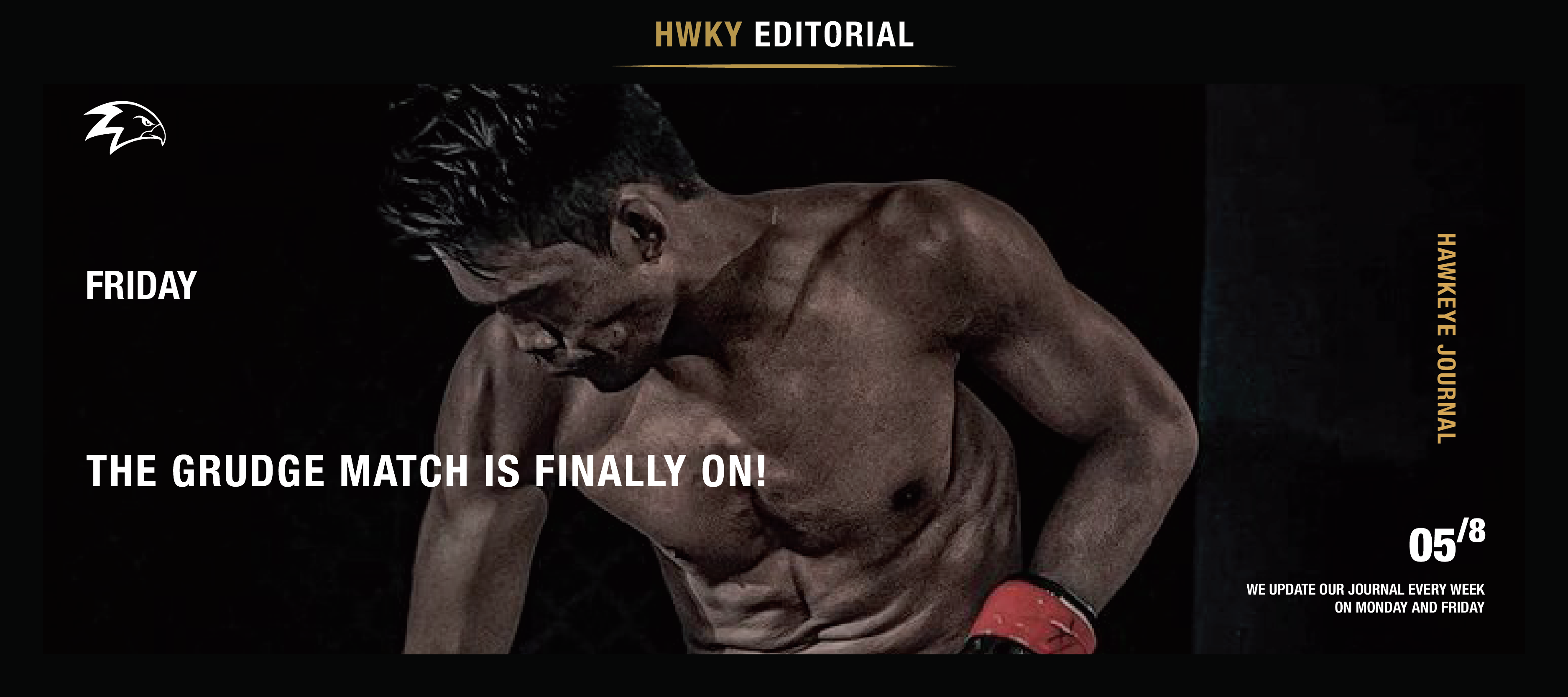 The Grudge Match Is Finally On!
Hey Fighters, we will give you a roundup of all the bouts available this week in One Pride MMA that might interest you to enjoy your weekend full of high-action bouts!   Tomorrow, Saturday, the 6t...
Read more