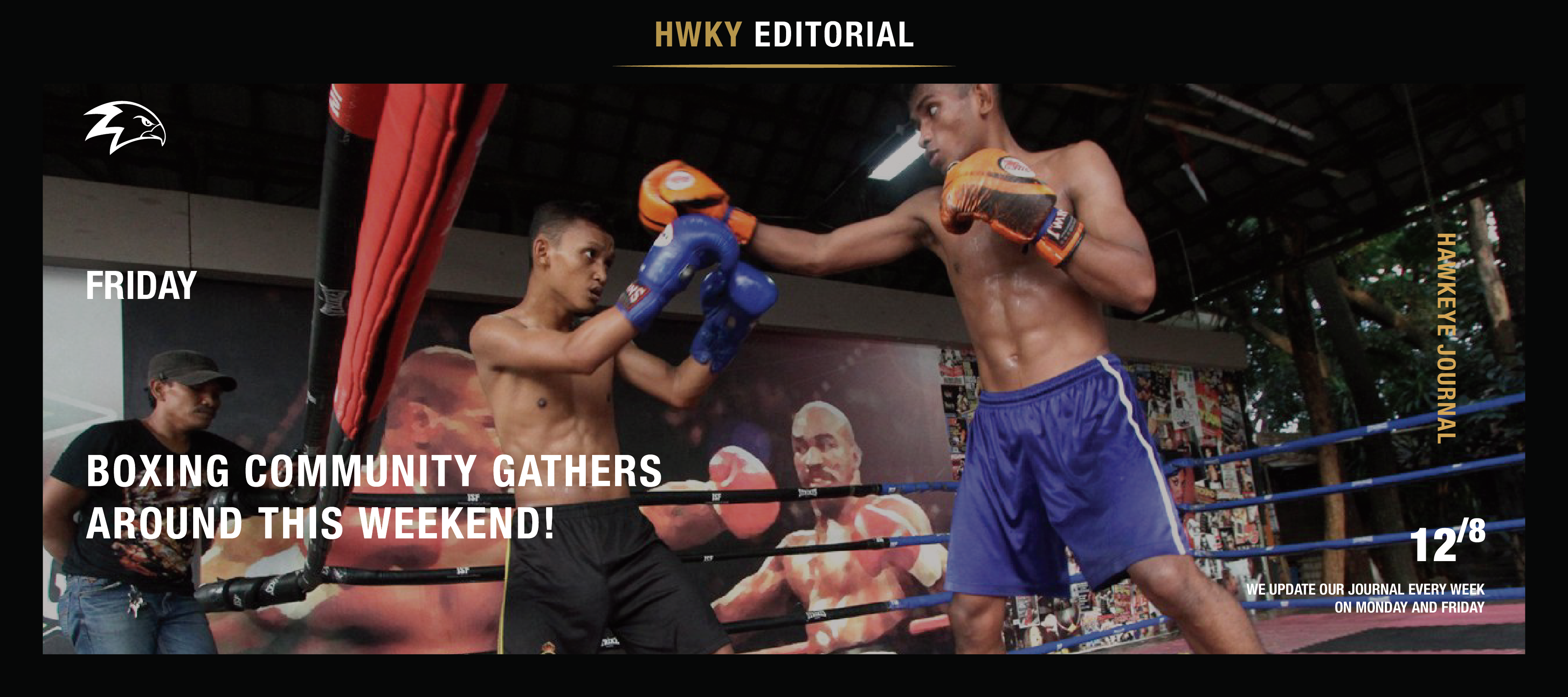 Boxing Community Gathers Around This Weekend!
Attention to all fight fans in the Jakarta area, KPJ Bulungan presents a 3 round boxing exhibition event featuring all of the fighters in the gym competing against one another to reborn the sport of boxing again in the eyes of the public. 
KPJ Bulungan Boxing Camp is a boxing institution in the Jakarta area, managed and operated by Mr.Holmes, this outdoor boxing camp in the heart of south Jakarta has made countless fighters, turning their life around from a life of poverty and crime into a life filled with accomplishments and legacy in the Indonesia boxing scene. Boxers in the camp range from Jason Butar Butar to Azizul Saputra and the famous Egi Rozten.
When the pandemic hit, boxing in Indonesia was also struck by the effects of the pandemic. Now that we are in the post-pandemic era, KPJ decided to revive the sport of boxing by creating an exhibition event for their fighters and many others who want to do a sparring session in front of a packed crowd. It proved successful, with one of them featuring Yunus Wamaer and the son of John Kei competing on the same card.
With the success of previous boxing exhibition events held by KPJ Bulungan Boxing Camp. This event will surely be one of the most anticipated events of them all, and the card features Egi Rozten facing off against Jason Butar Butar in a 3 round exhibition fight. And did I mention that there are tacos?? When else can we see two professional fighters fight each other in a fun event where you can have tacos and a good atmosphere? 
Boxing has been the primary highlighted sport in the past few months, with many celebrities competing in the boxing ring to either squash beef, entertain, or need a career rejuvenation. Unfortunately, it has become a very gimmicky event as many national tv stations have started to satirize boxing as a sport where famous people fight for a second chance at being more recognized. With KPJ making more of these boxing exhibition events, more up-and-coming fighters are allowed to rise to the ranks of notoriety in the community and maybe someday get picked up by an amateur or professional boxing organization. This is a perfect event to make more boxing stars for the future of the sports instead of celebrity fights that won't benefit anyone except the promotor and the celebrity.
The event will be on August 13th, 2022, at the KPJ Bulungan Boxing Camp (Right Across Central restaurant in Bulungan). Gates will be open at 1 PM. The event is FREE for anyone to attend. So set your reminders and calendars, and style your outfit for a final summer event before the season ends!! Because this will be an event fight, fans will enjoy it.
Hawkeye Fightwear is a proud partner of the KPJ Bulungan Boxing Exhibition Event this month.
There you go, fighters, the newes update this week!! Comment below and let us know what you think!!! And be sure to purchase your fighting needs at Hawkeye Fightwear!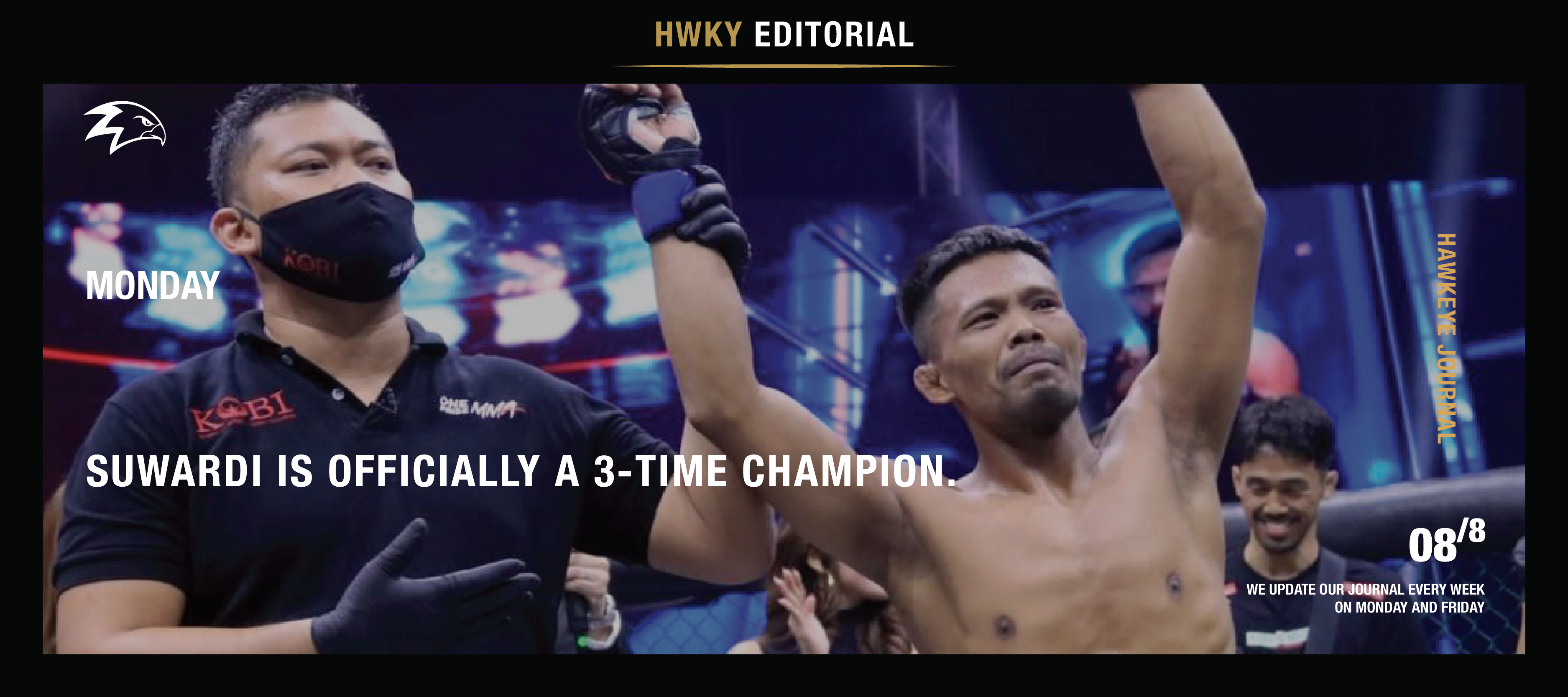 Suwardi Is Officially A 3-Time Champion.
On Saturday, in front of a live rampant crowd, Suwardi proves that age is just a number by becoming a 3x flyweight champion defeating Jeremia Siregar in only 1 round by submission. He has solidifi...
Read more