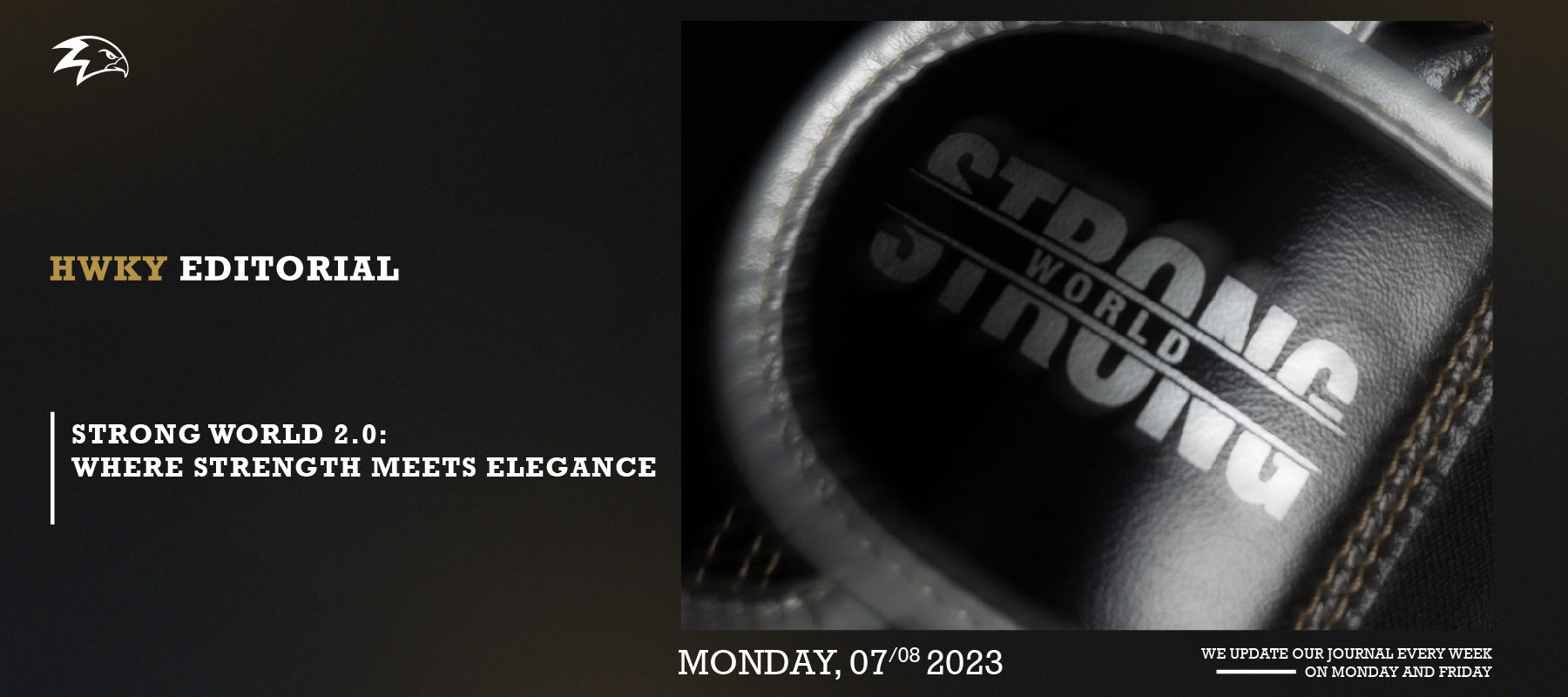 Strong World 2.0: Where Strength Meets Elegance
Greetings, Fight Enthusiasts and Champions of Resilience,
We are thrilled to introduce you to our latest creation, embodying the essence of unwavering fortitude – the Strong World 2.0 boxing gloves.
Picture this: The world inside the ring is a battleground where your determination meets your opponents' challenge head-on. Every punch you throw and every block you make is a testament to your inner strength and drive to conquer any adversity that comes your way.
With the Strong World 2.0 gloves, we've taken your journey to the next level. This upgraded model stands as a true embodiment of evolution, just like the remarkable path each one of you brings to reach the pinnacle of success.
You'll first notice the exquisite two-tone colorway that adorns these gloves. The seamless blend of colors isn't just aesthetically pleasing; it represents the harmony between power and grace, a balance that every fighter seeks to achieve. But that's not all.
This glove is made for beginners as well as a good backup glove due to the Injection of FLUX™ foam that we decided to put in the glove to make sure that every punch will be safe on any surface so that you can focus on honing your technique while training, the Featherweave© lining in the glove will also make you very comfortable in your sessions.
Our innovation takes center stage with the half strap in the wrist area, designed to create the illusion of classic lace-up gloves. This detail is more than just a visual trick; it's a nod to the timeless tradition of boxing and a symbol of your commitment to embracing challenges, no matter how they're presented.
Behind the scenes, the creation of Strong World 2.0 was fueled by a desire to empower you to face the world's most demanding situations with audacity and composure. As the globe navigates through its battles, these gloves are a reminder that within every individual lies an unbreakable spirit, ready to conquer the unknown.
Explore the world of Strong World 2.0. Own a piece of innovation, a symbol of resilience, and a reminder that strength is not just about physical prowess but a mindset that embraces challenges with open arms.
Join the movement, embrace the evolution, and rise as a true champion of the Strong World.
Stay bold, stay resilient.