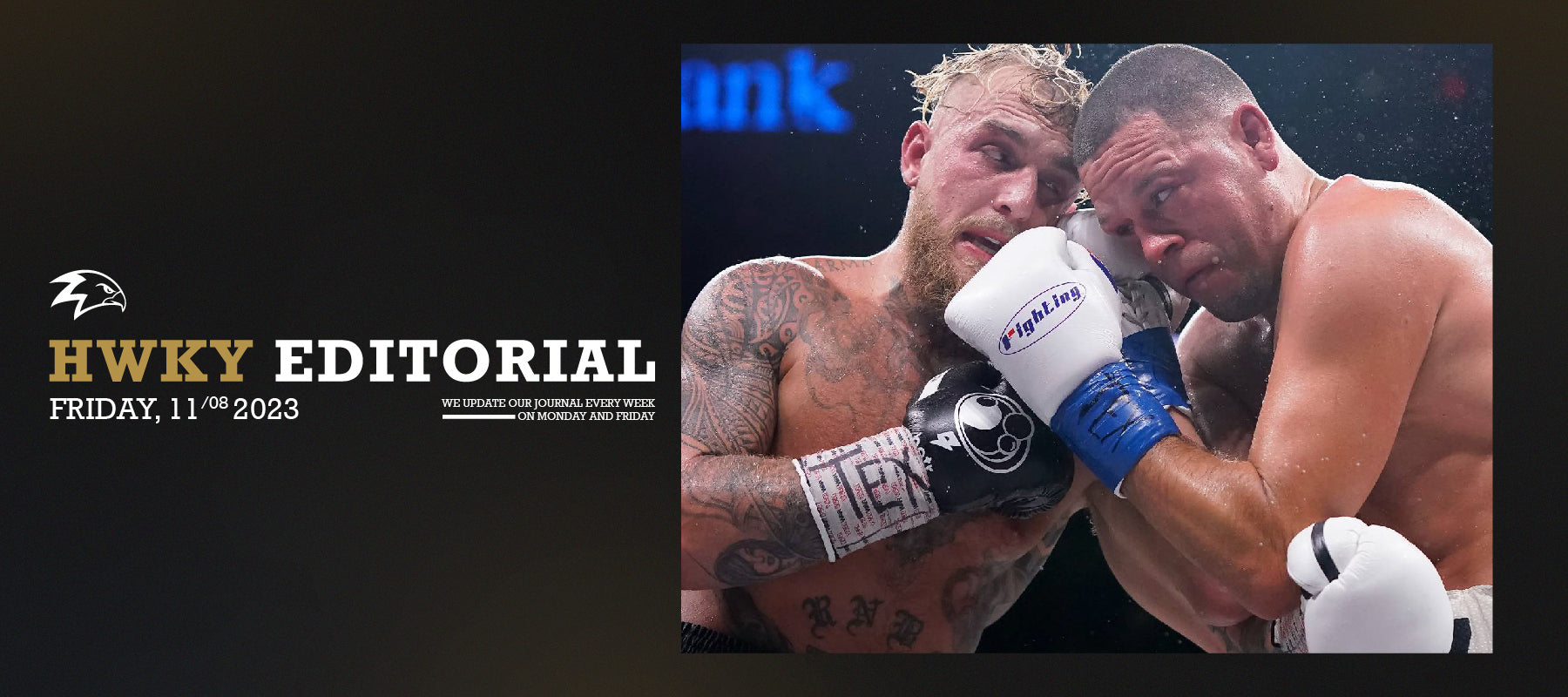 Should MMA Fighters Stop Entering Pro-Boxing Bouts?
The recent boxing match between Nate Diaz and Jake Paul has reignited the debate about whether or not MMA fighters should enter pro-boxing bouts. Paul, a former YouTube star who was now used to a professional boxing environment, defeated Diaz by unanimous decision.
Diaz, a former UFC star and fan favorite, was the more experienced fighter, but he struggled to find his rhythm and was often caught out by Paul's punches. He was also knocked down in the fifth round, a rare occurrence for a fighter with his experience; the highlight of Diaz's performance was his signature mocking of his opponent and an attempted guillotine in the 9th round.
The fight's result has led many to question whether or not MMA fighters are genuinely prepared for the rigors of professional boxing. Boxing is a very different sport from MMA, and it requires a different set of skills and training. MMA fighters may be skilled in striking, but they often need more footwork, defense, and ring generalship, which is essential to success in boxing.
This is not to say that MMA fighters can never be successful in boxing. A few MMA fighters crossed over to boxing and found success, such as Conor McGregor, Jose Aldo, Anderson Silva, and Holly Holm. However, these fighters are the exception rather than the rule, and even Silva succumbs to a loss against Paul.
For most MMA fighters at the end of their career, entering a pro-boxing bout is a surefire way to make a hefty paycheck. Most MMA stars who crossover into boxing are veteran fighters willing to step up for a chance to earn more money.
The Nate Diaz vs. Jake Paul fight is a cautionary tale for any MMA fighter considering entering a pro-boxing bout. An MMA fighter can succeed in boxing, but it takes work. If you are an MMA fighter thinking about crossing over to boxing, otherwise, you could end up like Nate Diaz, getting knocked out by a YouTuber.
In addition to the physical risks, there are also financial risks for MMA fighters who enter pro-boxing bouts. If they lose, they can damage their reputation and their earning potential in the future.
For these reasons, it is essential for MMA fighters to carefully consider the pros and cons before entering a pro-boxing bout. If unprepared to put in the hard work and dedication, they are better off staying in MMA.