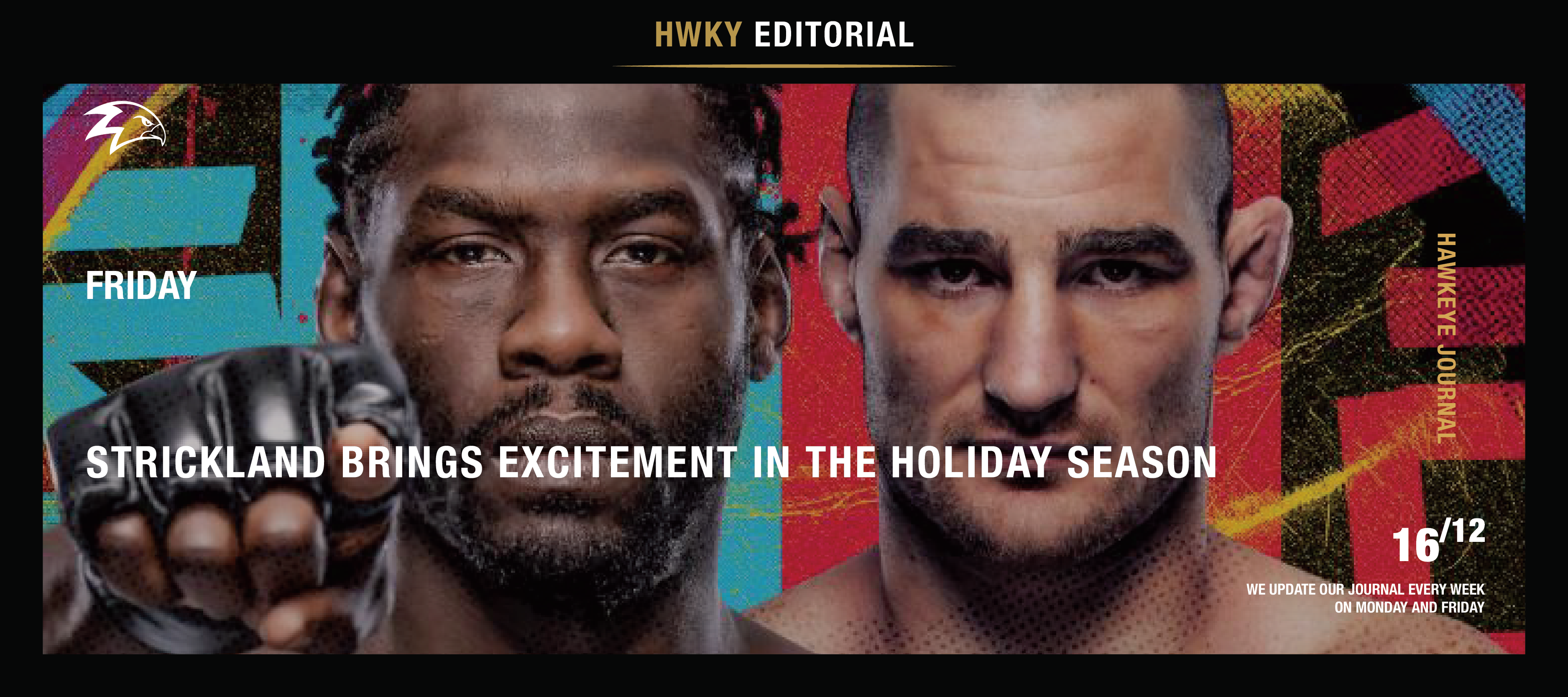 Strickland Brings Excitement In The Holiday Season
Hello, fight fans! 2022 is reaching its end, what a year filled with great fights! The Ultimate Fighting Championship is ready to close out and end with a bang by featuring one of the most exciting and entertaining individuals in the UFC middleweight division, Sean Strickland as he will go one-on-one with Jared "The Killa Gorilla" Cannonier for a spot in the higher middleweight rankings.
The last time we saw Strickland, he lost to current middleweight champion Alex Pereira, Strickland, known for his upright, aggressive striking style was not enough to deter "Poatan", Strickland looks to get back to the top after a TKO loss to make it sure that he is still one of the top middleweight in the UFC. Meanwhile, his opponent, Jared Cannonier loss against former middleweight king Israel "The Last Stylebender" Adesanya by decision, both fighters are looking to redeem their losses in the octagon before Christmas. it will be an exciting match-up for fans due to both having an exciting style of fighting, both Strickland and Cannonier possess great stamina and horsepower, making this fight to be a brawl that will end in one man being the better fighter. The key for Strickland to win this bout is pushing Cannonier to the limit untill he is gassed out, while the plan for Cannonier's victory is to be patient and find a knockout shot that can take Strickland down to the canvas.
ODDS: Strickland (-115), Cannonier (-105)
This week's journal will not have a lot of words as events in the combat sports world are taking a break to enjoy the holiday festivities around the globe, so for fight fans, make sure to have a wonderful holiday season and be sure to look out our latest update regarding on new products or announcements. Happy Holidays, Fight Fans! All love from Hawkeye Fightwear.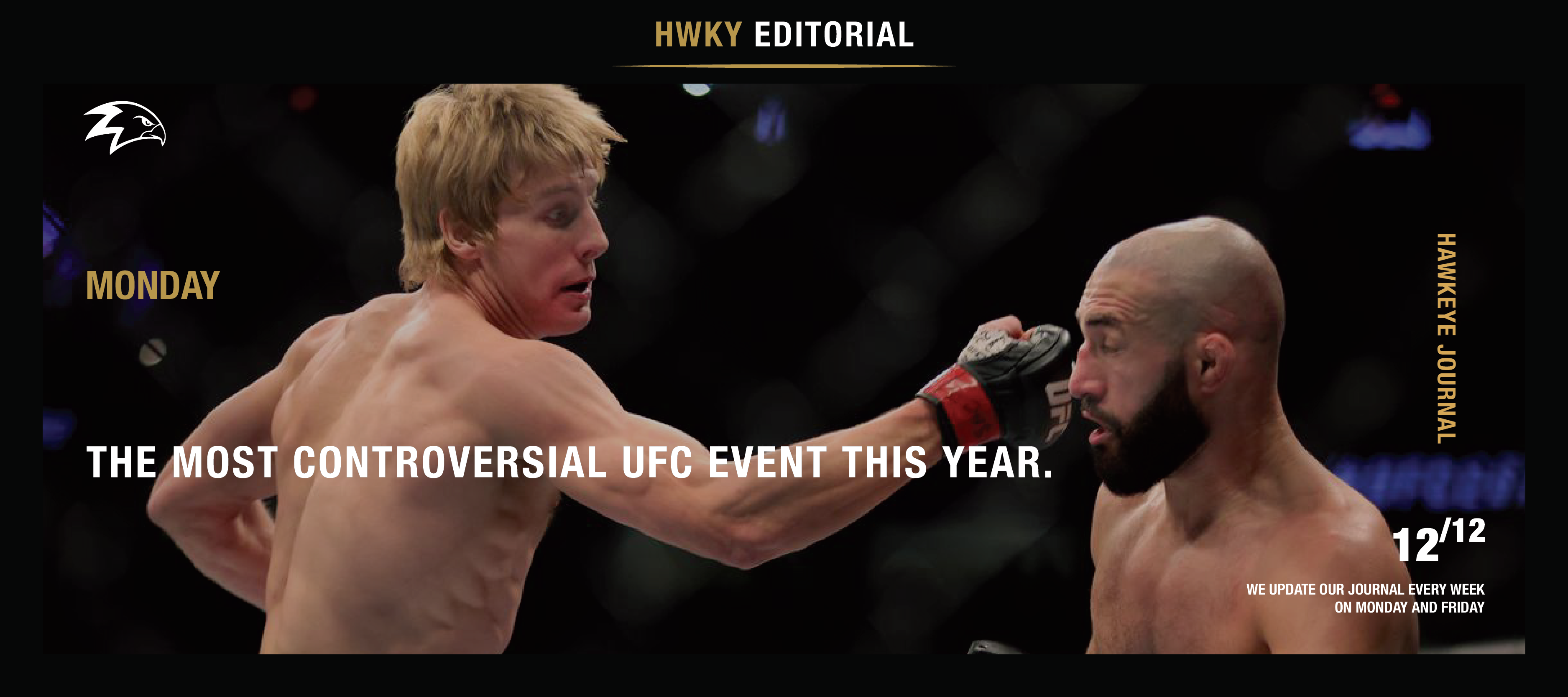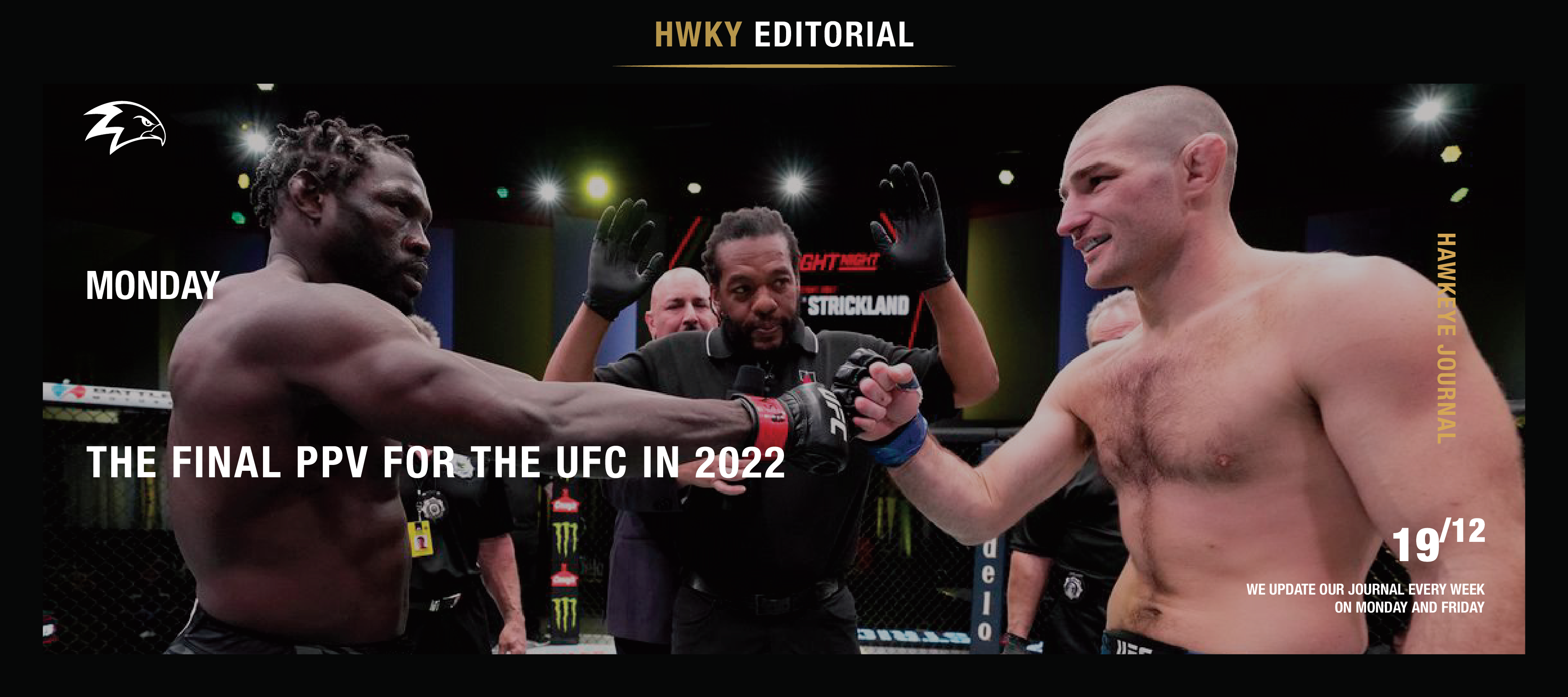 The Final PPV For The UFC In 2022
While everyone is talking about the best soccer game in history and Lionel Messi finally completing his legendary football career with the World Cup victory, The UFC gave probably a very generic an...
Read more