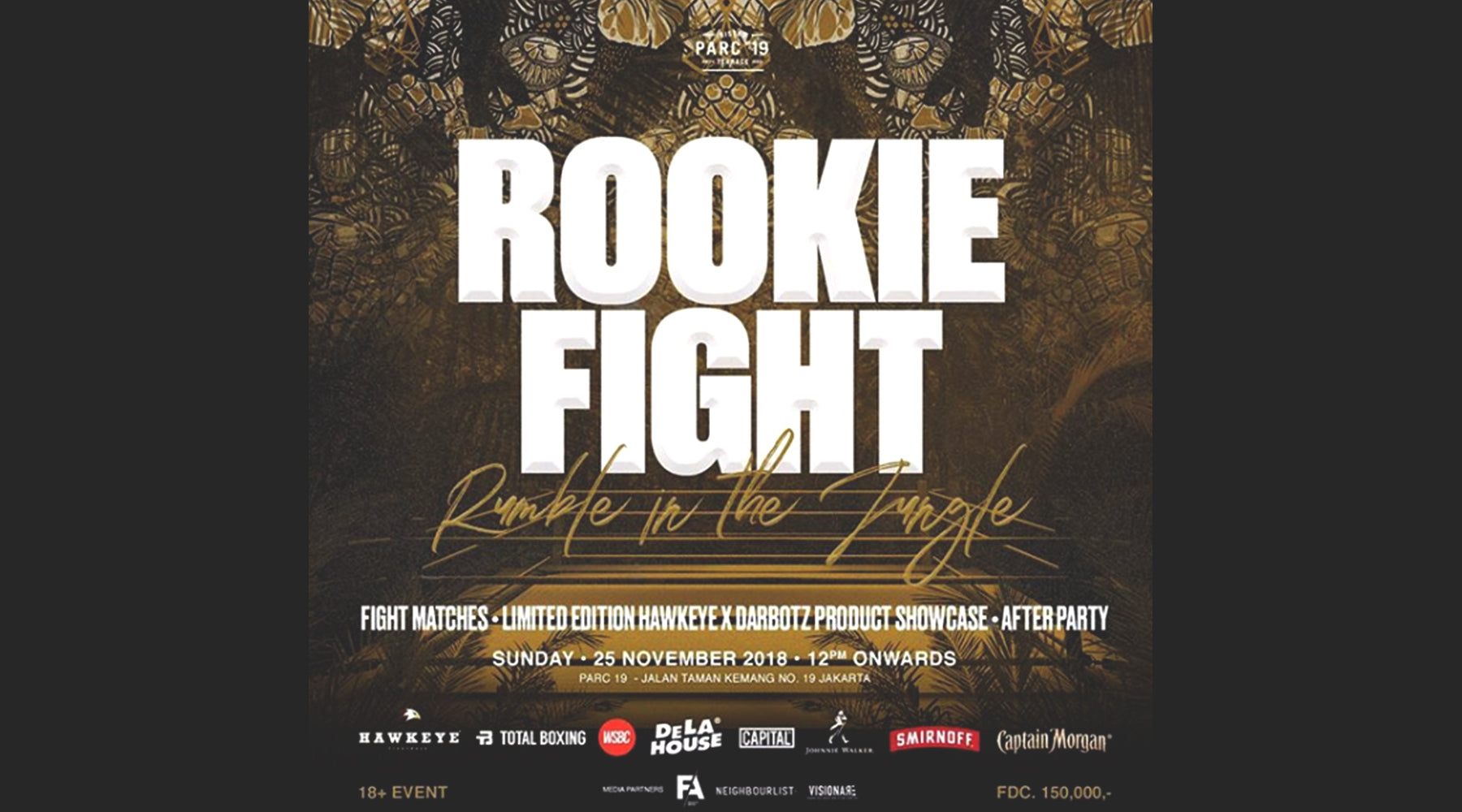 On Sunday (25/11/18) Hawkeye Fightwear, De La House and Total Boxing collaborated to make Rookie Fight "Rumble in the Jungle" Boxing event a Parc 19, located in Taman Kemang  No. 19, South Jakarta. This Rookie Fight is completely different from the ones before, first of all, it is arranged in a famous bar which is located in South Jakarta. The event concept is also very detailed and it is very different because of the artsy side that will be showcased there. And also, after the boxing matches, there will be celebrations with music sessions that will be brought by famous DJs from De La House that will bring up the vibes to be more lively because they are known both domestically and overseas.
In this event, Hawkeye Fightwear will hold a collaboration product showcase with one of the renowned Indonesian street artists that already has several internationally known collaborations and artworks, that is Darbotz. In this collection, he designed all the artworks for this collection. The showcase would be an art installation, and you can only see at Parc19 on 25th November 2018.
With this collaboration collection between Hawkeye and Darbotz, the boxing gloves, boxing jersey and head guard used at the Rookie Fight: Rumble in the Jungle, the designs have a hint of Darbotz artwork too. With a totally different concept on this Rookie Fight, don't miss the experience of this moment by attending the event on Sunday, 25th November 2018!