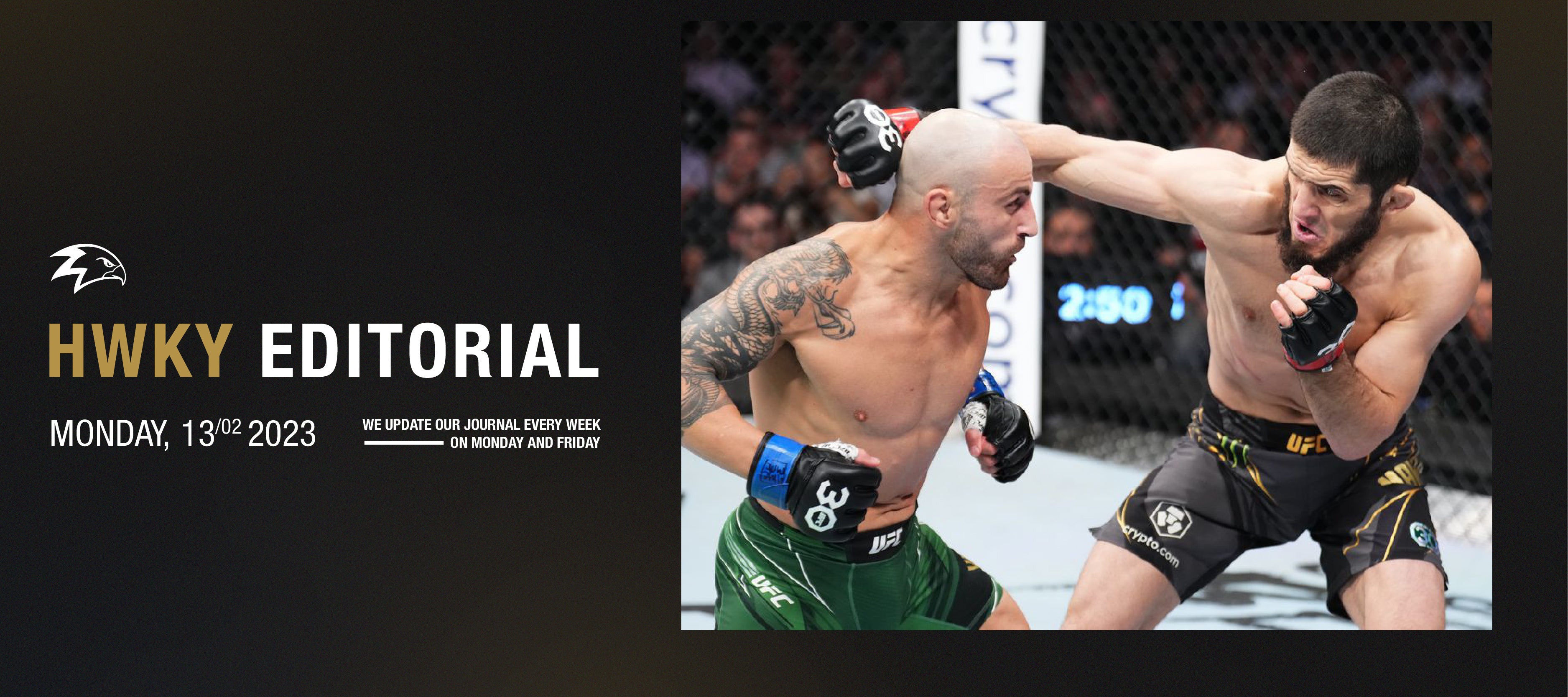 The newest super fight in the UFC was entertaining. Islam Makhachev defeated Alexander Volkanovski by a majority decision in the main event of UFC 284 to defeat the featherweight champion and defend Makhachev's lightweight title. The fight was the highlight of a boisterous return to Perth, Australia, which also saw Jack Della Maddalena electrify his home fans with a first-round statement victory. In addition, Yair Rodriguez earns an interim featherweight title by submitting Josh Emmett in the second round and many other exciting events.
Alexander Volkanovski has genuinely impressed us to the point of absurdity. What a warrior. Such a dude. What a fighter. Do you understand what you're viewing if you saw the main event of UFC 284 and weren't amazed by the skills of the featherweight champion? Charles Oliveira had the most critical strikes on Islam Makhachev in the UFC before UFC 284. His total? Nineteen. Makhachev vs. Volkanovski was a stunning theater, and the Perth audience added to the passion by standing pillar to post during the 25-minute performance. Every change in momentum seemed appropriately enormous. Volkanovski must then be transported back to Australia by the UFC, right? The man had the air of a famous figure. It is an easy layup. Guys, don't screw this up.
In terms of pure in-cage action, we just watched the best super-fight in UFC history. Seven champion-versus-champion UFC bouts have taken place so far, but none have come close to surpassing the exhilarating twists and turns that Saturday's main event provided. Somehow, Makhachev vs. Volkanovski lived up to the anticipation. You only get to say it occasionally. When our updated rankings are released on Monday, Makhachev will become my new No. 1. However, I don't feel terrific about it either. On Saturday night, Volkanovski appeared to be the finest boxer in the world, even though he was substantially smaller than the other champion.
UFC 284, at the very least, reignites the debate about what is meant by "pound-for-pound." I don't know how to respond because the reasoning is so hazy. Fun discussion, nonetheless.
Makhachev has made the lightweight division his own toy for the past seven years. It's difficult to imagine anyone else giving him a more complete and spirited battle than Volkanovski did on Saturday. Beneil Dariush certainly stands the best chance, thanks to his lethal combination of standup strength and grappling brutality. However, after that, I still think Dagestan's second son will enjoy a protracted and record-breaking reign.
Yair Rodriguez was at his finest during UFC 284; he was quick, quick-thinking, abnormally long for the division, and dangerous as all hell. Only because Volkanovski was forced to wait for a compelling 145-pound competitor to emerge did Saturday's main event make sense. So let's say that competitor is now established. Rodriguez vs. Volkanovski is currently the best featherweight matchup one could concoct.
Watch the replay on MOLA, and don't forget to train fam!