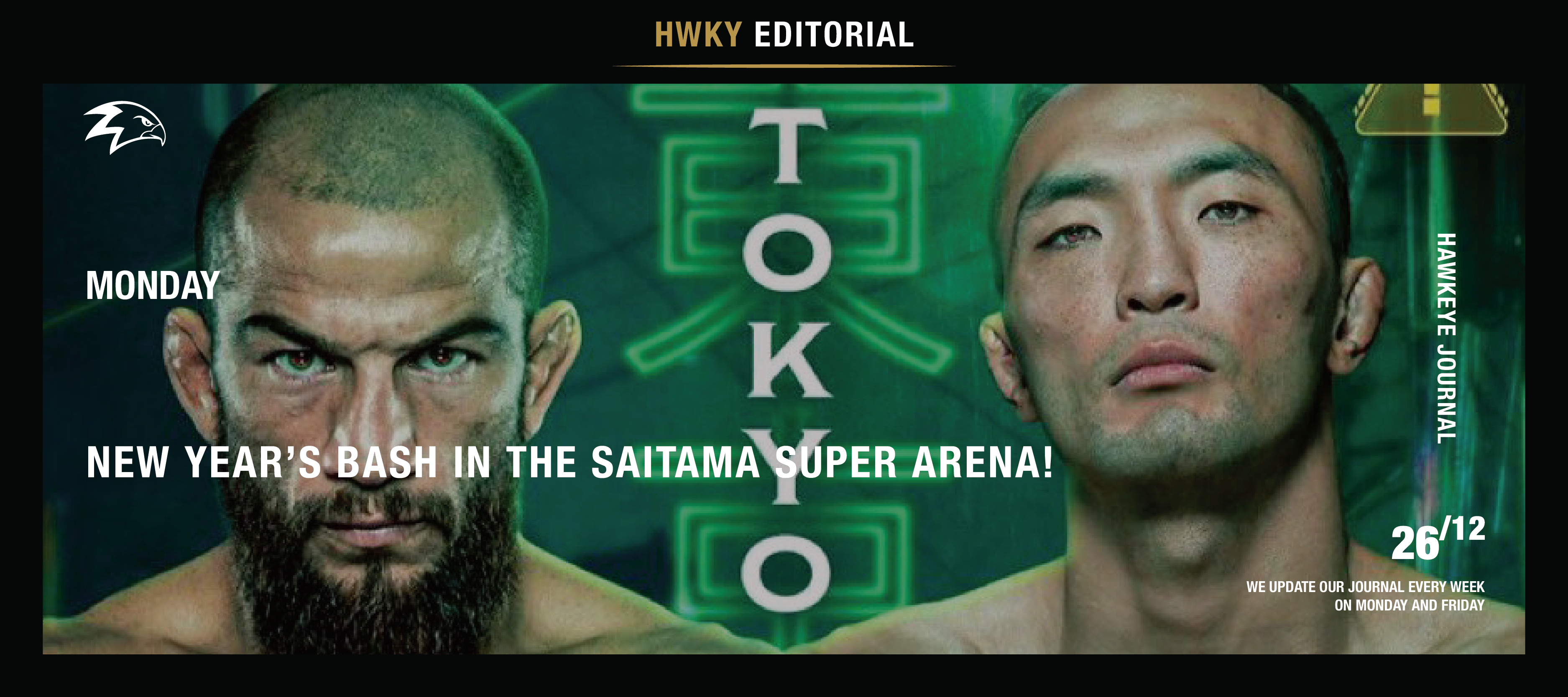 New Year's Bash In The Saitama Super Arena!
The historic, first-ever BELLATOR MMA vs. RIZIN event will take place on Saturday, December 31st, New Year's Eve, at Saitama Super Arena in Saitama, Japan. This is a joint announcement from BELLATOR MMA and RIZIN Fighting Federation.

BELLATOR MMA fighters will leave the cage and face off against their RIZIN opponents inside the four-sided ring in a five-fight main card. Since 2015, BELLATOR MMA and RIZIN have set the standard for the whole MMA industry in cooperative co-promotion; nonetheless, this will mark the first occasion in which two companies' top athletes will square off for an entire event.

Rabadanov vs. Takeda will be one of five fights on the main card of BELLATOR MMA vs. RIZIN that feature a who's who of current and former champions competing in the four-sided ring according to RIZIN's particular set of rules. In addition, the must-see event will feature a fantasy bout between No. 3 BELLATOR pound-for-pound fighter AJ "Mercenary" McKee (19-1) and RIZIN, and BELLATOR featherweight champions Patricio Pitbull (34-5) and Kleber Koike (31-5-1) at lightweight against RIZIN lightweight champion Roberto "Satoshi" de Souza (14-1). Finally, the legendary main card will be completed by former BELLATOR champions Juan "The Spaniard" Archuleta (26-4) and Kyoji Horiguchi (30-5), who will compete against RIZIN's Soo Chul Kim (18-6-1) and Hiromasa Ougikubo (25-6-2), respectively.

After winning the lightweight championship in Eagle FC, Gadzhi Rabadanov, 29, signed with BELLATOR in 2021. He has had an immediate influence on the division's profound lightweight division. At BELLATOR 263, he made a loud entrance with a devastating viral knockout of Daniel Carey. In 2022, he won back-to-back convincing unanimous decision fights against Jay Jay Wilson and Bobby King. Rabadanov is a world-class athlete with a lineage that includes the famed American Kickboxing Academy and the renowned Club Abdulmanap Nurmagomedov's School in Dagestan. Rabadanov will want to maintain his momentum against Koji Takeda on New Year's Eve by giving a solid performance.

"It is a childhood dream come true to fight in Japan at the legendary Saitama Super Arena," said Rabadanov. "I'm very excited, and I know I have a tough opponent who always leaves everything in the ring. Expect a masterpiece from me. It will be a memorable fight."

Bellator X Rizin will broadcast live for the Indonesian crowd on MOLA TV on Saturday, December 31st, at 23.00 WIB !! A perfect companion in your new years eve party for sure! Don't miss it, fight fans!!

Fight fans and fams, have a wonderful holiday season and look out for our latest update regarding new products or announcements. Happy Holidays, Fight Fans! All love from Hawkeye Fightwear. The following journal will recap what Hawkeye Fightwear experienced in 2022!!