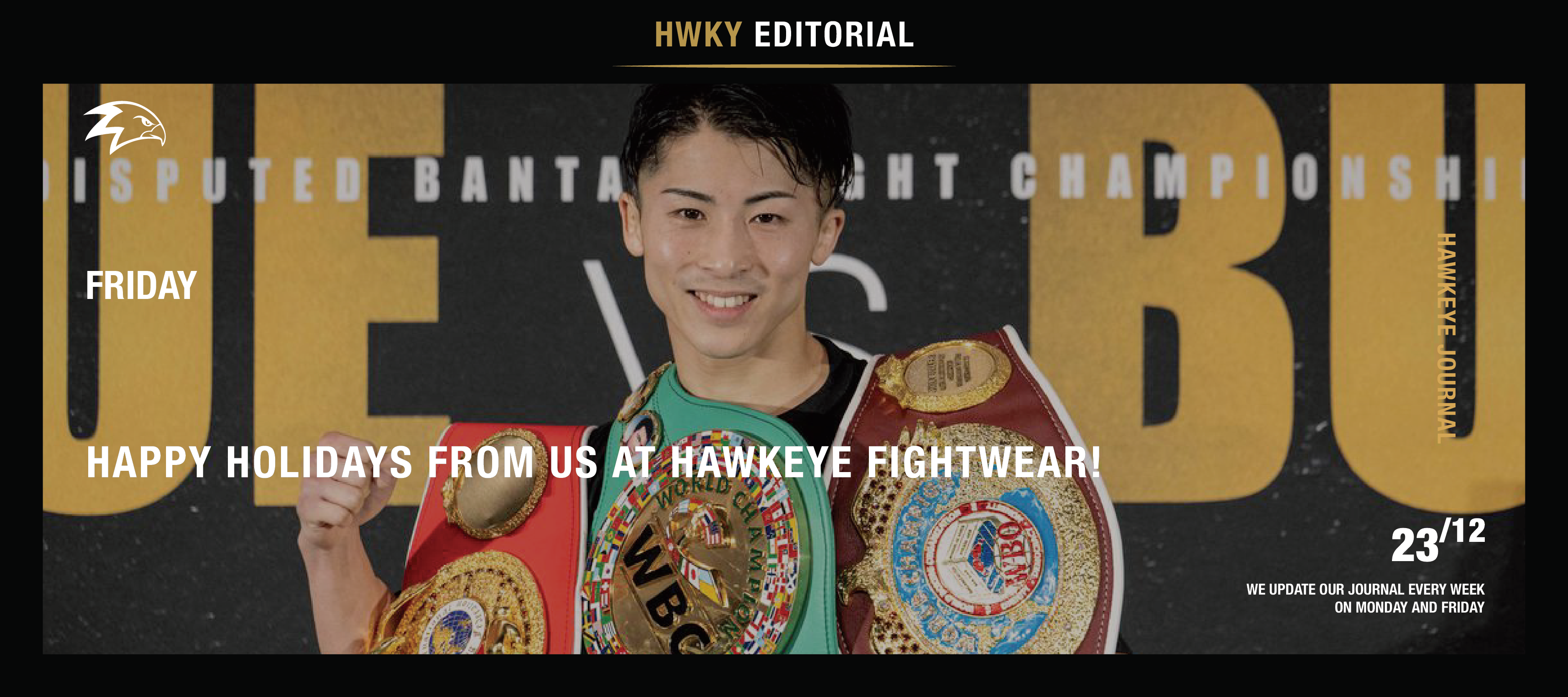 Happy Holidays From Us At Hawkeye Fightwear!
It's time to take a break from your daily training and spend time with your family and friends because it's holiday week! We wish you a very merry Christmas and a wonderful holiday celebration as we are days away from ending the year 2022! In addition, we have newsworthy news that you missed this week in combat sports.
Naoya Inoue finished Paul Butler in the 11th round!
Paul Butler violently resisted the three-division champion, Naoya Inoue, on Tuesday morning as he tried to survive merely. Inoue (21-3, 21 KOs), the first four-belt undisputed champion in bantamweight history, finished a one-sided performance against an overly passive Butler through 11th-round TKO to become the division's finest fighter pound-for-pound. With the win, Butler (34-3, 15 KOs) relinquished the WBO title, giving Inoue the IBF, WBA, and WBC crowns at 118 pounds. However, due to Butler's refusal to engage from behind his high guard, the battle, which originated from Tokyo's Ariake Arena, mainly consisted of sparring. As a result, Inoue was forced to act out of character by taunting Butler to gain the upper hand.
Inoue, a 29-year-old Japanese maestro who goes by the moniker "The Monster," occasionally changed his posture and even imitated Muhammad Ali's well-known shuffle to lower Butler's high guard. He focused on Butler's body until Round 11 when a furious combination along the ropes caused Butler to be defeated.
At 1:09, referee Bence Kovacs declared the fight over as the Englishman could not reach his feet.
"I finally became the undisputed bantamweight world champion," Inoue said through a translator. "It has been very challenging for me to come this far. On this date, Dec. 13, I made it so this is the greatest day [of my career]."
After matching his knockout victory of Butler with a devastating second-round TKO of future Hall of Famer Nonito Donaire in their rematch in June, in which Inoue added the WBC championship to his collection, Inoue also made a case with his performance for participation in the fighter of the year voting.
With the victory, Inoue joined contemporary undisputed monarchs Canelo Alvarez, Jermell Charlo, and Devin Haney as the eighth male boxer in the four-belt era to achieve this feat.
Due to us still rebuilding and thinking about what to do next, we have a unique Christmas playlist for you,  a blend of holiday cheer and our usual signature music that we constantly update weekly! Enjoy Fight Fams!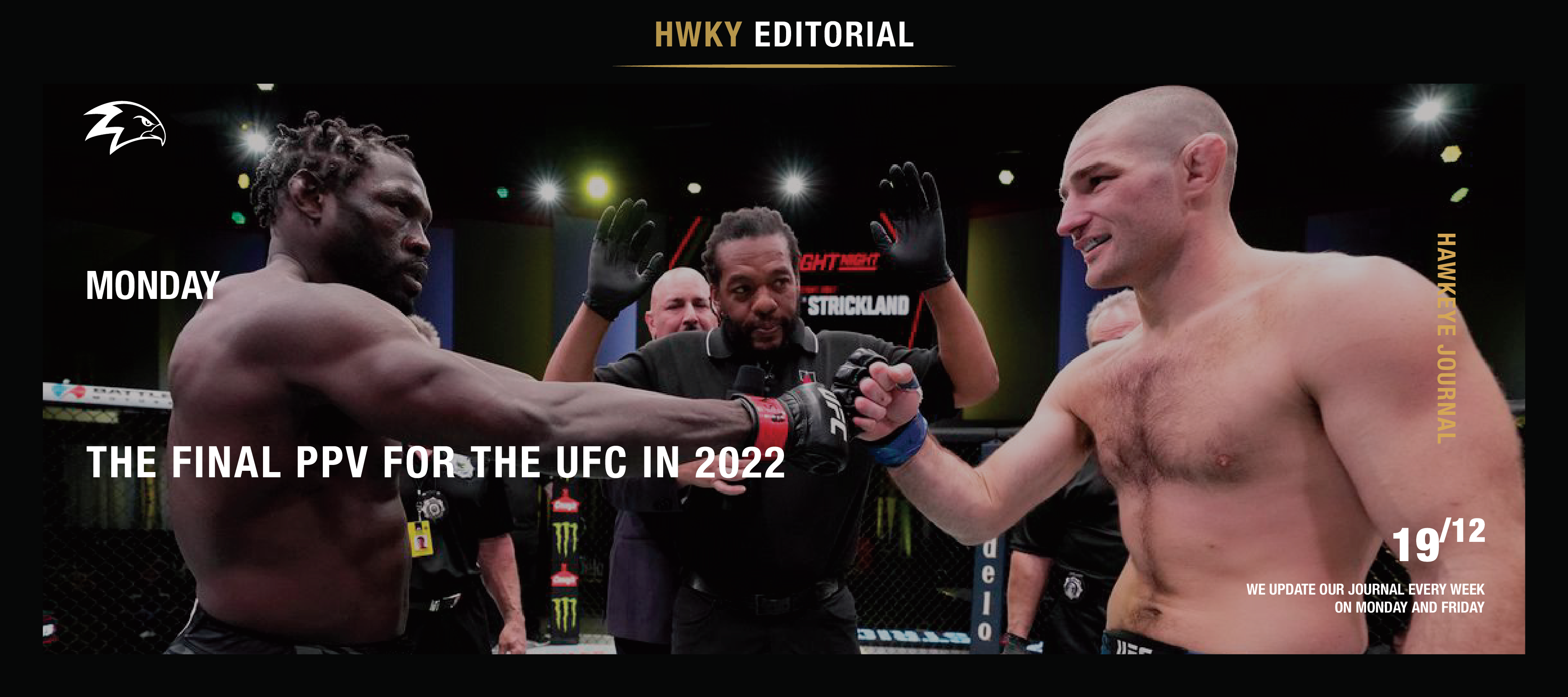 The Final PPV For The UFC In 2022
While everyone is talking about the best soccer game in history and Lionel Messi finally completing his legendary football career with the World Cup victory, The UFC gave probably a very generic an...
Read more