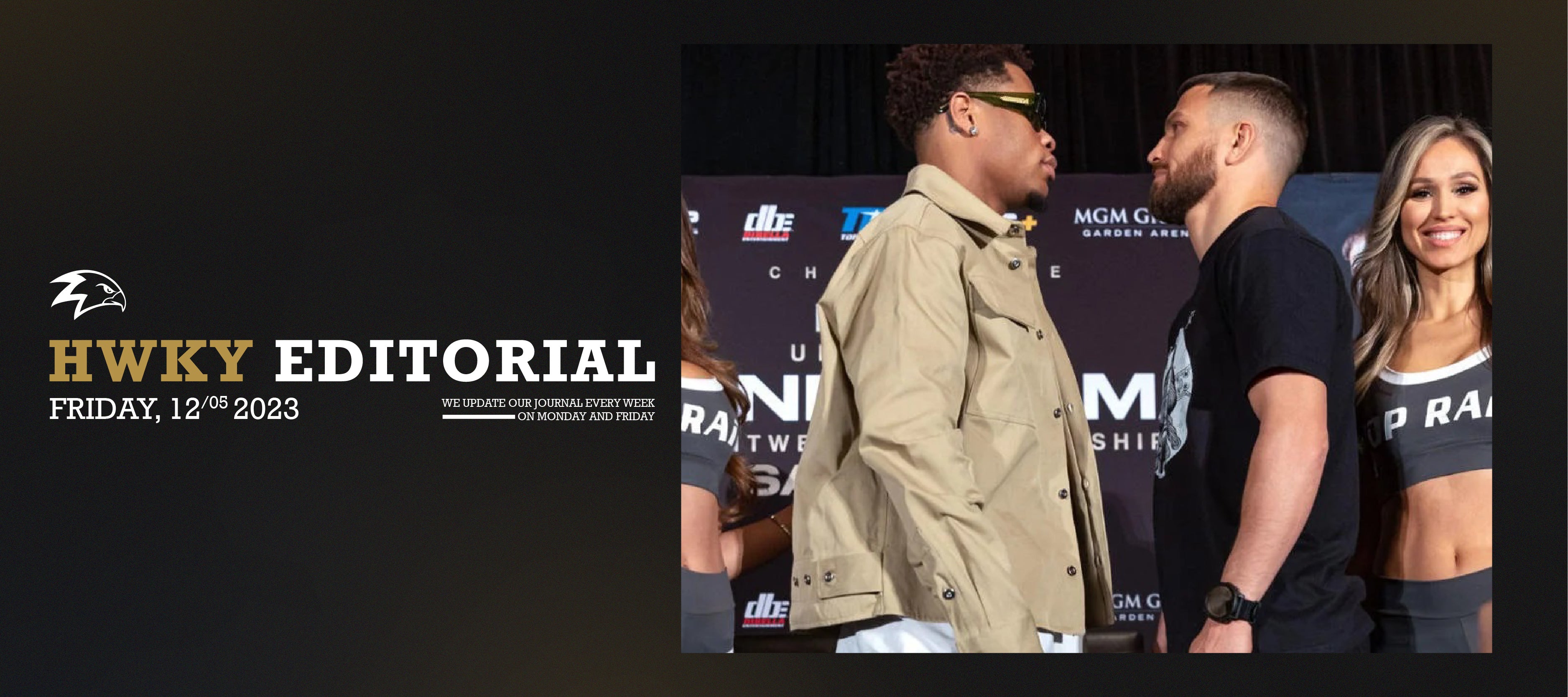 Loma Vs. Haney: Undisputed
Get ready for an epic showdown this Sunday at the MGM Grand Garden Arena as two of the best lightweight fighters in the world, Devin Haney and Vasily Lomachenko, head to head for the championship title. Both fighters are known for their speed, agility, and power, making this match-up not to be missed. With Haney's precision striking and Lomachenko's impressive footwork, it's anyone's game. So who will come out on top and be crowned the ultimate champion? Check out the preview below.
Haney, a respected figure in American boxing, enjoyed a remarkable stint as an amateur, securing seven national championships and an astounding 138 victories out of 146 matches. Notably, his fierce rivalry in the amateur circuit with Ryan Garcia resulted in a balanced record of two wins each. Fans eagerly anticipate the prospect of witnessing their rivalry rekindled in the professional ranks, ideally in the near future.
Regarding illustrious amateur careers, Lomachenko stands unparalleled, positioning the Ukrainian as a potential all-time great in the history of amateur boxing. His exceptional record of 396 triumphs out of 397 bouts, complemented by two Olympic gold medals, two World Amateur Championships, and numerous other gold medals, represents a monumental sporting accomplishment unlikely to be replicated.
Loma wasted no time in the professional ranks, swiftly setting new records. He secured a 10-round title victory in his pro debut and aimed to surpass Saensak Muangsurin's record by becoming a world champion in only his second bout. However, he could only equal the feat. Nevertheless, despite being knocked down by Jorge Linares in the opening round, he became the fastest two-weight world champion in his seventh fight and the quickest triple champion in his 12th match.
After establishing himself as a lightweight, Loma unified three belts in the 135-pound division before suffering a setback during lockdown with a defeat to Teofimo Lopez. His performance could have been better, with minimal activity until the eighth round, when it was too late. He threw only four punches in the first round and landed just one.
Since then, Loma has made a strong comeback, securing three dominant victories. This includes a ninth-round knockout of Masayoshi Nakatani, a one-sided victory over Richard Commey, and a hard-fought unanimous decision win against the unbeaten Jamaine Ortiz, his sole fight in 2022.
Meanwhile, Haney commenced his boxing journey at seven, consistently demonstrating exceptional talent. Three weeks after turning 17, he won his professional debut, bypassing the opportunity to represent Team USA in the Olympics. His initial four fights took place in Mexico, and at the age of 17, he had his fifth bout at the prestigious MGM Grand in Las Vegas.
As Haney climbed the world rankings, he acquired regional and national titles. In 2019, a couple of months before his 21st birthday, he claimed the WBC Interim lightweight title by defeating Zaur Abdullaev, who had an 11-0 record then. Eight days before turning 21, he became the full world champion by triumphing over Alfredo Santiago, earning unanimous decision victories with scores of 120-107 from all three judges.
At 23 years, six months, and 19 days, Haney made history by becoming the youngest undisputed champion ever. He traveled over 8,000 miles to Melbourne, Australia, where he defeated George Kambosos Jr. unanimously. In their rematch four months later, he demonstrated even greater dominance.
Haney possesses one of the finest jabs in the sport, reminiscent of Floyd Mayweather's style. He keeps his left arm low and his right hand close to his chin, delivering lightning-fast, accurate jabs from unexpected angles, making them difficult to anticipate and evade.
With a risk-averse approach, Haney relies on single or double shots from a distance, swiftly moving his feet to avoid counterattacks. His exceptional elusiveness stems from his quick footwork and fluid upper-body movement.
Haney primarily focuses on headshots, occasionally targeting the body. His offensive tactics revolve around his lightning jab, and he effectively utilizes a check left hook after studying his opponents' tendencies. However, despite his mastery and high boxing IQ, his skills are often underrated.
He transitions to mid-range only when his opponents are fatigued, allowing him to unleash a higher volume, diverse, and intense attack.
Lomachenko, a southpaw, is a high-volume puncher known for his remarkable footwork and movement. He seems one step ahead of his opponents, existing in his realm, earning him the moniker "The Matrix."
His swift and unpredictable footwork makes him appear in different positions within seconds, leaving his opponents bewildered and defenseless. Fighting against Lomachenko proves to be frustrating and complex for his unsuspecting foes.
Although not known for his power, Lomachenko relies on wearing down his opponents before securing a stoppage. There have been instances where he hoped for the referee to intervene due to the one-sided beatdown he inflicted, but lacking a definitive, fight-ending blow, the punishment continued.
Lomachenko possesses exceptional intelligence and an unrivaled boxing IQ, comparable to Albert Einstein. He spends the early rounds gathering data on his opponent, then systematically dominates the fight once he has analyzed their style and tendencies. Haney holds significant advantages in this bout as the bigger fighter and defending champion on home ground.
However, his youth at 24 provides the most significant edge. With almost a decade of age difference, his 35-year-old opponent, Lomachenko, is visibly declining, as seen in the decreasing frequency of his awe-inspiring highlight-reel performances. In contrast, Haney is still on the rise, garnering admiration and respect from fans.
To capitalize on his physical advantages in size, reach, and height, Haney should aim to exploit Lomachenko's vulnerabilities as he approaches.
While Lomachenko is known for his data collection approach, he must start strong and secure rounds from the beginning. Taking calculated risks and relying on instincts rather than a slow and steady approach will be vital for his success.
This bout is anticipated to be a highly technical encounter. So, which team are you on? Remember to purchase your training needs and essentials so you can pursue your championship journey here at Hawkeye!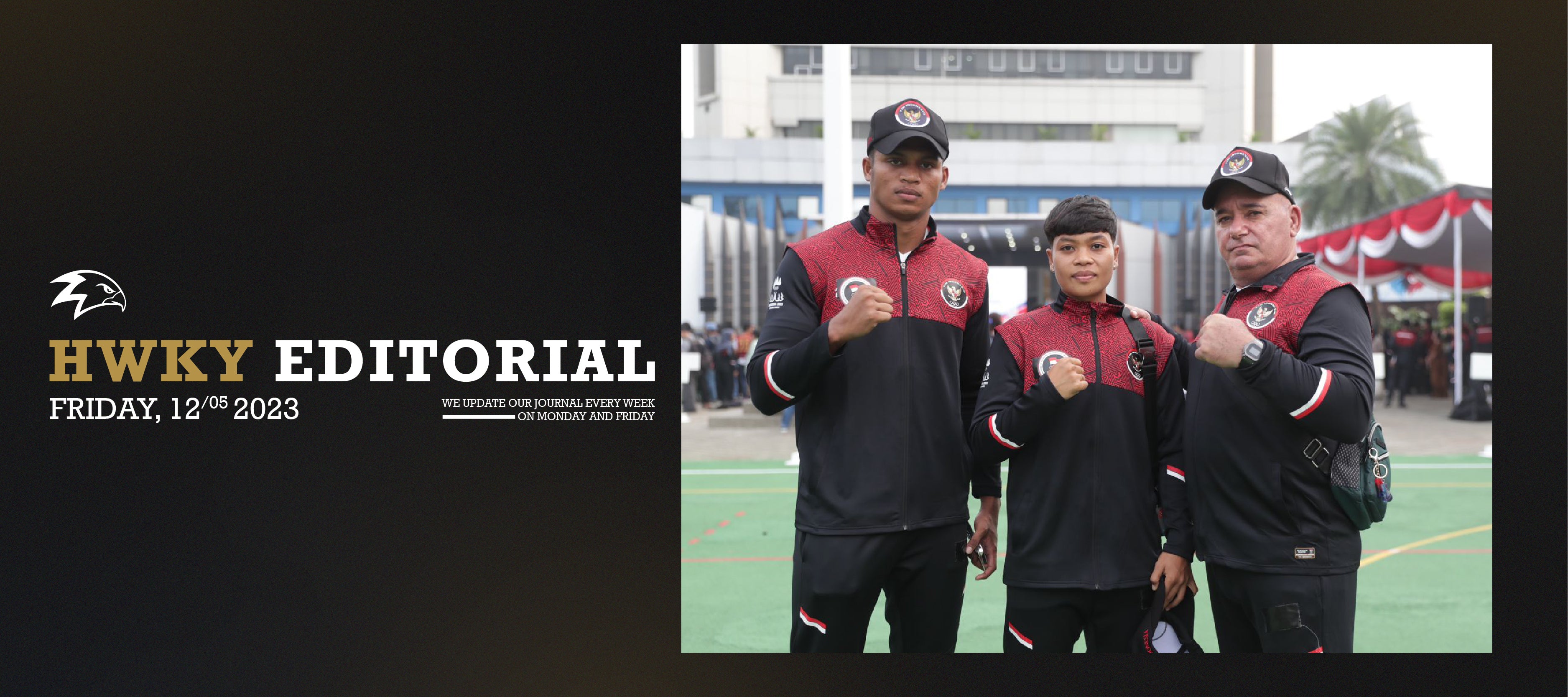 Two Indonesian boxers, Maikhel Roberrd Muskita, and Huswatun Hasanah, have their sights set on winning gold medals for their country at the 2023 SEA Games in Cambodia, which is scheduled to take pl...
Read more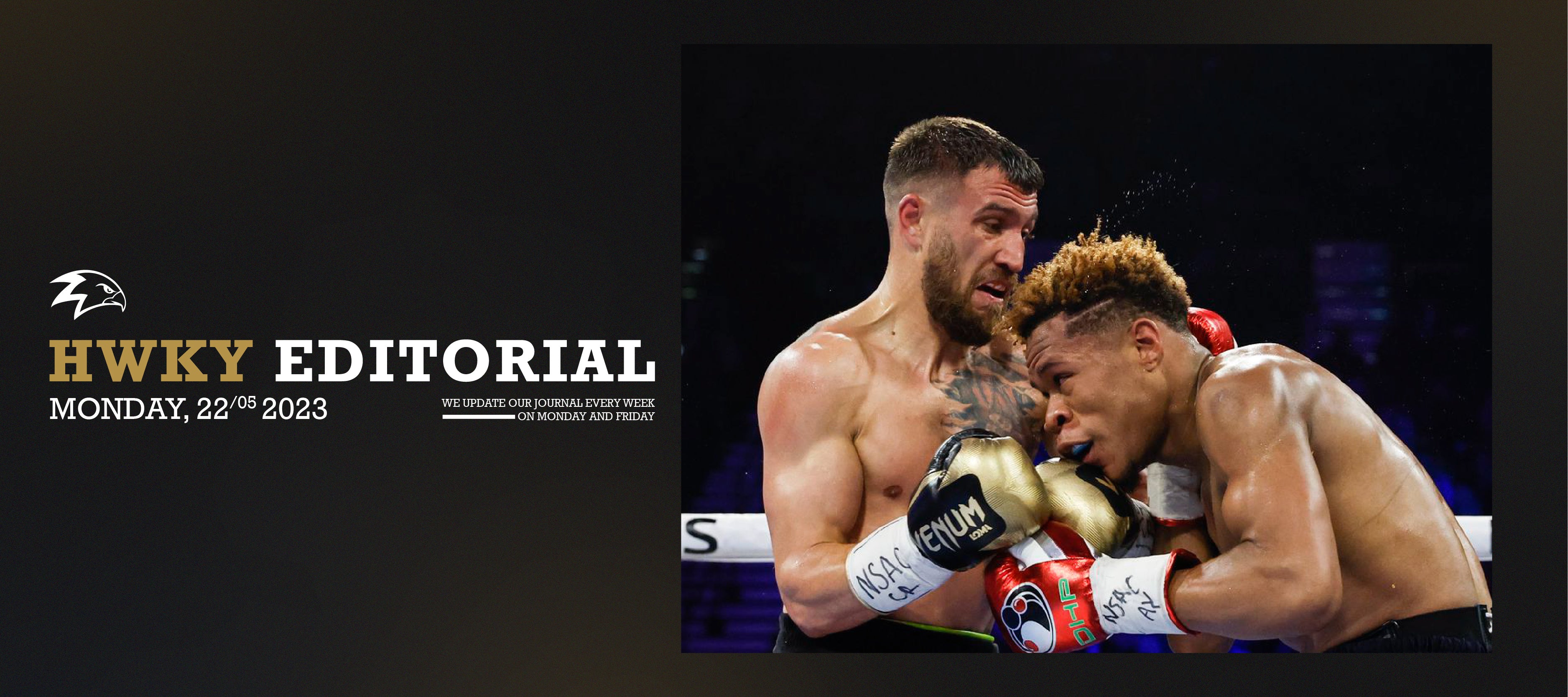 A Robbery Or A Fair Instant Classic?
When two high-level athletes meet in the squared circle, a controversial decision always happens, whether it's from the fight or the people who decide the outcome of the result, Devin Haney and Vas...
Read more