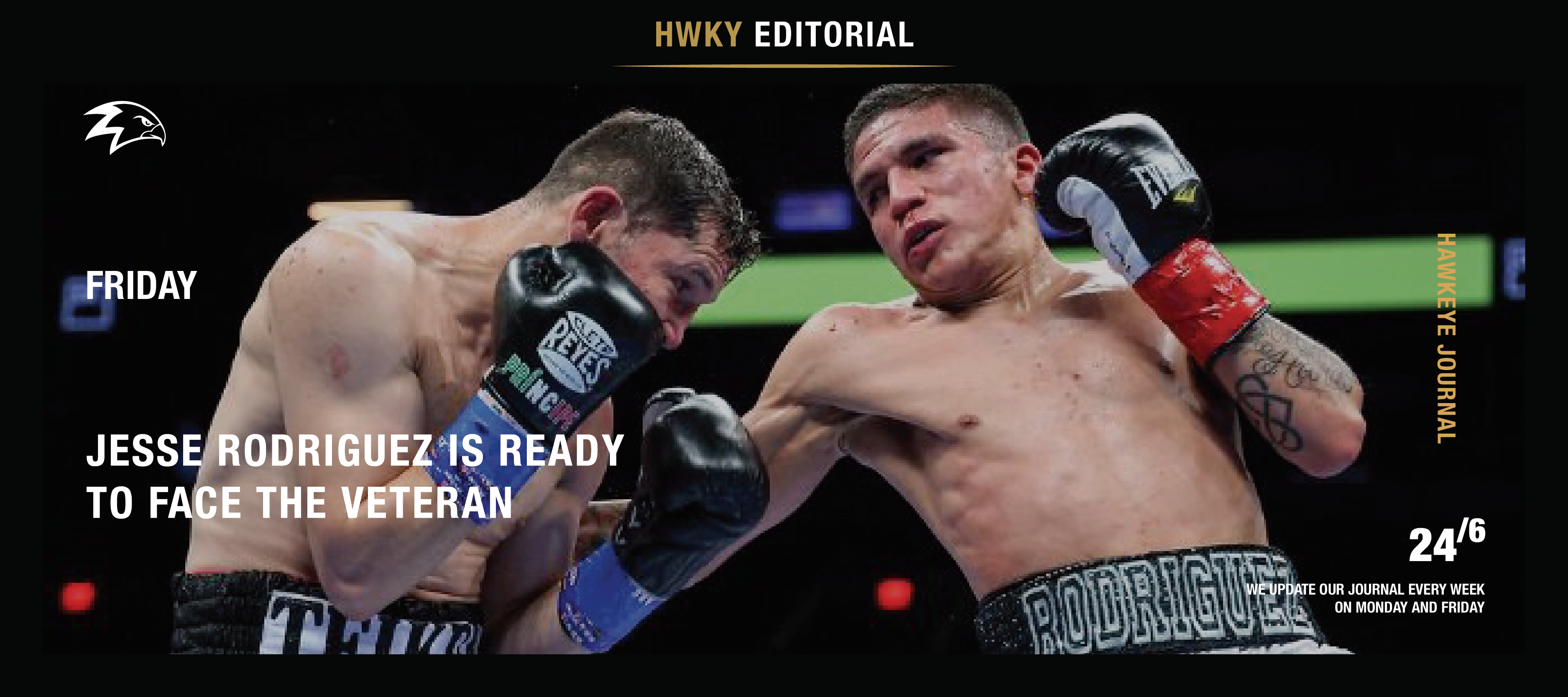 Jesse Rodriguez Is Ready To Face The Veteran
22-Year Old rising boxing prospect Jess Rodriguez faces his toughest competition to date as he is facing former world champion Srisaket Sor Rungvisai for the WBC Super Flyweight Championship.
The youthful prospect, who possesses extraordinary talent, stood to the challenge and proved to be a real pain in Cuadras' 45-fight experienced side. In a tense, all-action contest, he showed up to his nickname by dropping Carlos in the third round with a vicious right uppercut and fighting with the precision of a marksman to win through UD.
Nothing pleases his opponent, Srisaket Sor Rungvisai, more than a foe trying to engage him in a face-to-face duel while standing directly in front of him. It's perfect and made for him to use his dexterous hands to unleash his avalanche of frightening force. Short-range meets all his requirements because he moves more slowly than others.
He defeated Yota Sato in a brawl to win the championship for the first time, but Carlos Cuadras ultimately defeated him. When the judges read out the early scores, Srisaket had lost a UD after a head-on collision in round eight left Carlos with a large gash over his left eye.
He defeated Chocolatito in a battle to reclaim the title. Chocolatito was knocked out in the first by a left body strike. The Nicaraguan recovered and fought back with venom despite suffering head injuries above both of his eyes. The excellent Thai was awarded an MD. The outcome of their rematch was entirely different with just one goal in mind—to KO Chocolatito—Srishaket trained nonstop for four months. He completed this in a tumultuous round four. Chocolatito was knocked down with a powerful left hook. He struggled to stand up, and Srisaket mercilessly added the finishing touches, including a massive right.
Juan Francisco Estrada, who was new to this division and still developing, came next. He was surrounded by Srisaket, who was merciless in his pressure. Juan Francisco performed admirably, but he made the crucial mistake of fighting rather than boxing. A spectacular finish from the Mexican, who understood that he would need to KO the teak-tough Thai to win. Sadly, it's already too late. With a well-deserved majority decision, Srisaket kept his title.
This fight for Jesse will be very different from his against the agile and adaptable Carlos Cuadras. Even though Srisaket is getting older and moving slowly, he still packs the division's most potent punches. A driven, stone-faced man attacks with all of his might. Jesse will be engaged in a battle for his life. Srisaket will put him to the test like never before. 
What do you think about the fight? Who will win this fight?? Comment below and let us know!!