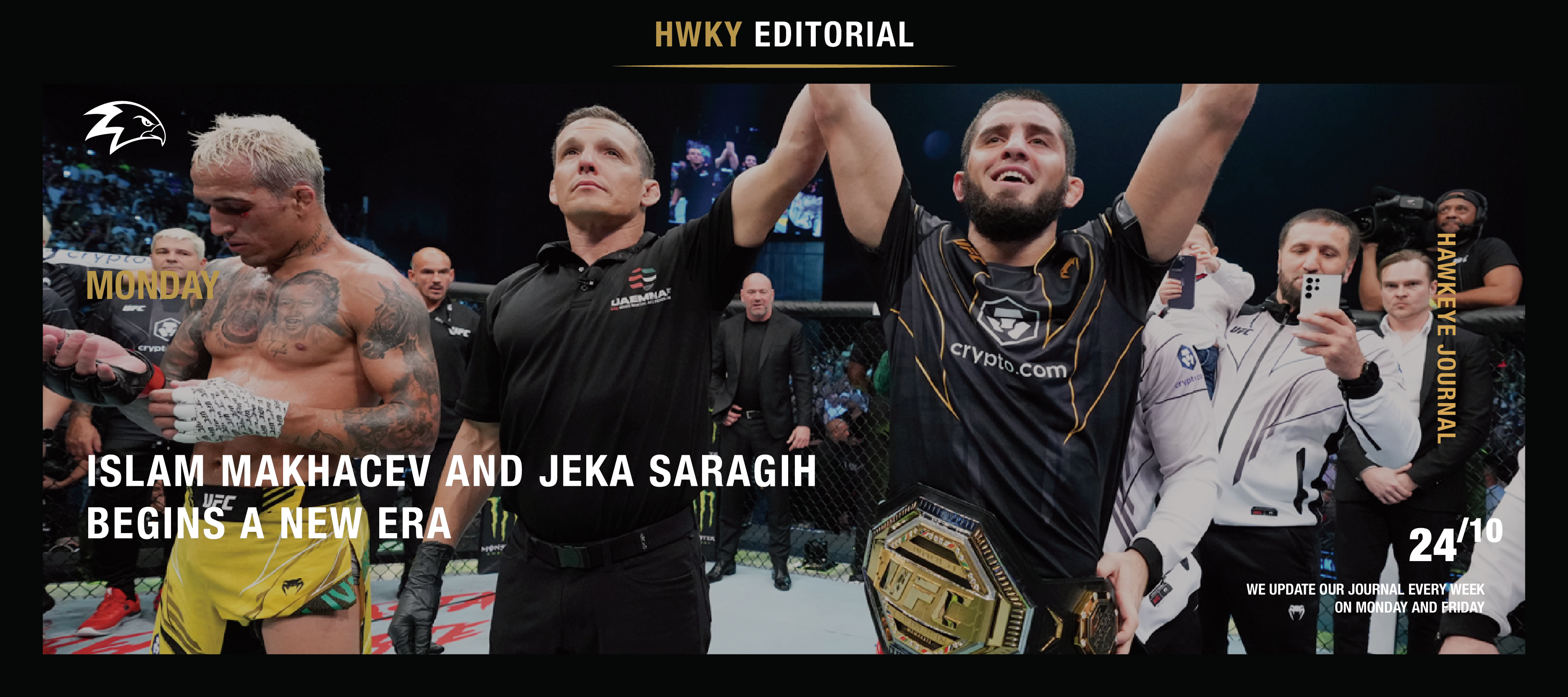 Islam Makhacev And Jeka Saragih Begins A New Era
This week, The UFC made two significant outcomes in UFC 280 at the Etihad Stadium that shook the world and our local crowd. First, Islam Makhachev is declared the new lightweight champion by submitting Charles Oliviera in the 2nd round. Second, Jeka Saragih secures another tournament victory as he knocks out Korean sensation Ki Won Bin to advance to the final of the Road To UFC Tournament. Below is the highlight and the recap of the event.
Islam Makhachev won the lightweight title by submission over Charles Oliveira in the main event. Islam opened with a big left and got Oliveira on the ground, dominating from the top but failing to land anything damaging. Then, in round two, Makhachev landed a massive right hand that knocked Oliveira to the canvas, followed by an arm triangle that forced the Brazilian to tap.
Aljamain Sterling easily defended his bantamweight title for the second time with a TKO victory over T.J. Dillashaw in the co-main event.
Dillashaw dislocated his shoulder early in the first round, and Sterling capitalized by taking him down, landing heavy ground, and pound for most of the round. Dillashaw's team popped his shoulder back between rounds, but it popped back out during round two before Sterling took him down and finished him with savage ground and pound.
Sean O'Malley defeated Petr Yan via split decision in a highly entertaining back-and-forth battle.
Yan landed some blistering strikes and leg kicks in round one before getting a massive takedown and dominating from on top. O'Malley stung Yan with a huge shot early in round two, but the Russian responded with one of his own before landing several takedowns. O'Malley's knee opened up a massive cut on Yan in round three, but the Russian responded by rocking O'Malley with several savage counters and landing several takedowns.
On the next day, Jeka Saragih delivered a sound bending right straight to his opponent Ki Won Bin in the first round to advance to the final stage of the Road To UFC Tournament. Jeka starts off being loose but still being pressured in the striking area by Bin. Next, Jeka landed many flurries of punches, kicks, and blitzing combinations that moved the Korean backward. Finally, when Bin wanted to counter, Jeka delivered a hard-hitting shot that sent the Korean to the astral plane to finish the fight.
There you go, Fighters! Our fight result for this week. Remember to consistently train and purchase your training needs here at Hawkeye Fightwear.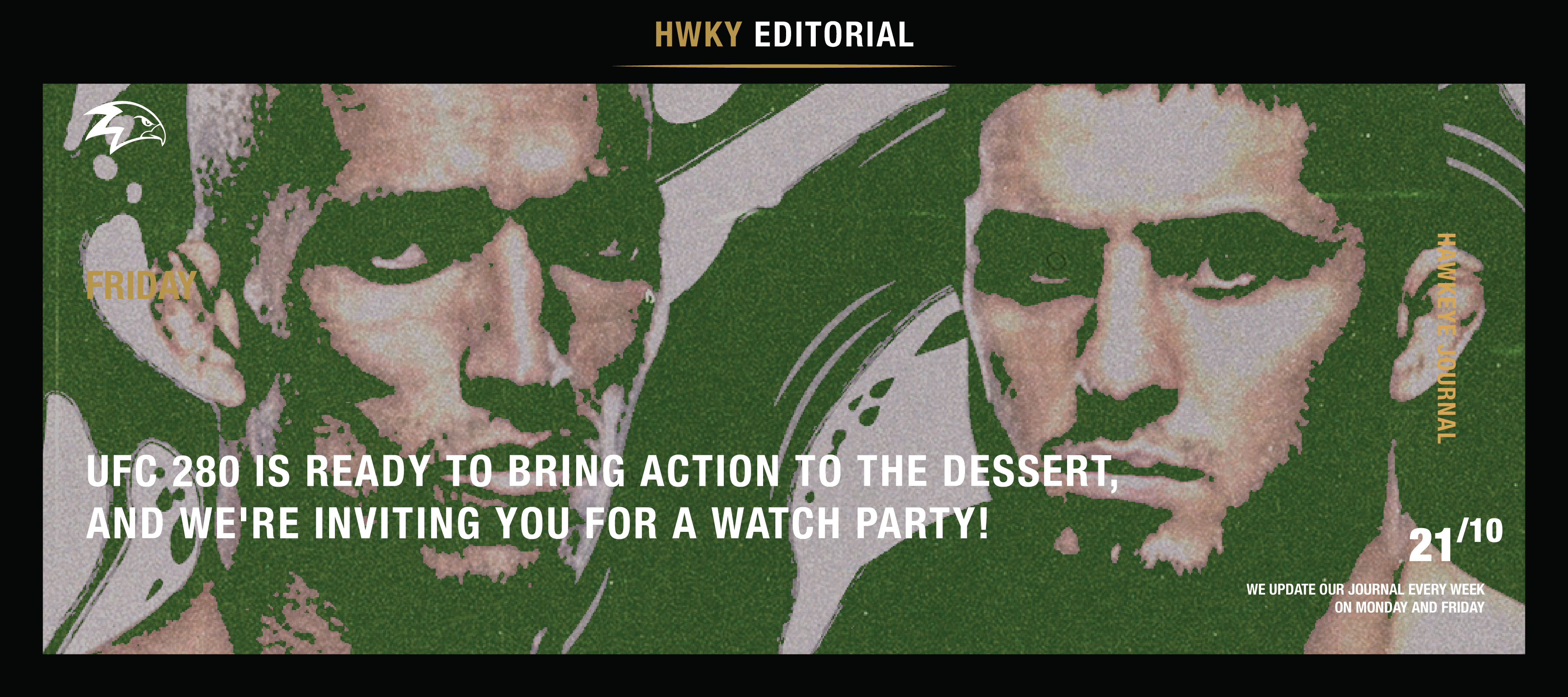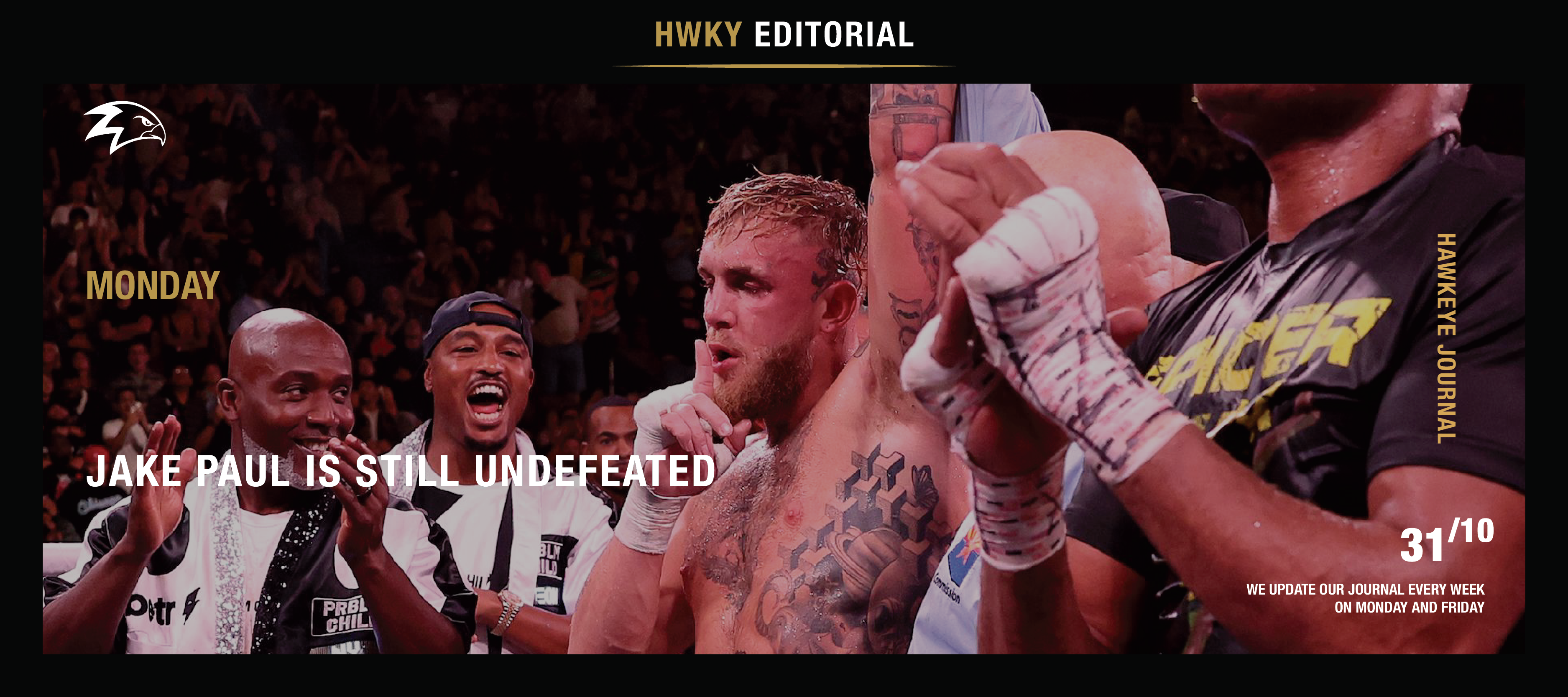 Jake Paul fought the toughest test of his career and delivered a stunning knockdown in the final round against Anderson Silva to secure his victory and remain undefeated.   While the scorecards su...
Read more