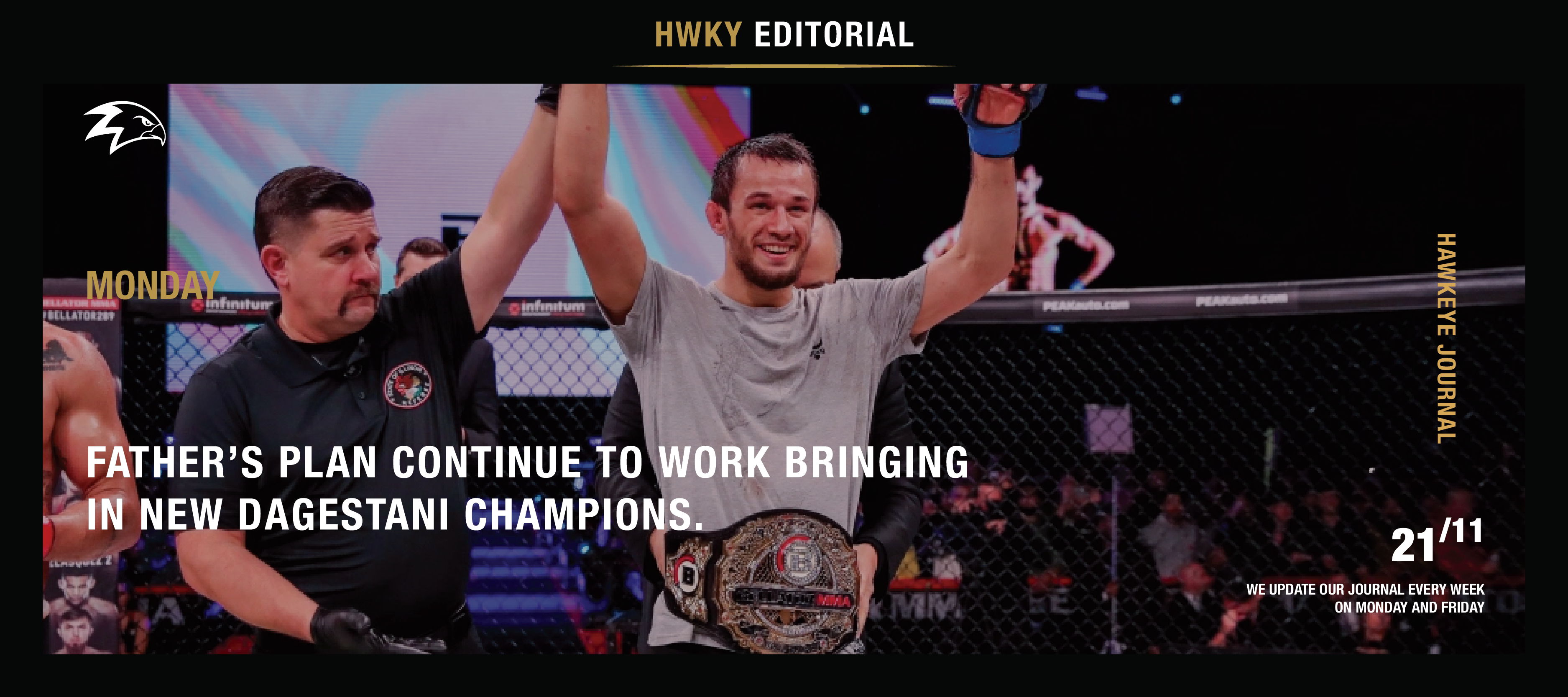 Father's Plan Continue To Work Bringing In New Dagestani Champions.
Last Saturday night, Bellator 288 took place. Vadim Nemkov and Corey Anderson in the main event duke it out to see who was the finest light heavyweight in the company. Unfortunately, their first fight ended in a no-contest due to unintentional head contact. Still, the rematch gave a definitive end and clarity between the two grand Prix finalists.
But the main event saw Patricky Freire defending his lightweight belt against Usman Nurmagomedov. Freire was attempting his first successful title defense, while Nurmagomedov was attempting to add another championship to Dagestan's ever-expanding MMA history. In the card's co-main event, Usman Nurmagomedov put on a spectacular performance and won a landslide decision against Patricky Freire to secure Bellator's lightweight championship.
With a knockout of Patricky Pitbull, Nurmagomedov, 24, joined his elder cousin, Khabib Nurmagomedov, as an unbeaten MMA champion.
The young Nurmagomedov sniped from afar before exploding into takedowns, leaving Pitbull unable to generate much offense. The final scores for the new Bellator lightweight champion were 50-45 and 50-44 twice, extending his unbeaten record to 16-0. Nurmagomedov almost ended Pitbull early in the second round, finishing it with a flurry of elbows that left the referee on the edge of his seat. Pitbull blocked the next shot in the third round, but it wasn't until the fifth round that he came to life. Patricky rushed forward and landed the most blows in the battle. Unfortunately for him, this left him vulnerable to takedowns, and he spent the next several minutes on his back, hoping to avoid the worst from Nurmagomedov. Finally, he could change his posture and get back to his feet. Nurmagomedov escaped with one final breath.
One could imagine Khabib Nurmagomedov smiling somewhere, but thanks to Usman's team, UFC welterweight Abubakar Nurmagomedov and retired UFC lightweight champion Khabib Nurmagomedov joined in his celebration.
In their rematch for Nemkov's light heavyweight belt, Vadim Nemkov used superb takedown defense to frustrate and punish Corey Anderson in a performance that Fedor Emelianenkok would be proud.
Nemkov hampered Anderson with leg kicks and resisted all 15 of Anderson's takedown attempts, winning the Bellator light heavyweight grand Prix by scores of 48-47, 49-46, and 49-46. "I was well prepared," Nemkov said afterward via a translator. "I wasn't distracted, and I kept a very high pace. Like I said, in rematches, I never lose, and you guys didn't believe me."
Nemkov will meet Yoel Romero in Bellator's recently confirmed return to CBS at Bellator 290 on Feb. 4, according to Bellator commentator John McCarthy in the cage after the light heavyweight main event. Anderson kept the pressure on, attempting to find takedown opportunities. Nemkov was prepared for his single-leg setups and leg traps every time he got close. Anderson finished the fight much like he started it, pursuing and countering his more accurate opponent. 
That's it, folks! Here is a recap of this week's biggest fight! Remember to consistently train and purchase your training needs here at Hawkeye Fightwear.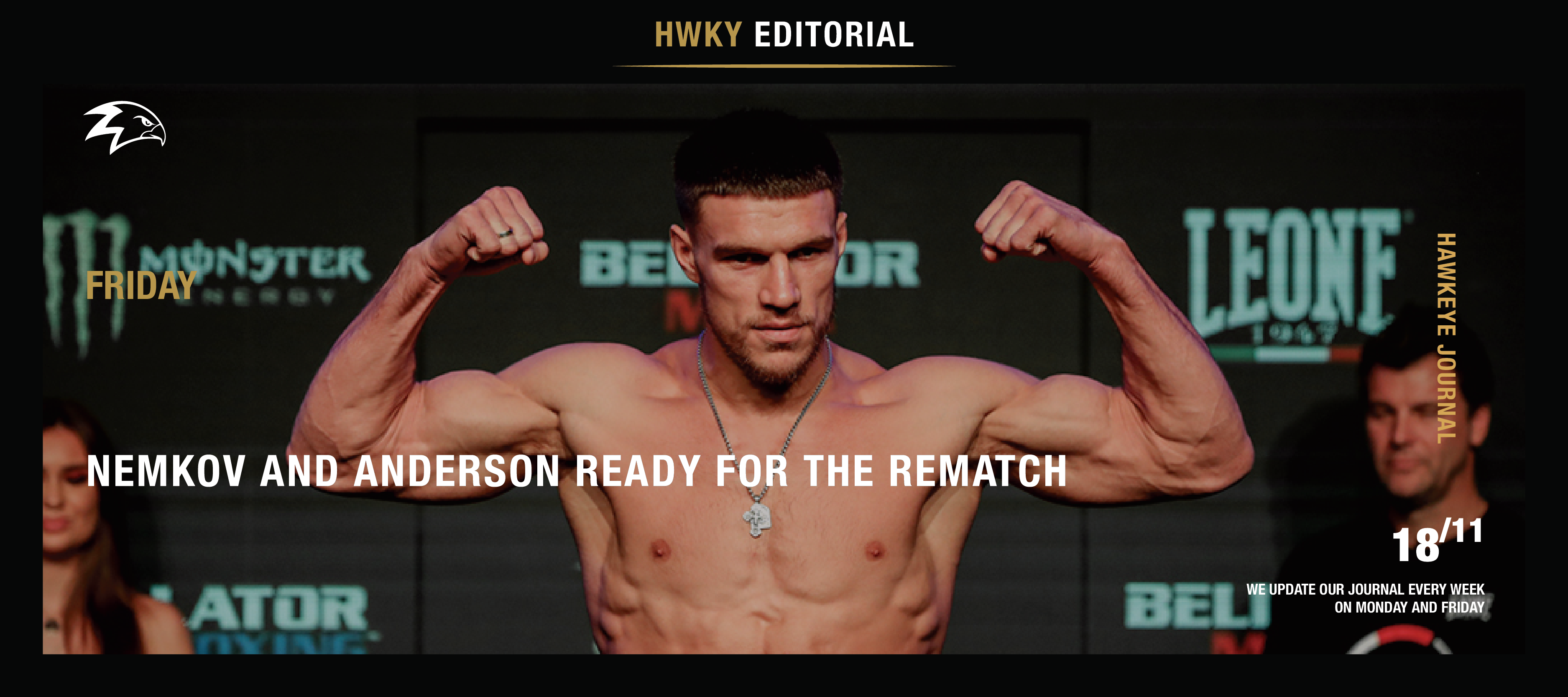 Nemkov And Anderson Ready For The Rematch
Headlining Bellator 288 in Chicago, Illinois on Friday, November 18, 2022 (Sat, November 19 in INA), the light heavyweight champion Vadim Nemkov (15-2) and number one contender and former UFC figh...
Read more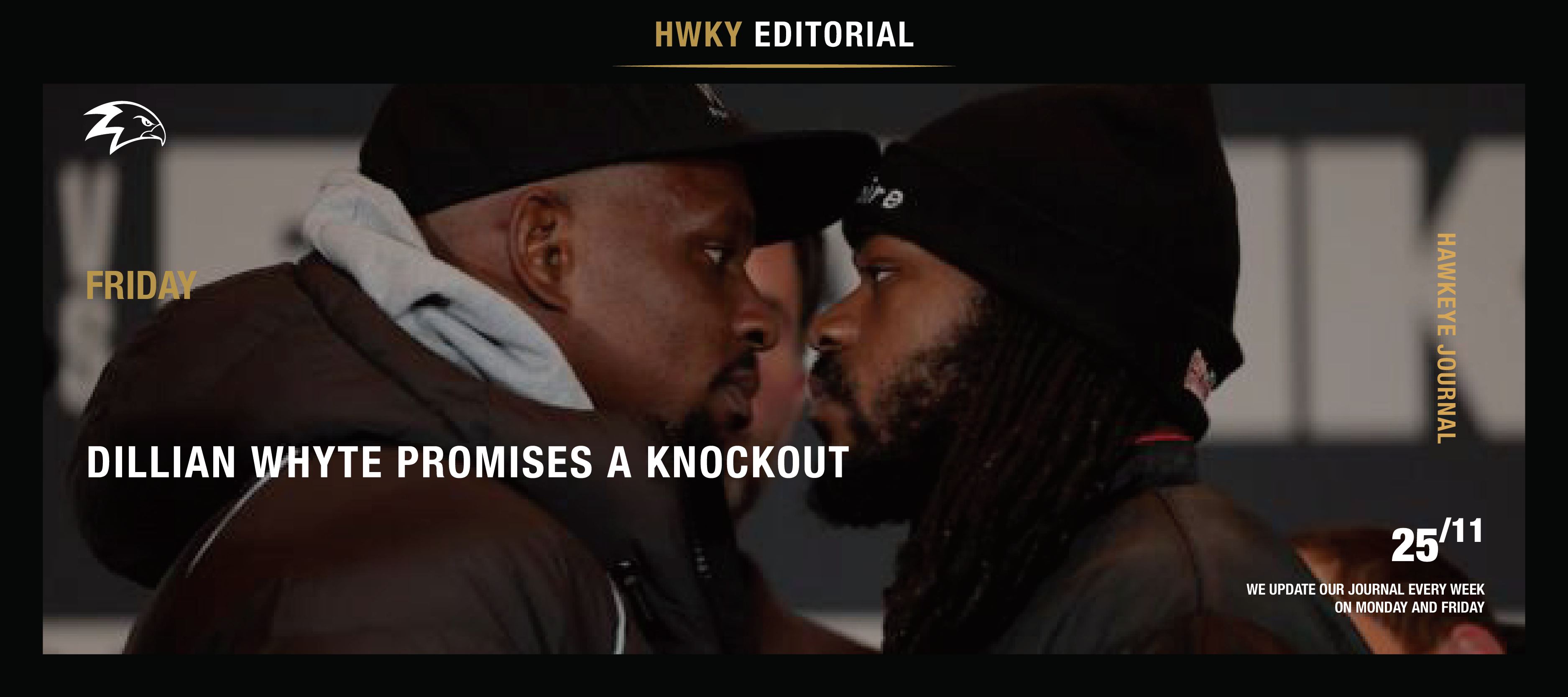 Dillian Whyte Promises A Knockout
Dillian Whyte returns to the ring for his second fight of 2022, taking on Jermaine Franklin exclusively live on DAZN.   After being knocked out by Tyson Fury in April, Whyte will look to re-establ...
Read more