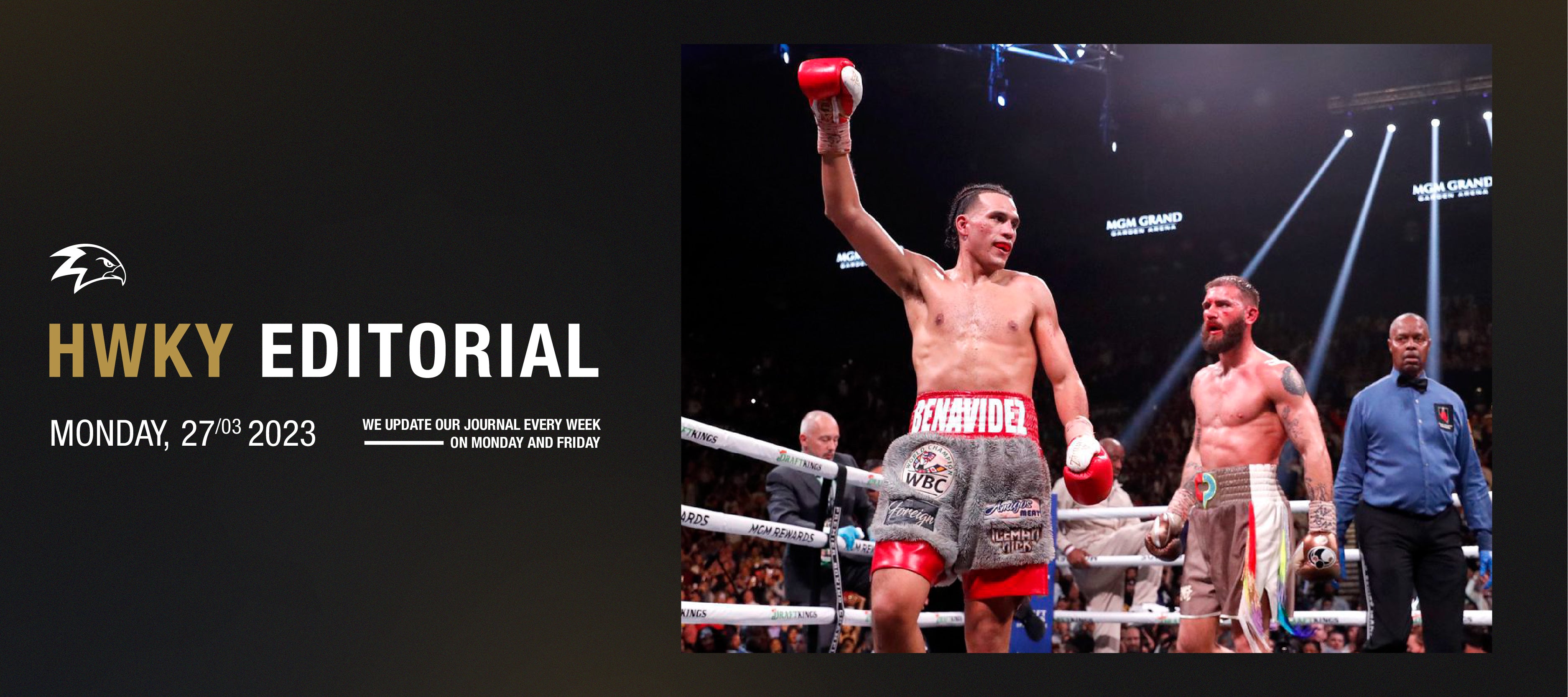 David Benavidez Shows The World Why He's The Champ.
In one of the most entertaining bouts in the world of boxing this year, David Benavidez and Caleb Plant gave their hearts out in 12 rounds for the WBC interim super middleweight title in the MGM Grand Garden Arena in Las Vegas. ultimately Benavidez secured the unanimous decision victory after pushing through the first six rounds and getting outpointed by Plant.
Benavidez uses the Canelo playbook in beating Plant by waiting and investing in Plant's body and releasing his powerful left hook on Plant in the later rounds. At the start, Plant was aggressive and forward up until the fourth round when both fighters traded shots to each other, and the start to Benavidez throwing shots to the body, in round 7, Benavidez ended the round with a clean left hook. In round 11, Benavidez is now adept at discerning Plant's blows. Plant throws his right hand there, but Benavidez counters with a left hook. Benavidez receives a clean left hand once more. Benavidez connects with a right hand before hurting Plant with a left hook. Plant bounces back but, at this point, is mainly clinching when Benavidez attacks. Benavidez punched Plant in the face. Benavidez wins with three fast uppercuts. Benavidez with a left hook. Benavidez is attempting to score an exclamation point. As Plant tries to pin his arms, he is loading up on shots. In this round, Benavidez is practicing his shots. Right hand on the cash for Benavidez, and Plant manages to advance to the championship rounds.
In the last round, Benavidez maneuvered around Plant's shot. After a couple of fast jabs inside, Benavidez. He is moving forward in pursuit of the knockout. Benavidez is not allowing Plant to approach him. Plant is successful with the physical work, and Benavidez is awakened. Benavidez scores with a few punches of considerable force. Benavidez landed two more uppercuts before landing a right hook. Plant falling with a swing. Benavidez has the counter left, but before this one is through, Plant manages to get in a few strong shots of his own. After that, the round ended. Both fighters managed to squash their bitter rivalry.
While in the post-fight interview, Benavidez called Plant a tough fighter and challenged the reigning undisputed champ Canelo Alvarez for a title bout in the future. Caleb Plant acknowledged Benavidez as a worthy and formidable opponent.
What are your thoughts on the fight? Comment below and let us know! Also, remember to buy your gear here at Hawkeye!