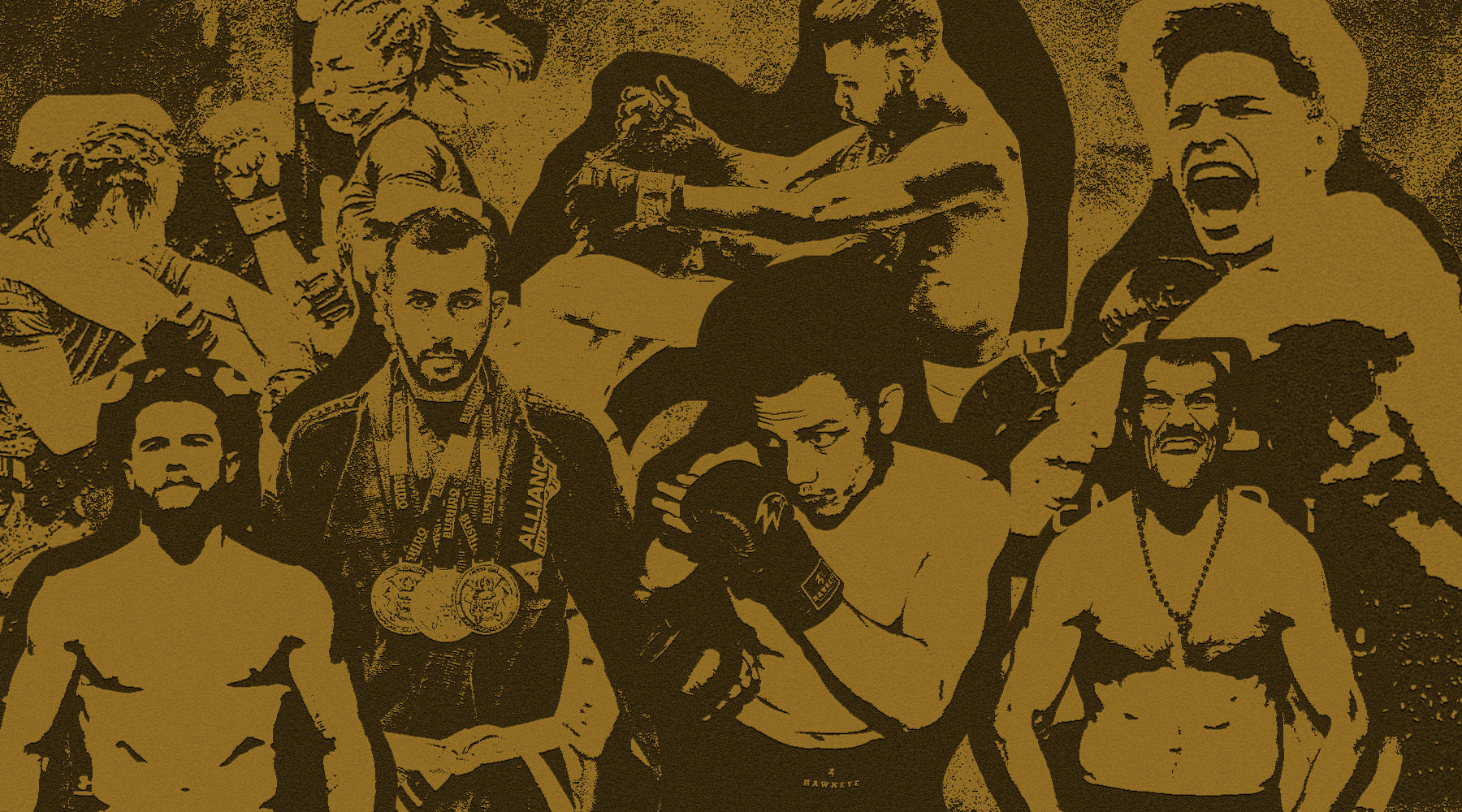 Crazy Moments for Indonesian Fighter
Hello Fighter! We'll give you some updates in the fight world this week, we'll discuss about BJJ, Boxing, and MMA. First, Indonesian BJJ athletes like Rengga Raphael (@renggo) and Ronaldo Oostervink (@floor_shark) compete on the BJJ event in Korea & Singapore. Second, we'll discuss what happened in ONE Championship at Jakarta on October 25, including updates about Hertati Lumban Gaol (@hertati88), Adi Paryanto (@thezenwalk), and Stefer Rahardian (@stefer_rahardian). Last but not least we'll discuss about what is the big fight ahead in a boxing world.
Rengga competes in the Abu Dhabi Jiu-Jitsu International Pro Korea as a test event for the preparation of SEA Games 2019 in December. Rengga moves up to heavier weight division for this test event because he didn't get the opponent on his normal weight in Abu Dhabi Jiu-Jitsu Pro International Korea. Rengga is known as one of the talented BJJ athletes in Indonesia and a very high-rated Indonesian BJJ athlete, who already got his BJJ purple belt. Rengga who compete on a heavier weight division, he managed to reach the semi-final and unfortunately, he suffer a dislocated shoulder during the fight. With his fighting spirit, he fights until the end but ends up with a losing point in a semi-final. Rengga is known as a fighter who wants the best at any conditions, so he decides to take the opportunity to fight on the bronze medal fight and as we know he'll give his best out for himself, for Indonesia, and for his team. Rengga got his bronze medal with a dislocated shoulder injury. True fighter, we appreciate your spirit for bringing the medal to Indonesia with that injury condition.
Ronaldo Oostervink known as a B-Boy and high-rated Indonesian BJJ white belt compete on Bushido Fight Series Singapore 2019. He got the gold medal, silver medal, and bronze medal. He got that medals on Gi and No-Gi fights. Ronaldo represents Alliance Jiu-Jitsu Indonesia. He prepared for this fight to do some BJJ drills & technique almost every night and do strength & conditioning in Fit Force Kemang & Ronin Fit Camp. Besides as a BJJ athlete and B-Boy dancer, Ronaldo also a trainer in Fit Force Kemang. Ronaldo got his gold medal in a Gi fight and got his silver & bronze medal in a No-Gi open weight fight. In an open weight and intermediate fight, there's some story behind the fight, facts is he thought that the under 73kg intermediate and open weight fight his opponents will be a high rated BJJ white belt, but he realized that there's no white belt in that division, only blue belt and above. But the show must go on and he well-prepared before the fight so Ronaldo managed his fight with a silver & bronze medal in that two divisions fight. Man, you make Indonesian proud too with your effort and the result you make in Singapore.
Next we move from BJJ to MMA, and we'll discuss about what happened in ONE Championship: Dawn of Valor (October 25, 2019). First, one of Indonesian hero on ONE women's atomweight, Hertati Lumban Gaol from SIAM Training Camp. She is one of biggest name women fighter in Indonesia and has a good record in ONE Championship. She fight in her hometown against Bozhena from Bali MMA. Hertati makes her fans nervous in a first-round because Bozhena looks dominated the fight, but Hertati ends up winning a unanimous decision win. In prelim bouts, there are two memorable fights Adi Paryanto vs Angelo Bimoadji and Adrian Mattheis vs Stefer Rahardian. Adi Paryanto win by TKO over Angelo, he showed how hungry he is to destroy his opponent. he wins with a knees technique to the Angelo body. "Jakarta native Stefer "The Lion" Rahardian was at a crossroads in his career after four consecutive losses, but he dug deep to get back in the win column and start to turn his career around against a tough competitor (source:
ONE FC Website
)." Stefer gets on track this time after winning over Adrian Mattheis. He is one of Indonesian top ONE fighter.
Who doesn't know who Saul "Canelo" Alvarez (@canelo) is? Nobody who loves combat sports doesn't know him, and yeah this weekend he back again with a tough opponent Sergey Kovalev(@sergeykrusherkovalev
). Canelo moves up to light-heavyweight division to face Kovalev who'll be defending his title against one of the most popular boxers in the history, Saul "Canelo" Alvarez. Besides the main fight, we can watch one of the most talented boxer in the world, Ryan "Flash" Garcia (@kingryang). He has very good speed, power, and technique who can entertain the fans while watching him fight. 
It's a good week for the combat sports enthusiast, and what is your thought about what we discussed on #HAWKEYEUPDATES this week? Let us know in the comment section below!