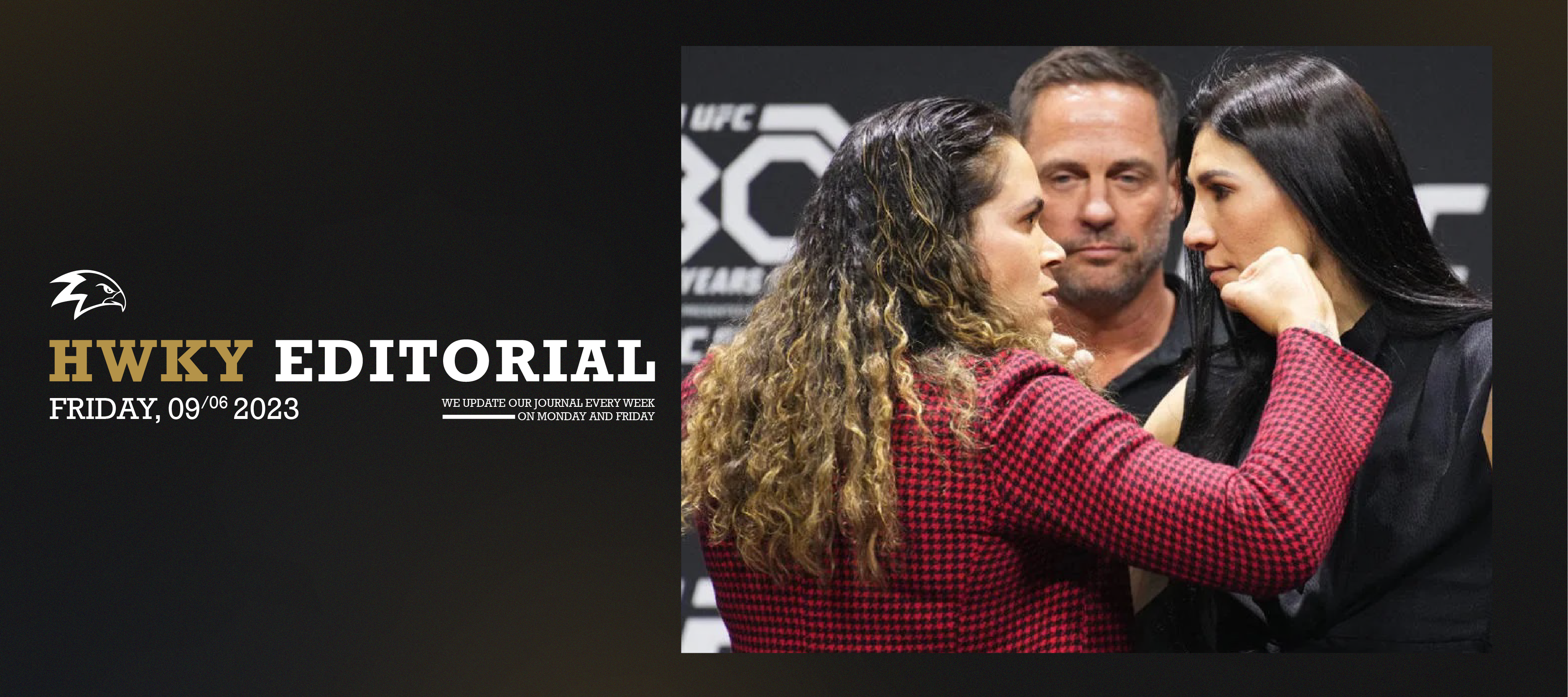 An Exciting Clash Between Two Unstoppable Women.
The stage is set for an electrifying night of mixed martial arts action as the reigning women's bantamweight and featherweight champion, Amanda Nunes, squares off against the Mexican contender Irene Aldana at the highly anticipated upcoming UFC 289 in the Rogers Arena in Vancouver, Canada. With both fighters displaying remarkable skills and a hunger for victory, fans can expect an intense battle between these two warriors. Additionally, the card features an exciting lightweight matchup between Charles Oliveira and Beneil Dariush as they compete for a coveted spot in the division rankings. Let's delve into the stats and preview these thrilling encounters.
Amanda Nunes vs. Irene Aldana:
Amanda Nunes, the current champion in two weight classes, has been an unstoppable force in women's MMA. With a professional record of 22 wins and just five losses, Nunes has proven herself against some of the greatest fighters in the sport. Her striking power and exceptional ground game make her a formidable opponent for any challenger.
On the other hand, Irene Aldana has steadily risen through the ranks, showcasing her exceptional striking skills and well-rounded techniques. Boasting a professional record of 14 wins and six losses, Aldana has emerged victorious in her last UFC outings, displaying her prowess inside the octagon.
When it comes to statistical comparison, Nunes holds a significant advantage. Her knockout power is evident, with 13 of her victories coming through knockout. She also possesses strong grappling skills, having secured four wins by submission. Aldana, known for her boxing prowess, has accumulated five knockout victories. However, she will face an uphill battle against Nunes, as the champion's experience and well-rounded skill set provide her multiple avenues for success.
In the lightweight division, Charles Oliveira and Beneil Dariush are set to clash in a battle that could determine their future. With an impressive record of 33 wins, nine losses, and one no-contest, Oliveira is a well-rounded fighter known for his dangerous submission game. His last fight resulted in a loss to the current lightweight champion, Islam Makhachev, but Oliveira remains a top contender in the division.
Beneil Dariush, with a professional record of 21 wins, four losses, and one draw, is riding a fantastic winning streak. Dariush dominated Matheus Gamrot on the ground in his last outing, displaying his exceptional grappling skills. With his relentless pressure and improved striking, Dariush poses a significant threat to Oliveira.
Both fighters have a high finish rate, with Oliveira securing an astonishing 27 victories by submission and Dariush showcasing his diverse skill set with nine wins by knockout and seven by submission. This clash promises an intriguing battle between two well-rounded fighters hungry to establish their presence in the stacked lightweight division.
The upcoming UFC Pay-Per-View event presents a thrilling lineup of fights, headlined by the women's bantamweight and featherweight title bout between Amanda Nunes and Irene Aldana. With Nunes' dominant reign and Aldana's impressive winning streak, this fight has all the ingredients for an unforgettable showdown. Additionally, the lightweight clash between Charles Oliveira and Beneil Dariush adds another layer of excitement as both fighters look to make their mark in the division. MMA enthusiasts are in for a treat as these warriors enter the octagon to showcase their skills, determination, and drive for victory.