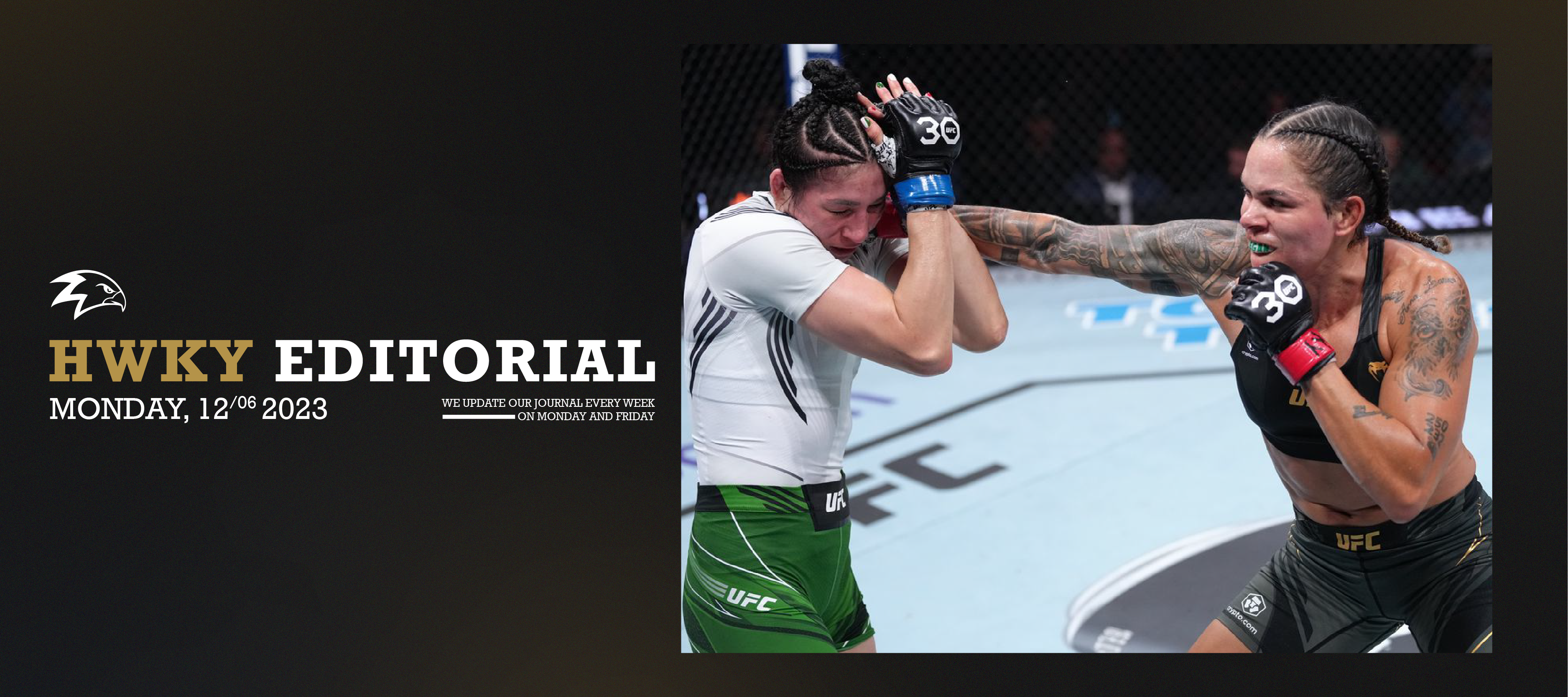 Amanda Nunes Has Left The Building, Charles Oliviera Has Re-Entered.
The Ultimate Fighting Championship (UFC) recently held an event at the Rogers Arena in Vancouver, Canada, featuring a women's bantamweight championship bout and the victorious return of Charles "Do Bronx" Oliviera. The main fight saw Amanda Nunes comfortably defeating Irene Aldana over five rounds.
The notable aspect of the match was Aldana's uncharacteristic performance. She appeared hesitant and showed too much respect towards Nunes throughout the entire fight. This allowed Nunes to dictate the pace, land combinations, and execute takedowns at will. Consequently, Nunes secured a unanimous decision victory without much doubt.
Following the fight, Nunes announced her retirement from the sport during the post-fight interview. Her departure leaves the women's bantamweight and featherweight titles vacant. Nunes is widely regarded as the greatest of all time (GOAT) in women's MMA and has left behind an exceptional legacy. It is recognized that without her contributions, women's MMA wouldn't have reached its current prominence.
In another significant bout, Charles Oliveira put an end to Beneil Dariush's eight-fight winning streak by securing a TKO victory in the first round. The fight began with Charles landing a powerful head kick, which prompted Beneil to respond with effective combinations. They eventually became entangled in the clinch, and Beneil capitalized on Charles' failed takedown attempt.
While on top, Beneil displayed excellent ground and pound skills, but Charles remained active from the bottom. Once back on their feet, Charles unleashed another head kick that seemed to shift the momentum in his favor. He followed up with two right hooks that sent Beneil to the canvas. Despite Beneil's attempts to recover, Charles overwhelmed him with ground and pound strikes. This victory secured Charles the record for the most finishes in UFC history, with a total of 20.
During the post-fight interview, Charles called out Islam Makhachev for the next lightweight title shot. This raises the question of whether Charles Oliveira deserves the next opportunity to contend for the lightweight championship.
Overall, the UFC event in Vancouver showcased Amanda Nunes' dominance and subsequent retirement, as well as Charles Oliveira's impressive victory over Beneil Dariush. Nunes' departure marks the end of an era in women's MMA, while Charles solidifies his status as a top contender in the lightweight division and eyes a potential title shot against Islam Makhachev