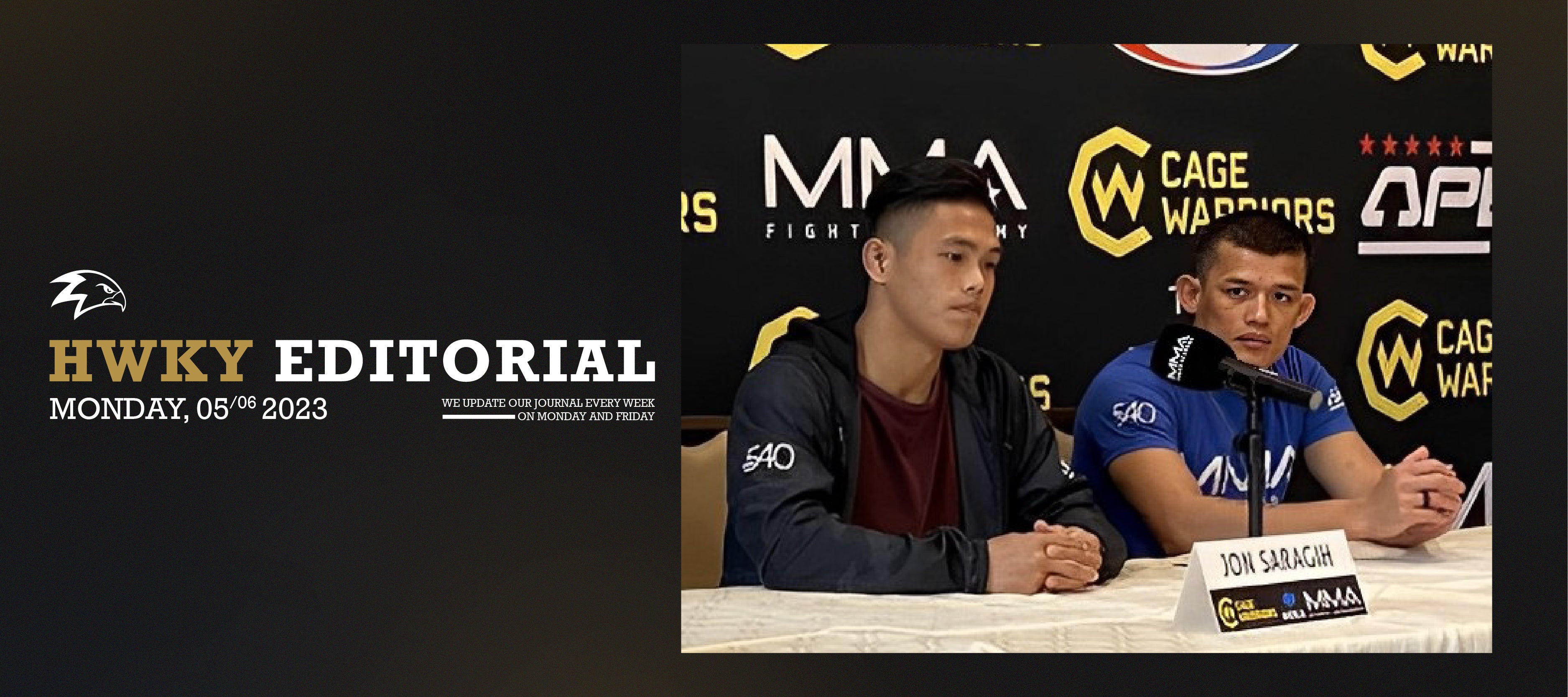 What's Next For Indonesian MMA In The International Stage?
Frans Sormin and Jon Saragih, two talented Indonesian mixed martial arts (MMA) athletes, recently faced tough challenges at Cage Warriors in San Diego. Unfortunately, both fighters fell short in their respective bouts, leaving fans questioning the future of Indonesian MMA on the international stage.
In a swift and decisive victory, Gill Jr showcased his superior grappling skills by finishing Jon Saragih via a rear naked choke in the first round. Although Jon entered the fight with determination to find success on his feet, his efforts left him visibly exhausted. Gill capitalized on Jon's fatigue, taking him down and dominating him on the ground. Despite Jon's best efforts, he had no answer to Gill's ground game, ultimately succumbing to the choke.
Frans Sormin, on the other hand, started his fight with good leg kicks and even secured a takedown in the first round. However, this proved a costly mistake as James Settle demonstrated his exceptional ground game. As the second round began, Sormin increased his aggressiveness, hoping to gain an advantage. Unfortunately, this led to his downfall as Settle effortlessly took him down, swiftly passing his guard and progressing to full mount.
From this dominant position, Settle unleashed a barrage of undefended strikes, forcing the referee, Frank Trigg, to intervene and stop the fight, resulting in a TKO victory. It was disappointing for Sormin, who had shown early promise but ultimately fell victim to Settle's ground-and-pound assault.
These losses raise concerns about the future of Indonesian MMA. While there have been notable successes in the sport from Indonesian fighters in recent years, such as ONE Championship's flyweight Adrian Mattheis, and strawweight contender, Priscilla Hertati Lumban Gaol, these setbacks serve as a reminder that there is still work to be done to reach the highest levels of international competition.
However, it's essential to recognize the progress made in Indonesian MMA. The sport's popularity is growing rapidly in the country, with more athletes showing interest and potential. In addition, organizations like ONE Championship and Cage Warriors provide platforms for Indonesian fighters to gain exposure and experience against international competition.
Indonesian MMA must continue investing in training facilities, coaching, and talent development. Additionally, international collaborations and partnerships can allow Indonesian fighters to learn from and compete against top-level athletes worldwide.
While the losses of Frans Sormin and Jon Saragih at Cage Warriors in San Diego may be disappointing, they should motivate Indonesian MMA to continue its growth and strive for excellence. With dedication, perseverance, and continued support from fans and stakeholders, Indonesian fighters have the potential to make their mark on the global MMA scene and bring pride to their nation in the future.