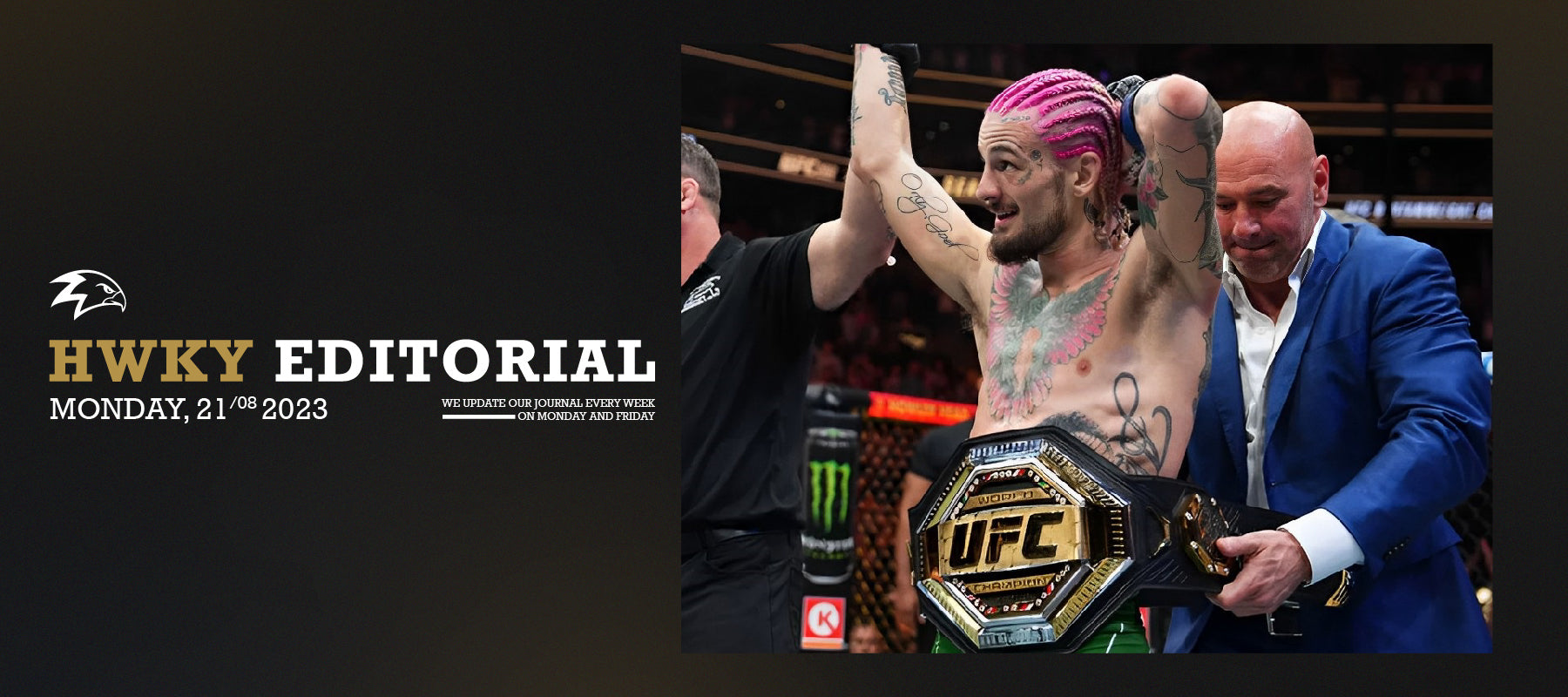 With remarkable precision, Sean O'Malley won over Aljamain Sterling at UFC 292's main event, securing the UFC bantamweight championship in the second round. O'Malley's sixth knockout triumph in his UFC journey proved his most significant.
Although the fight's outcome might have caught some off guard considering pre-fight odds, it was the culmination of rigorous practice and preparation for O'Malley. Speaking at the post-fight press conference, he emphasized his ability to strike while retreating, a skill few possess. He had anticipated Sterling's aggressive approach and tendency to set up takedowns with strikes. O'Malley's accuracy led to the crucial right-hand punch that brought Sterling to the mat.
O'Malley's ascent from a sensation on Dana White's Contender Series to a polarizing contender to a rightful champion has been closely watched by the UFC community. The organization's consistent promotion of O'Malley's talents has impressed his supporters and ruffled the feathers of his competitors and critics. Despite doubts about his prospects, O'Malley's surreal victory proved his mettle.
The new champion reflected on his unconventional journey, comparing the sensation to using video game cheat codes. He had envisioned the second-round knockout throughout the week and even felt the fight played out according to his expectations. O'Malley's primary goal was to keep the fight standing, aware that avoiding takedowns would enhance his knockout chances.
What magnified O'Malley's triumph was the revelation that he had been unable to grapple for weeks before the fight. This detail is crucial since Sterling is a grappling and submission specialist. This unforeseen challenge likely contributed to Sterling's performance falling short of expectations.
Confident in his striking superiority, O'Malley believed the longer the fight stood, the better his chances of a knockout. He sensed that Sterling's confidence stemmed from a lack of experience against someone of his caliber in speed and skill.
The moment that defined the fight was O'Malley's right-hand counter that sent Sterling reeling. While this blow didn't conclude the fight, O'Malley's subsequent ground strikes prompted the referee's stoppage, solidifying his victory.
As O'Malley's career trajectory reaches new heights, he finds a spiritual connection after landing the pivotal punch. He described allowing his higher self to take over, creating a surreal and fluid experience. O'Malley admitted to seeing Sterling's eyes roll back during the fight, surprised by the referee's restraint in not stepping in sooner.
Ultimately, O'Malley's journey from an aspiring fighter to a reigning champion showcased his determination, adaptability, and remarkable accuracy that propelled him to victory. His triumph over the odds and ability to execute his precise game plan will remain a defining moment in his career.