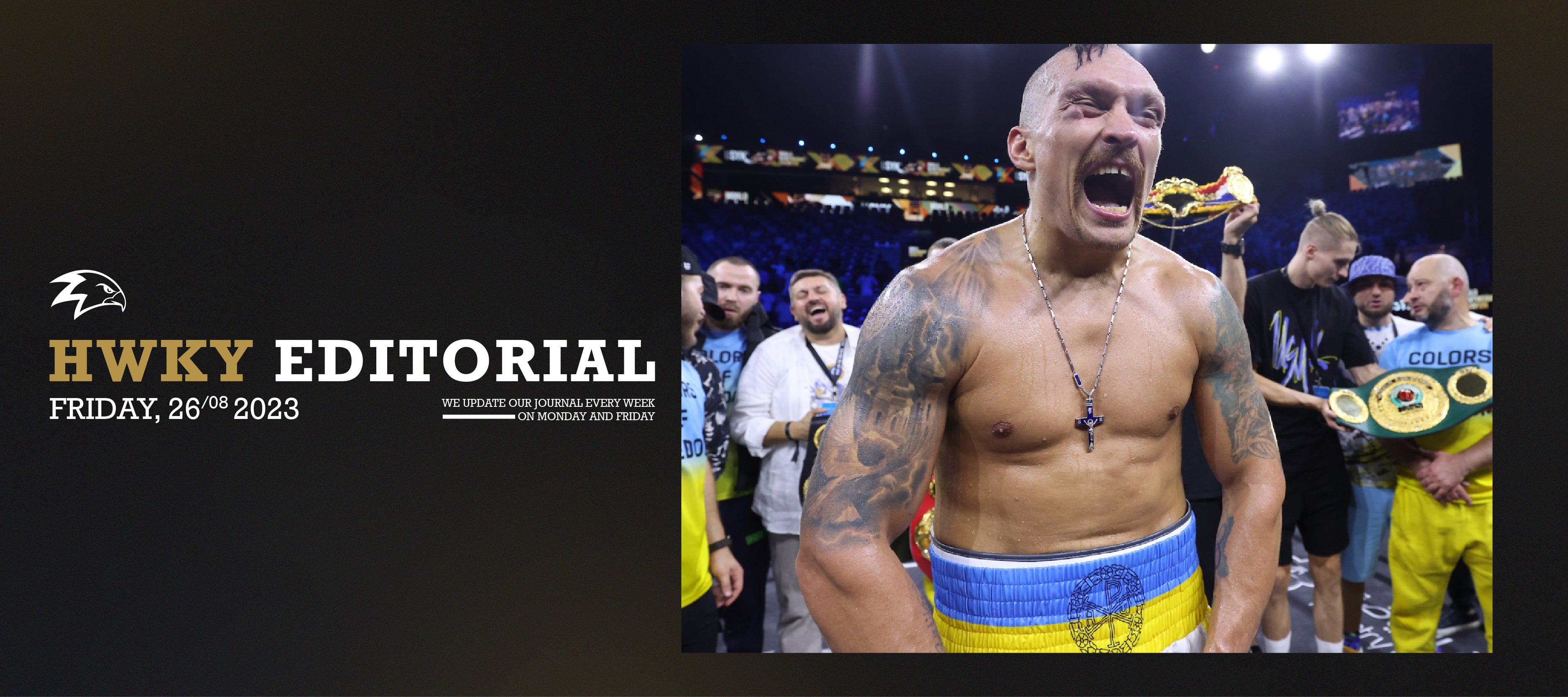 Oleksandr Usyk: The Pugilistic Virtuoso Redefining Boxing's Landscape
In the hallowed annals of pugilism, where champions emerge as embodiment of skill, strategy, and sheer determination, one name has risen to prominence with an aura of undeniable artistry and brilliance - Oleksandr Usyk. Hailing from the resolute boxing tradition of Ukraine, Usyk has not only carved his name into the pantheon of modern boxing, but has also redefined the very essence of the sweet science with his unique blend of technical prowess and charismatic showmanship.
Born on January 17, 1987, in Simferopol, Crimea, Usyk's journey to the pinnacles of the boxing world was etched with the sweat of discipline and the grind of commitment. His amateur career, which culminated in an Olympic gold medal at the 2012 London Olympics, was a prelude to the remarkable professional trajectory that followed.
What truly distinguishes Usyk from his contemporaries is his exquisite mastery over the fundamentals of boxing. His footwork, akin to a dancer's grace, weaves a mesmerizing tapestry in the ring, enabling him to dictate the tempo of the bout. Every pivot, sidestep, and shuffle is executed with surgical precision, leaving opponents befuddled and spectators enthralled. This balletic finesse is complemented by a ring IQ that borders on clairvoyance - Usyk's ability to anticipate an opponent's moves and respond with calculated counters is a testament to his astute boxing acumen.
But it is not just technical prowess that sets Usyk apart; it is his unwavering commitment to innovation within the sport. The heavyweight division, traditionally dominated by powerhouses who rely on sheer brute force, witnessed a paradigm shift when Usyk, a cruiserweight by origin, ascended its ranks. His audacious leap into the heavyweight echelons was met with skepticism, yet he silenced doubters by demonstrating that cerebral strategy and technical finesse could conquer raw power.
In October 2018, Usyk secured his place in history by unifying the cruiserweight division, an accomplishment that had eluded many greats of the past. His dismantling of Murat Gassiev in the World Boxing Super Series final was an exhibition of mastery - an orchestra of jabs, hooks, and feints conducted with the precision of a maestro. This victory not only affirmed Usyk's position as a dominant force but also projected him as a symbol of boxing's internationalism, fostering unity beyond borders.
Usyk's foray into the heavyweight division was marked by his clash with established titan Anthony Joshua in September 2021. The bout, billed as a clash of styles, saw Usyk outfoxing and outmaneuvering the bigger adversary. This victory reverberated across the boxing world, underscoring that skill could conquer brawn and ushering in a new era where strategic brilliance would complement raw power.
Beyond the ropes, Usyk's charismatic persona has charmed audiences worldwide. His humility juxtaposed with his tenacious resolve resonates as a beacon of inspiration, transcending boxing's confines. In an age where athletes are celebrated not only for their achievements but also for their conduct, Usyk's poise and sportsmanship shine brightly.
In conclusion, Oleksandr Usyk emerges as an enigmatic virtuoso who has elevated boxing to an art form. His transcendent technical prowess, audacious leaps across weight divisions, and charismatic demeanor collectively redefine the parameters of pugilism. As Usyk continues to script his legacy, his journey serves as a reminder that in the squared circle, the fusion of physicality and intellect can produce symphonies that resonate far beyond the ring's boundaries.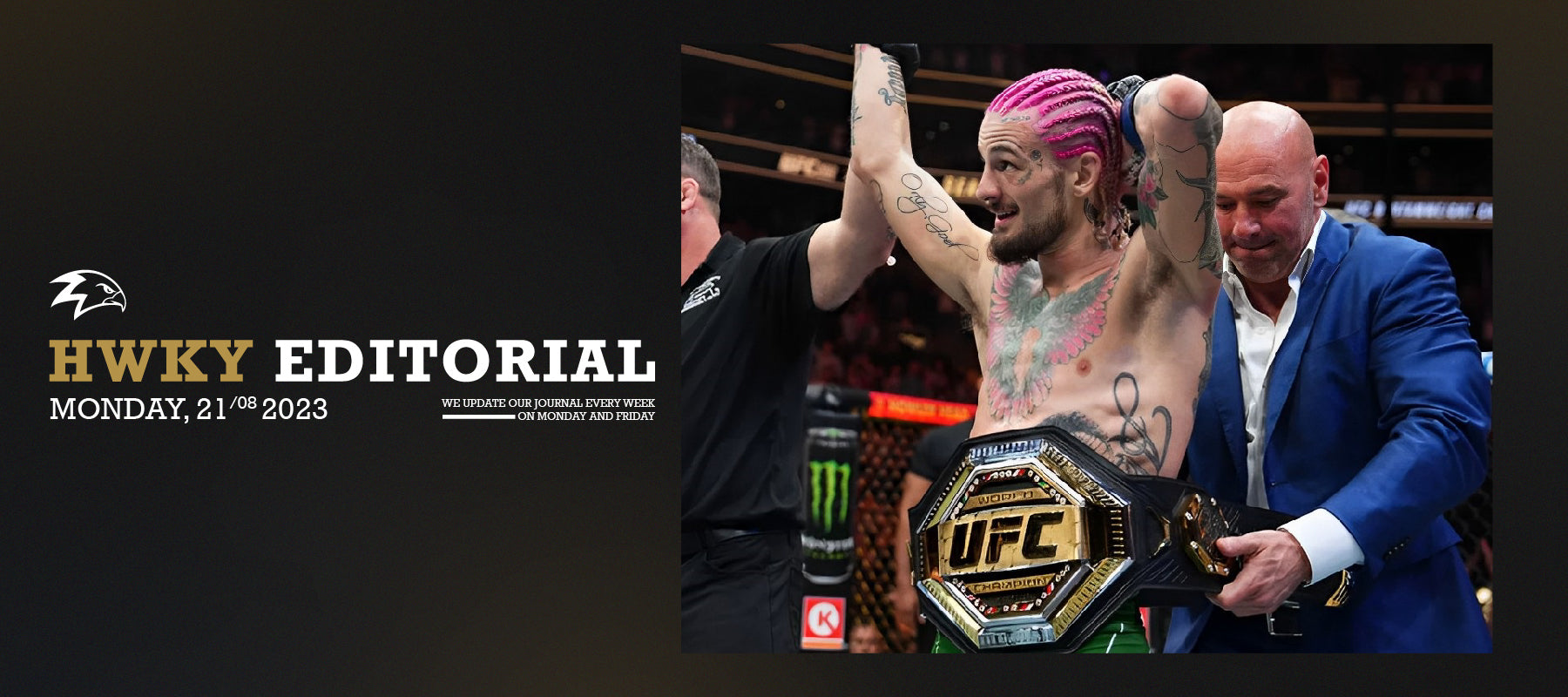 With remarkable precision, Sean O'Malley won over Aljamain Sterling at UFC 292's main event, securing the UFC bantamweight championship in the second round. O'Malley's sixth knockout triumph in his...
Read more