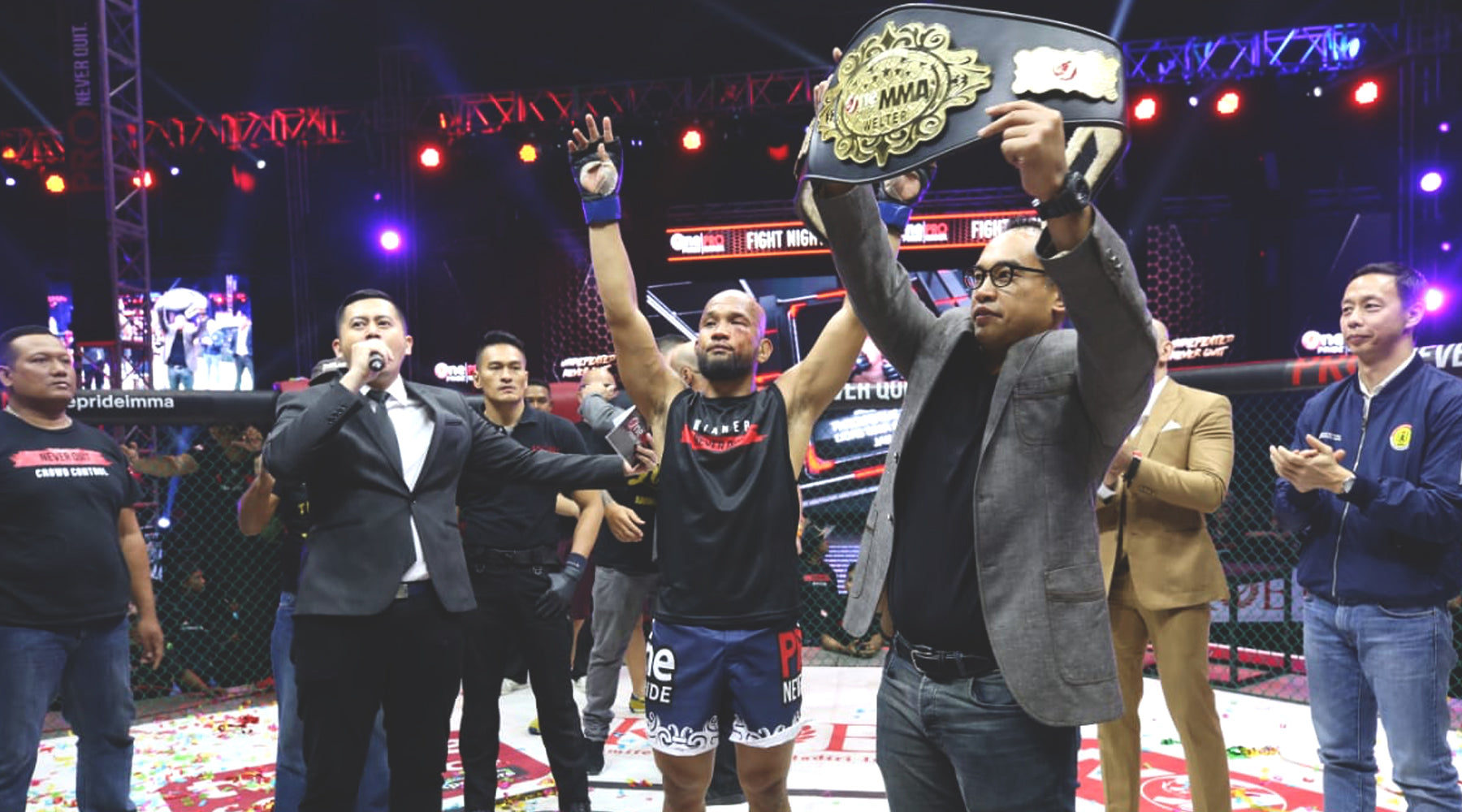 Theo Ginting Crazy Comeback on a Title Fight
We all know peoples called Rudy "Ahong" Gunawan is King of Knock Out, with a huge power on his hook / overhand punch. Ahong end his last 5 fights in a 30 seconds or less and won by KO. Theodorus Ginting is a completed fighter, he has a great skill of striking and grappling. Theo was a national champion of Pro kickboxing, boxing, and now he become the new One Pride MMA Welterweight Champion after make a crazy comeback and knocked Ahong out with a ground and pound on a 04:58 of Round 1.
The tension between these two fighters has been heating up for years, they have a crazy psywar and Ahong takes Theo psywar as a personal issue. On the psywar period before fight day, Ahong said "in the end of the fight there'll be only one fighter that will stand and one fighter got knock out, and he said he'll fight Theo either on the stand or on the ground" with Ahong JiuJitsu background. These two fighters finally met during the technical meeting, one day before the match. Almost there was a dispute between the two fighters with Ahong doing a move like wanting to punch, after that the two fighters were seen fighting and the One Pride committee swiftly dissolved Theo and Ahong.
Many peoples predicted Ahong will win the fight by KO / TKO and Theo on the underdog position in this fight. That's the situation that makes Theo happy because of the fully prepared and very confident with that title fight, because of he flight to Bali, and train with Bali MMA Team in a two and half months. Last statement he said to the media after weigh-in on the morning of fight day is "I am confident to bring the champion belt tonight".
In the fight night, Ahong nearly finished Theo in the opening 8 seconds with a huge hook that makes Theo knocked down, and Mustadi Anetta (Referee) almost finished the match when Ahong did ground and pound but Theo makes a quick reaction and Mustadi doesn't finish the fight. Theo suffered on the ground with Ahong did the ground and pound & rear-naked choke to Theo until 03:57 of Round 1 Ahong dominate the round. Theo makes a comeback in a 03:58 with ground and pound in a half guard position, and Theo makes a transition to side choke and after the side choke released, Theo throws punches and elbow to Ahong. Until last 10 seconds of Round 1, Theo makes fatal elbows that make Ahong blackout and Mustadi stops the fight in the last 2 seconds of Round 1. Theo becomes the new One Pride Welterweight Champion.
FULL FIGHT VIDEO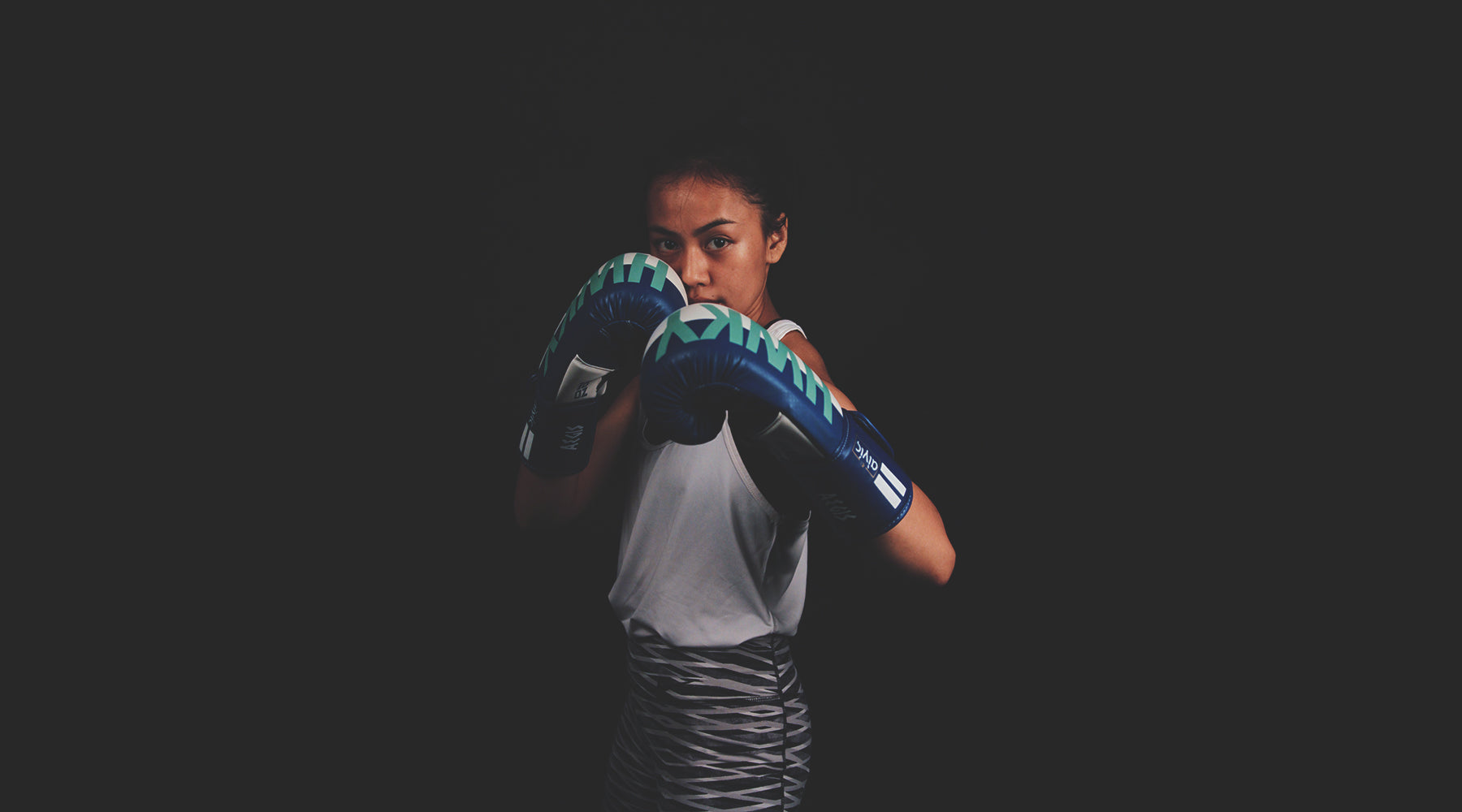 #HAWKEYEFACTS
The public's perspective on boxing is that is a male exercise, but this exercise is actually enjoyed by a lot of women. A lot of women that wants to do boxing starts as a way to defend themselves,...
Read more