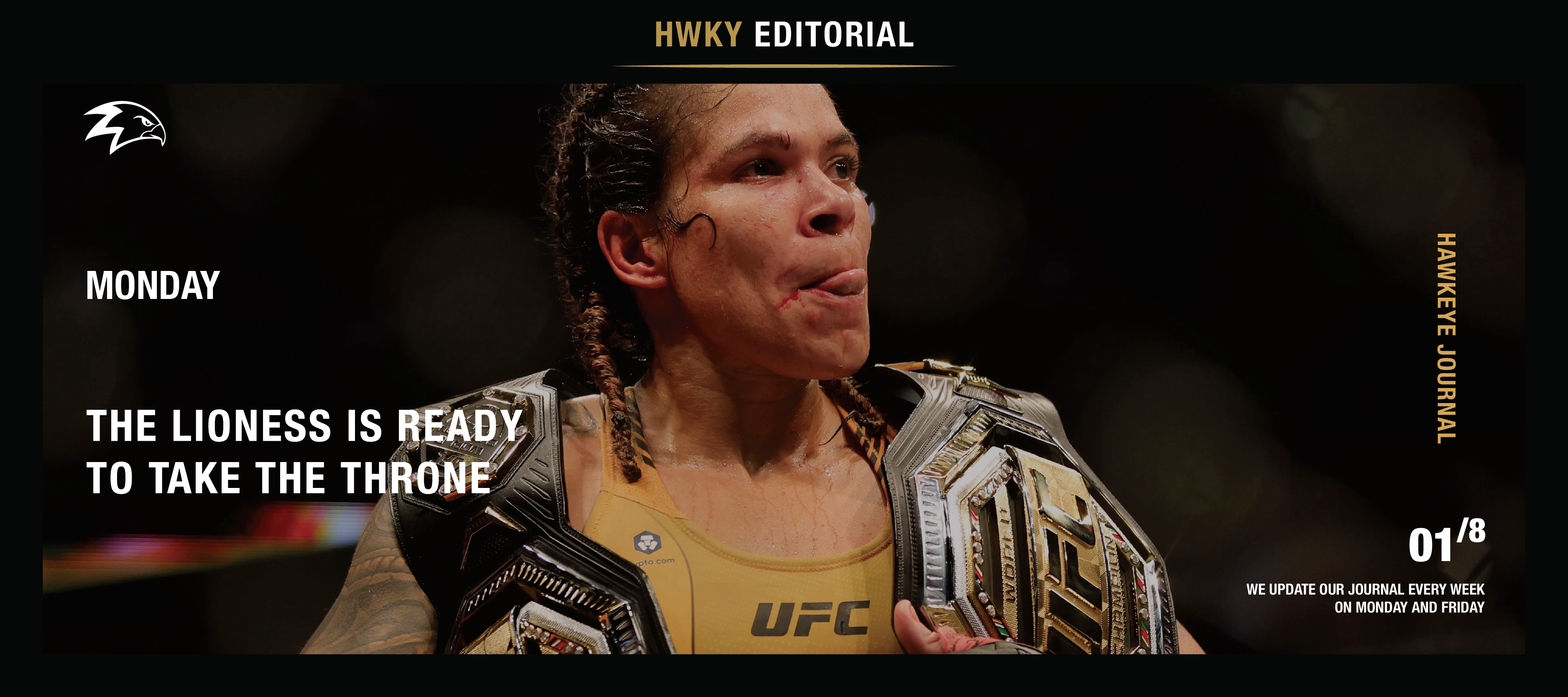 The Lioness Is Ready To Take The Throne
Amanda Nunes promised she'd get her retribution, and she delivered in the main event of UFC 277.
After a surprise upset lost her the bantamweight title in their first fight, Nunes left little doubt in the rematch, punishing Julianna Pena for five rounds in a row to earn a wide unanimous decision. The judges scored the fight 50-45, 50-44, and 50-43 for Nunes, who became a two-time 135-pound champion and a simultaneous two-division champion while retaining featherweight gold.
"Honestly, when the lioness didn't get the prey the first time, I set the trap better, and I knew I'd get her the second time," Nunes said following her victory. "Double champ again. Let's go. "The best thing that I did was make my gym happen. In my gym, I feel safe. I feel like I can grow even more. I'm really evolving even more. I was supposed to do this the first time, but I was not ready for that. This is the best day ever in my life." said Nunes in the post-fight interview after the victory.
Nunes used a more cautious approach in the rematch, learning from her mistakes in the previous fight and sticking on the outside while landing several strong punches and numerous stinging kicks to the calf. Pea displayed good defense by timing her responses and staying out of range of Nunes' strong power.
Nunes tagged Pena with a huge right hand, constantly landing on target when she started pressing forward with more intensity. Pena was briefly knocked down by a couple of those blows, but Nunes remained calm as she continued to line up her strikes rather than rushing forward to finish.
Pena's coaches attempted to make some adjustments between rounds, but she was dropped hard to the canvas by another vicious right hand. Nunes landed another powerful blow on Pea, who was on weak legs, but the former Ultimate Fighter champion refused to leave.
A straight left through the middle landed Pena on the mat again, but Nunes refused to join her on the ground, allowing "The Venezuelan Vixen" to recover enough to climb back to her feet. As the third round began, Pena continued to move forward, punching Nunes in the face in an attempt to reverse the flow of what had been a one-sided bout. Nunes reacted with a takedown before landing inside Pena's guard and starting work on the ground. Pea attempted to threaten Nunes with submissions, including an armbar that caught the Brazilian off guard for a brief moment, but the Brazilian scrambled until she eventually broke free. As Pena's face transformed into a gory mess, Nunes proceeded to punish from the top.
Nunes' tactic remained the same as she entered the final five minutes, as she simply continued putting Pena on the ground and controlling the action from there. Nunes continued to pound on Pea as she counted down the seconds till she regained her bantamweight title. When Pena stood up, she wore a red mask from numerous wounds across her forehead while Nunes celebrated her triumph with her wife, Nina, and daughter Reagen. 
"Let me sit down. Let me go back to Brazil. I haven't seen my family in three years because of the pandemic," Nunes said. "I need a little rest. I know you guys want to see me back, but let the 'Lioness' rest a little bit, and I'll be back as soon as possible."
Unless Nunes opts to return to 145 pounds, where virtually no contenders exist, a third fight against Pena would appear to be the logical next move. Still, for now, it seems the reigning two-division UFC champion will allow the dust to settle and take a well-deserved vacation before making any career-related decisions.
The Assasin Baby Takes His Kill To Earn A Title Shot
Brandon Moreno will face Deiveson Figueiredo for the fourth time after destroying Kai Kara-France in the UFC 277 co-main event to win the interim flyweight title.
It was a spectacular performance from Moreno, who was in jeopardy until he delivered a body kick that completely shut down Kara-France. Then, when the New Zealander slumped to the canvas, Moreno blitzed him with punches until referee Herb Dean stepped in to stop the fight at 4:34 in the third round.
Following that, Moreno celebrated with the UFC championship reattached to his waist and an impending confrontation with Figueiredo. "Coming here to this fight in fight week, I had a lot of feelings. I wanted to go against Deiveson Figueiredo and throw all my hate and all my fury," Moreno said. "I then remembered, my daughter is watching me at home in Vegas. I don't want to be the guy who is throwing s*** to a guy in front of his daughter. I have a chance to be an example to my daughter. "I don't hate you. I don't say nothing against you. Please forgive me if I did something against you, brother. I want to fight against you in December. Let's go in December."
Figueiredo had made his way into the cage by that point, and he raised Moreno's hand to offer him respect as the old rivals put their differences aside and were ready to face off again to become the real UFC champion at 125 pounds. "This guy right here, this is his night," Figueiredo said. "He is a champion. I have a lot of respect for him. I want to take this fight to Brazil."
Kara's greatest strikes were usually a combination of kicks he unleashed at Moreno as he attempted to chop away at the former flyweight champion. Still, Moreno dodged more kicks than he was taking as he swapped stances and came back up with blitzing hand combinations. Kara-France was landing with greater accuracy, but he was also becoming more aggressive, which offered Moreno more opportunities to shoot back. That's when Moreno delivered the body kick that echoed around the arena as Kara-France collapsed to the canvas.
There you go, fighters, the result of UFC 277!! Comment below and let us know what you think!!! And be sure to purchase your fighting needs at Hawkeye Fightwear!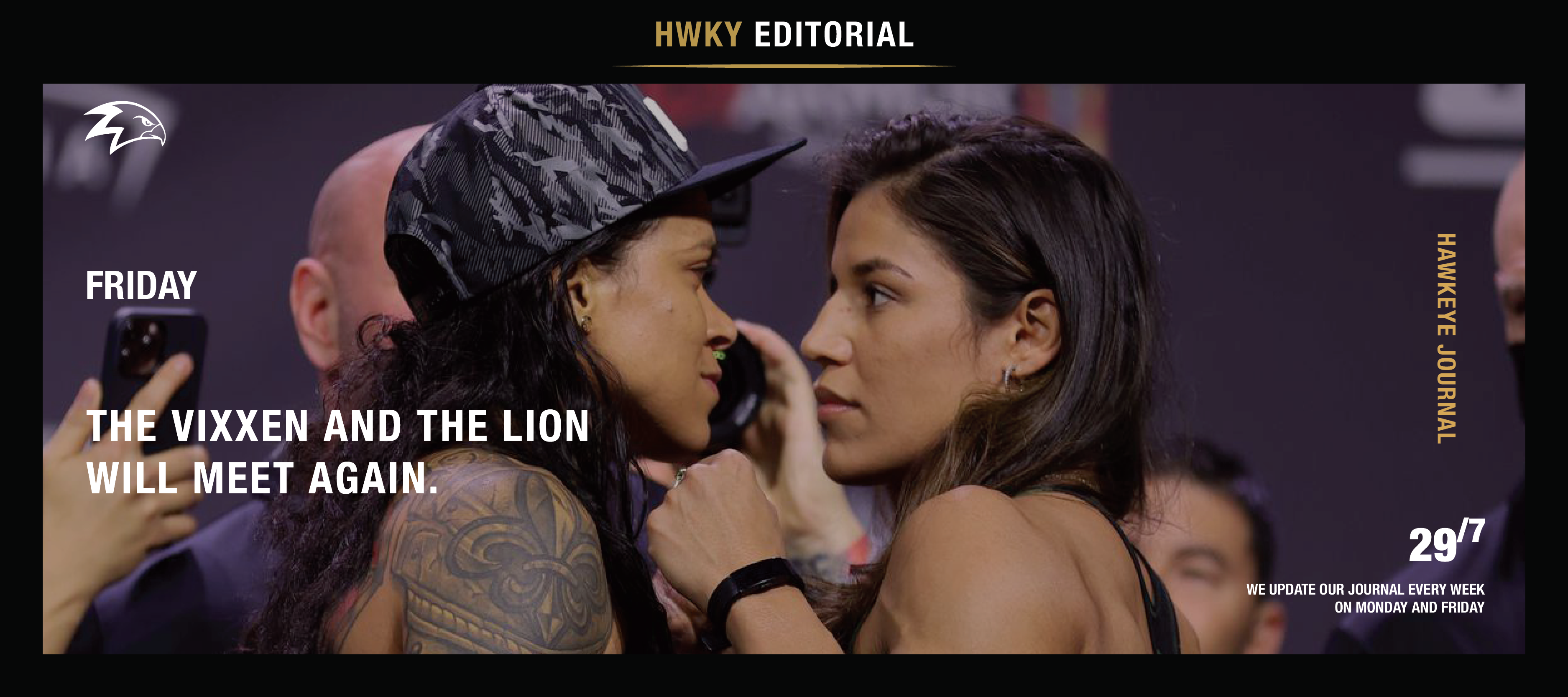 The Vixxen And The Lion Will Meet Again
The UFC will be live in the American Airlines Arena in Dallas, Texas, on Saturday night for UFC 277 for the second time, capping off an action-packed month of July.   This weekend's wrap-up to a r...
Read more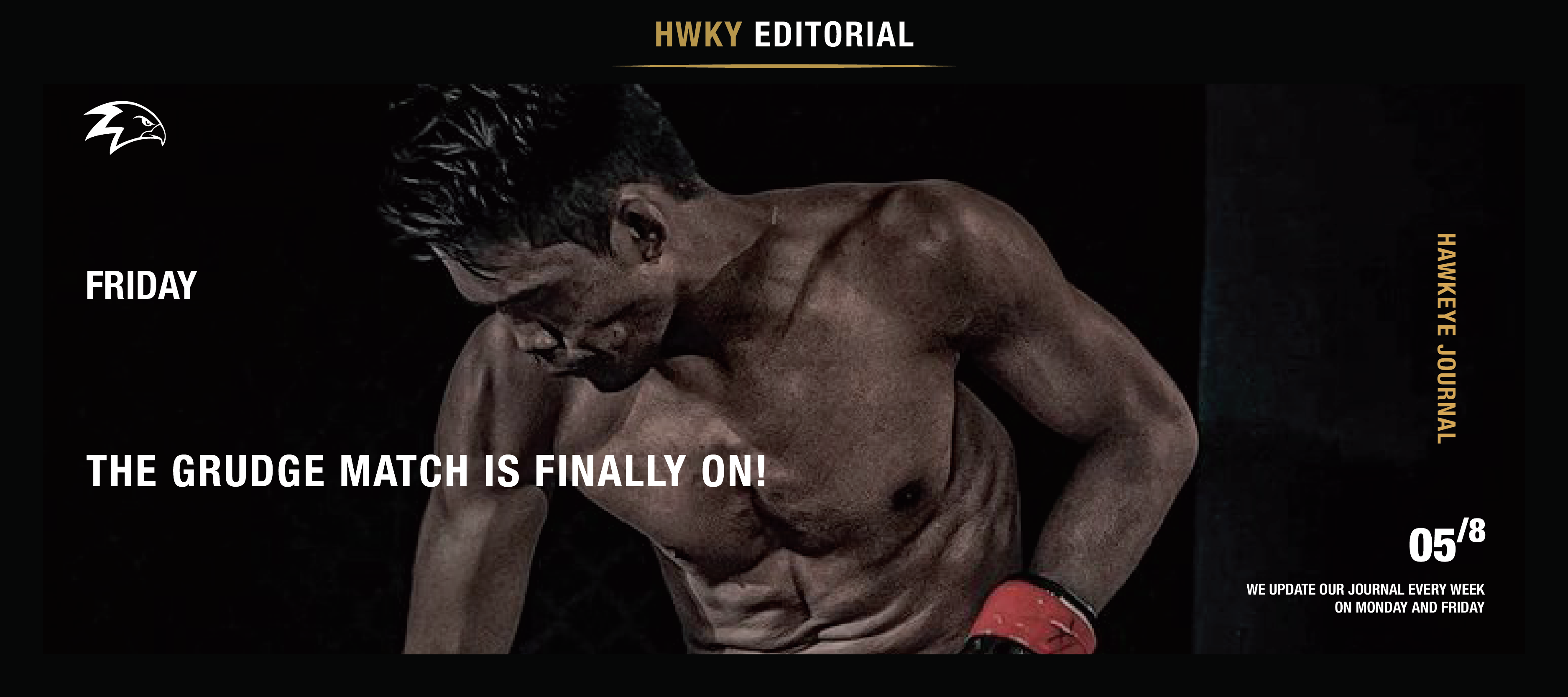 The Grudge Match Is Finally On!
Hey Fighters, we will give you a roundup of all the bouts available this week in One Pride MMA that might interest you to enjoy your weekend full of high-action bouts!   Tomorrow, Saturday, the 6t...
Read more