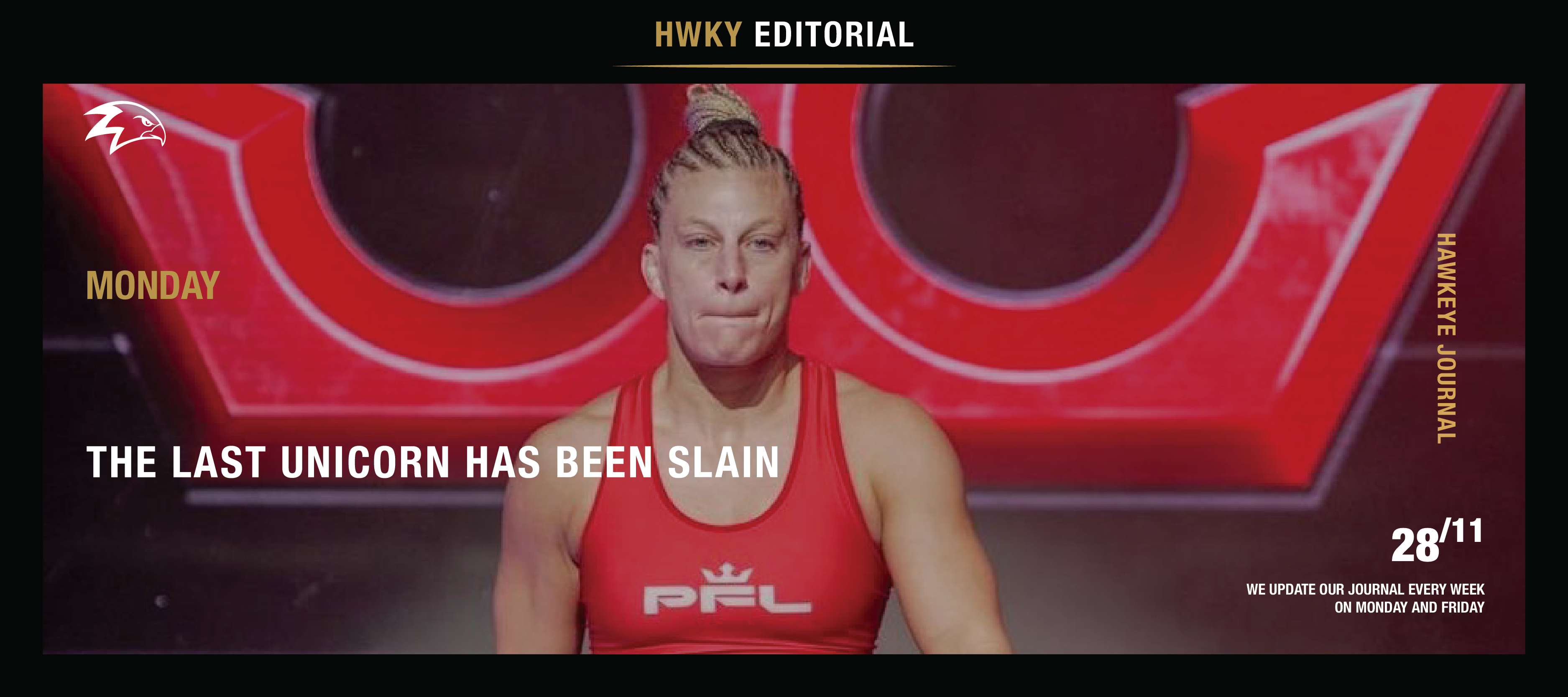 The Last Unicorn Has Been Slain
PFL superstar "The Last Unicorn" Kayla Harrison lost the first match of her professional career At the 2022 PFL Championships in New York City on Friday. Larissa Pacheco defeated Harrison unanimously to hand Harrison her first season loss. Harrison made no excuses for what happened in the wake of the shocking defeat of the two-time Olympic gold medalist judoka.
Harrison was 15-0 in MMA before the defeat and had previously won the PFL tournament, including two convincing victories over Pacheco. The former champion obviously took the turn of events hard because she repeatedly forced back tears throughout the news conference. She claimed, nevertheless, that she would speak subsequently to serve as an example for her children and other people who might look up to her. In a 25-minute back-and-forth battle tied at two rounds each going into the final stanza, this was by far their most entertaining match. Harrison claimed she needed to win the fifth round to end the contest. Still, she could not do so against a noticeably stronger Pacheco.
"She was just extremely physical this fight. I feel like it was a different person there, to be honest. I don't know. She was much bigger, much stronger than I recalled. Much more patient, obviously. There were a couple times she flurried and blitzed, but she kept her conditioning really well. She did a great job. She's a champion." Harrison said after the fight. "I just think that I talk a lot about legacy, and to me, my legacy isn't just what I do inside of the cage but how I carry myself outside of the cage," Harrison said. "I think about what I want my kids to know, and I'm not ashamed of myself tonight. I'm proud. I went out there, I fought, I lost, but I can hold my head high and carry myself with dignity. I think that a real champion shows up in the good times and the bad, and I want kids everywhere to know that, listen, I fell down tonight. I fell flat on my face. I lost in front of the whole world, and it hurts. It's going to hurt for awhile. But it's also an opportunity for growth, it's an opportunity for me to become a better fighter, a better person, and that is part of my legacy. Not just the wins, but what I do during the losses as well."
With only two fights left on her current PFL contract, Harrison's future is in doubt after the defeat. The 32-year-old competitor stated that she had planned to take some time off following this fight but that the loss may have changed her mind. So instead, she hopes to have the opportunity to exact revenge. Harrison claimed that even though this isn't the first defeat she's ever experienced, it's still just as painful for her.
Meanwhile, in professional boxing, Dillian Whyte won a majority decision against American Jermain Franklin. Whyte earned this victory, fighting off a formidable opponent, redeeming his losses against Tyson Fury and Alexander Povetkin. The Jamaican-born, London-based Whyte improved throughout the fight to put himself first in line in a rematch against former WBA, IBF, and WBO champion Anthony Joshua.
The biggest and most likely opponent for Whyte to face next is Joshua, who has lost back-to-back world title fights against Oleksandr Usyk. Eddie Hearn, the promoter for Matchroom, stated that Joshua's opponent for March will be revealed the following week and that he hopes a rematch with Whyte can occur either in March or the next summer.
That's it, folks! Here is a recap of this week's biggest fight! Remember to consistently train and purchase your training needs here at Hawkeye Fightwear.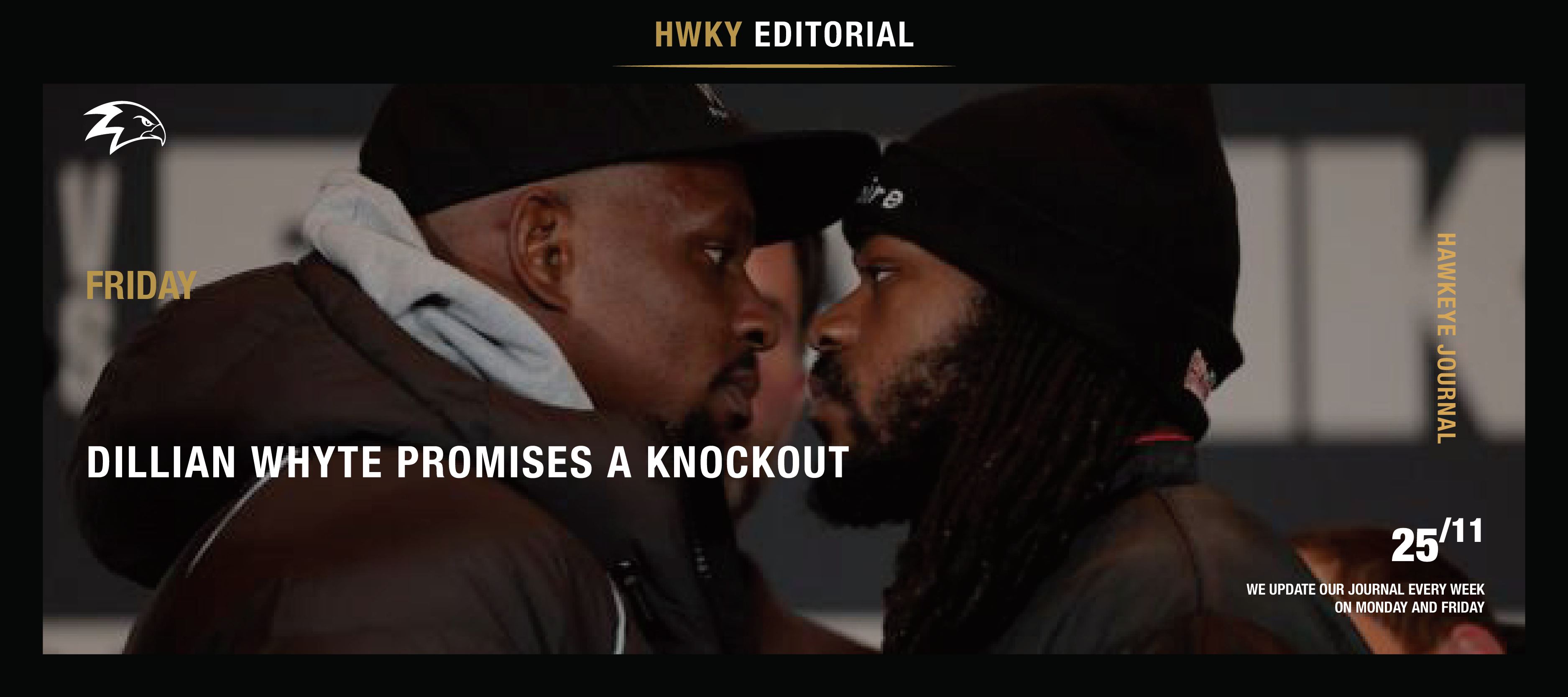 Dillian Whyte Promises A Knockout
Dillian Whyte returns to the ring for his second fight of 2022, taking on Jermaine Franklin exclusively live on DAZN.   After being knocked out by Tyson Fury in April, Whyte will look to re-establ...
Read more