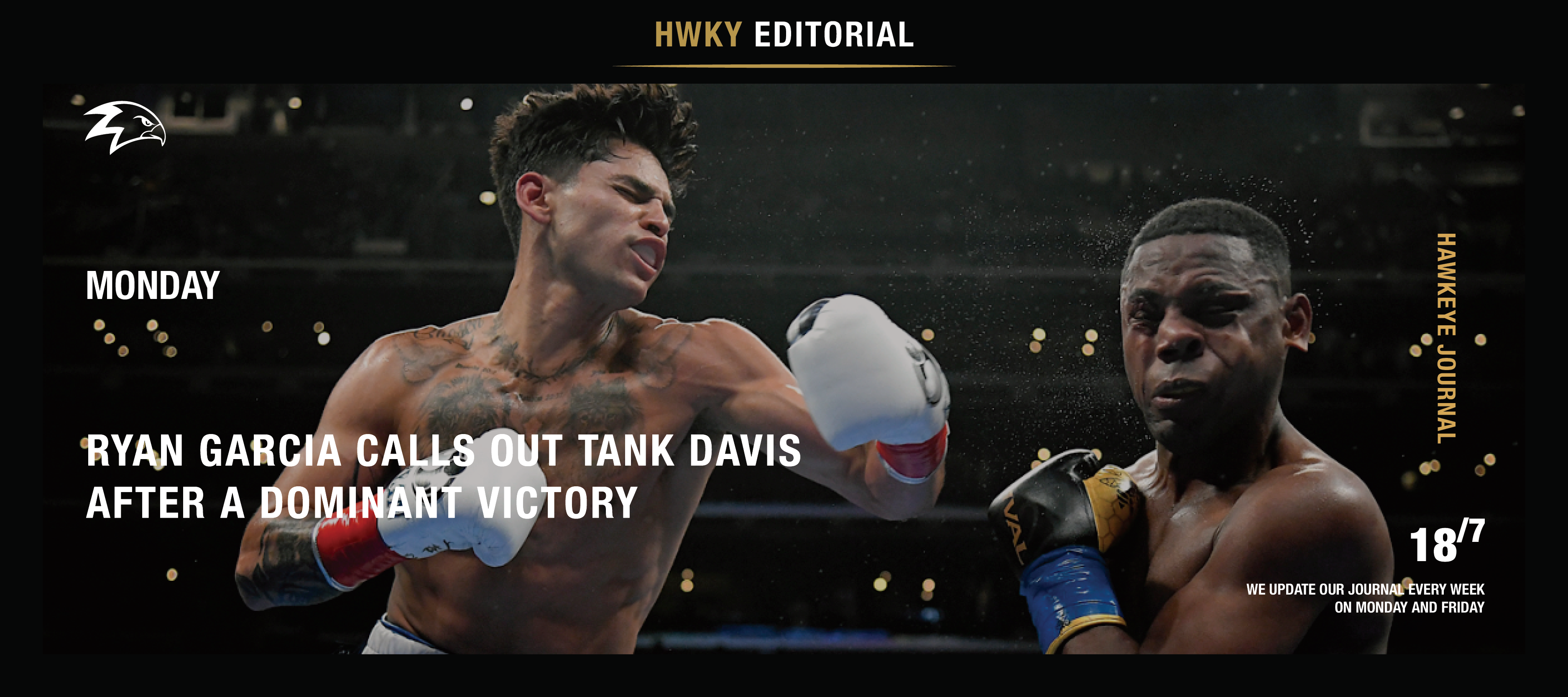 Ryan Garcia Calls Out Tank Davis After A Dominant Victory
Ryan Garcia dominated a test against Javier Fortuna tonight on DAZN. Still, the main lesson is that Garcia says he will not fight at 135 lbs again — this fight was at a total 140 lbs — which would seem to be another hurdle in making a fight with Gervonta Davis.
"I felt way better (fighting at 140)," he told Chris Mannix in the ring. "I'm not going back down to 135 for nothing, but I will fight Tank next if Tank wants that at 140.
"That's gonna give me the respect I deserve. I'm never afraid, I have a spirit of competition in me, and you're gonna see that come out when I fight Tank and whoop his ass."
Garcia (23-0, 19 KO) looked sharp, strong, and fast, and he was simply too big and too much for Fortuna (37-4-1, 26 KO), who was dropped three times and was given the 10-count early in the sixth round.
If the fight with Davis did not occur, Garcia's natural next step would have been to face JoJo Diaz Jr, who defeated Fortuna last year. However, with Garcia stating that he will not return to 135, the game has changed for his probable next opponents.
Like Davis, Diaz has no business fighting at 140. Golden Boy doesn't have much more at 140 than they have at 135, so what happens next for Garcia is anyone's guess if he doesn't change his mind about the weight. And, honestly, he may have outgrown making 135, which is understandable; he was always a big lightweight, and he's growing older. Most fighters find it increasingly difficult to make weight year after year.
With opposing platforms in Showtime and DAZN, rival corporations in Golden Boy and Premier Boxing Champions, and an actual personal rivalry between important promotional figures Floyd Mayweather and Oscar De La Hoya, Garcia asking Davis to climb up to 140 makes this bout even more challenging to complete.
Comment below and let us know what you think!!! And be sure to purchase your fighting needs at Hawkeye Fightwear!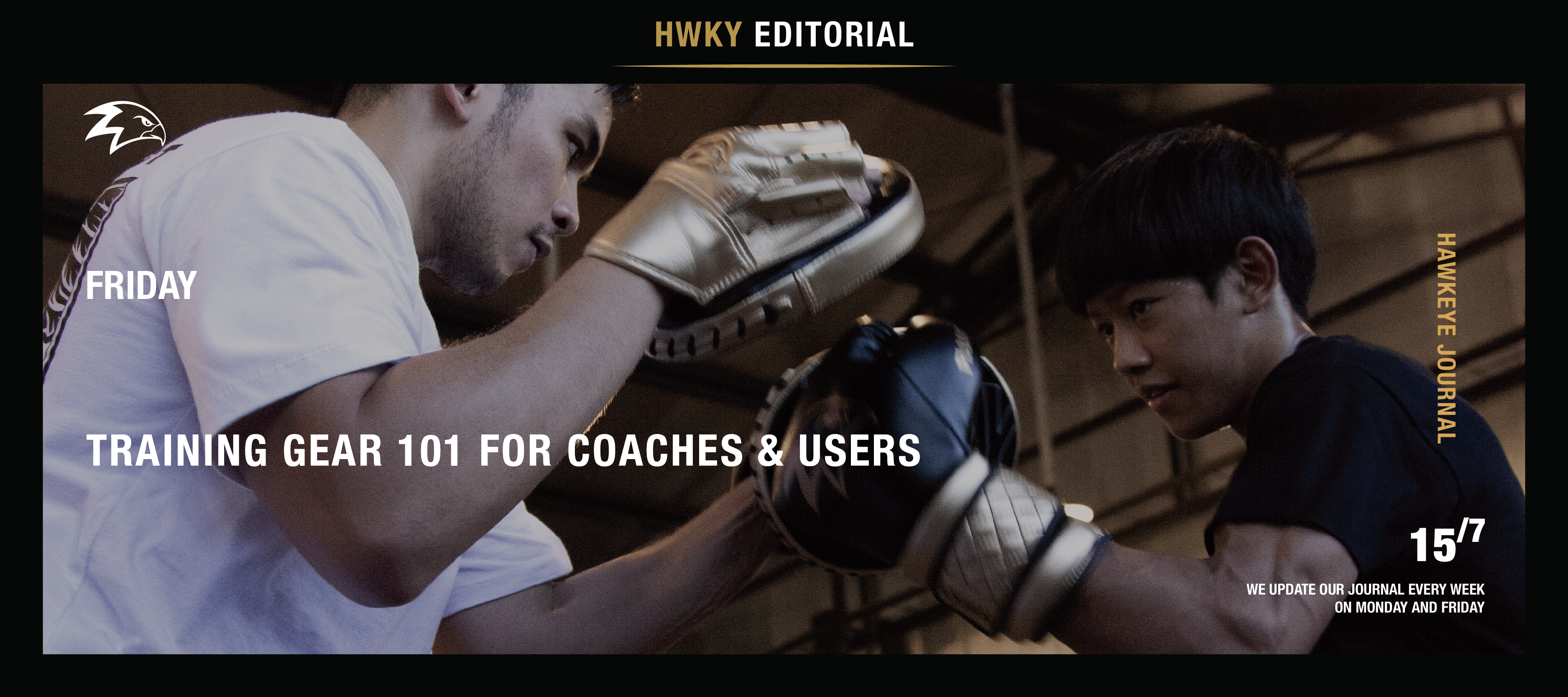 Training Gear 101 For Coaches & Users
Outside of the essential equipment to train in combat sports, such as hand wraps and boxing gloves, some items support training and improving an individual's skills in their craft. There are many ...
Read more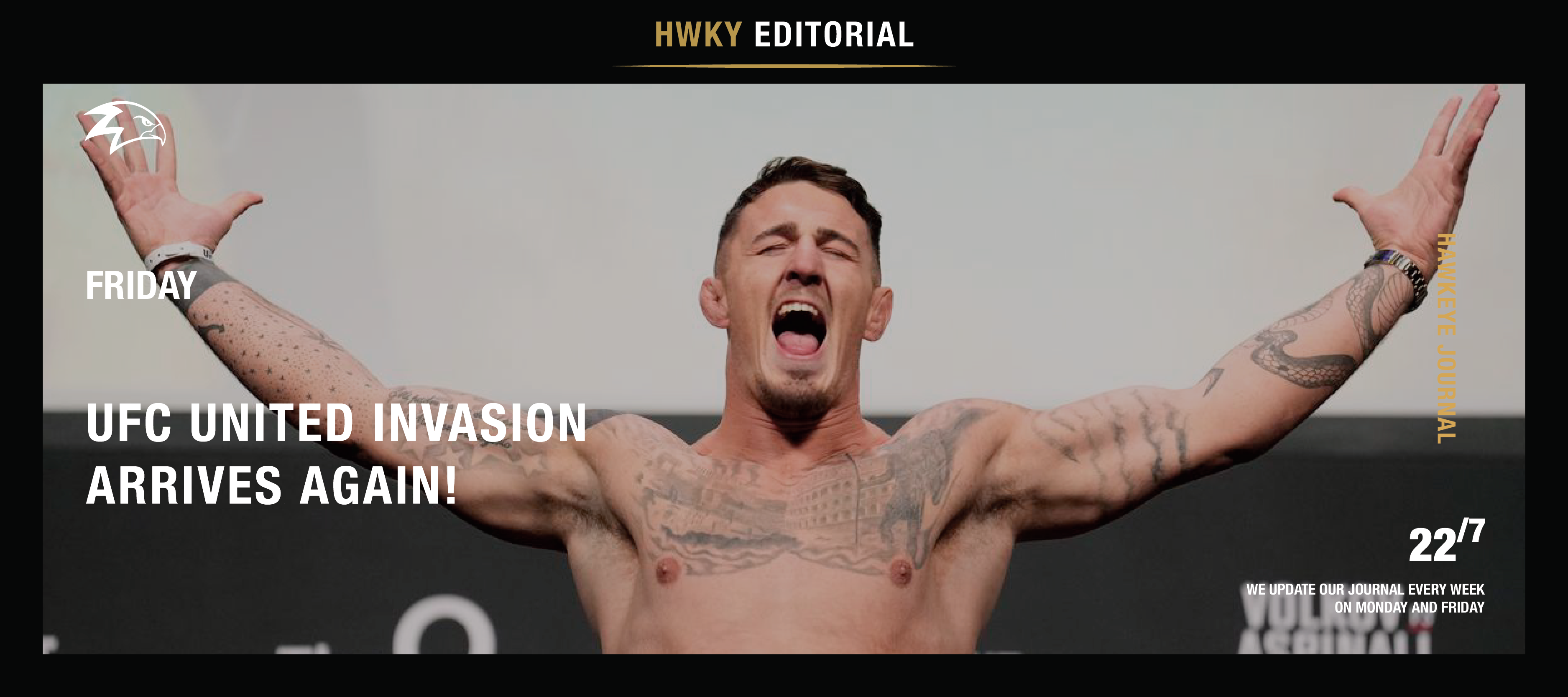 UFC United Invasion Arrives Again!
UFC United Invasion Arrives Again!   As the globe sorted out standards and mandates, the worldwide pandemic kept events to a few select locations. The UFC made its yearly trip across the pond in M...
Read more