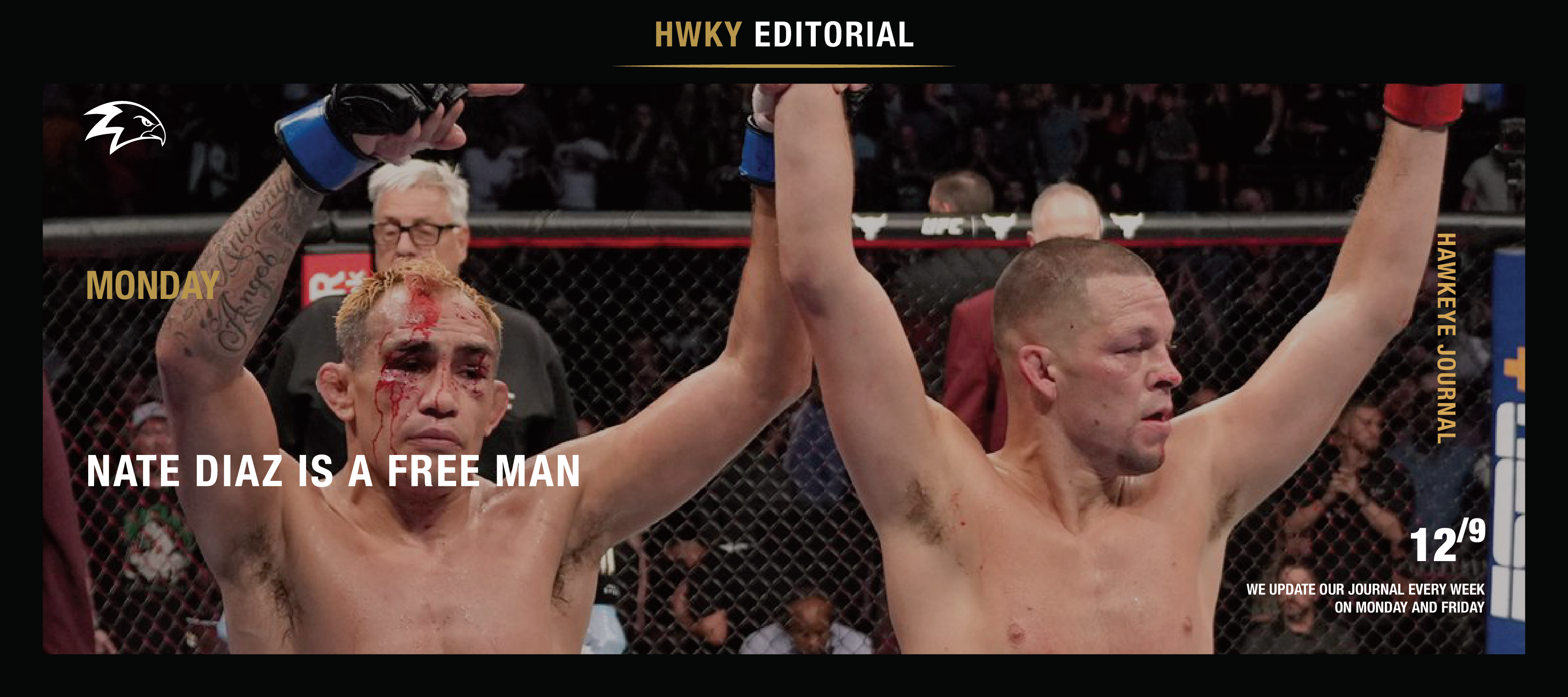 On Saturday, live at the home of the UFC, the T-Mobile Arena, Nate Diaz rounded off a whirlwind week in Las Vegas by completing the final fight on his UFC contract with a sensational fourth-round guillotine choke on Tony Ferguson in the UFC 279 main event. And was later announced that he had won a $50,000 Performance of the Night prize.
Diaz had to focus on Ferguson at the last minute after Khamzat Chimaev failed to make weight. Still, he didn't miss a beat as he displayed his typical toughness and relentless pace in a grueling bout between two true legends. After stinging Ferguson with a flurry of punches, Diaz resisted a takedown attempt by latching on to a guillotine choke, which helped him earn the victory, with the fight ending at 2:52 in the fourth round.
Following the victory, Diaz declared his intention to quit the UFC after 15 years with the organization. He also hoped to return after dealing with some business outside the octagon. 
"All I know it's been a love-hate relationship with me and the UFC the whole time I've been in this organization, but at the end of the day, I love the UFC," Diaz said. "Shout out to Dana White, Lorenzo Fertitta, and Hunter Campbell for giving me the opportunities and the platform for the whole time, for everybody and for myself. 
"I want to get out of the UFC for a minute and show all these UFC fighters how to take over and own up another sport how you're supposed to do it. Cause Conor McGregor didn't know how to do it. None of these other fighters know how to do it. So I'm going to go out there and I'm going take over another profession and become the best at that. Show everybody I'm the best at that and then I'm going to be right the f*** back here to get a motherf****** UFC title. The best title in the world."
Diaz did earn the submission in the fourth round. Still, it wasn't an easy victory since Ferguson gave him everything he could manage until the end.
Ferguson was the one who tried to get off to a fast start, possibly hoping for a quicker tempo after preparing for a three-round battle before the late change in the main event. Diaz took a little longer to get into a groove, but he eventually found a place for his punches on the feet. Diaz finally connected with his biggest blow of the fight midway through the fourth round, snapping off a solid left hand that briefly stunned Ferguson. Then, Diaz raced in with several more blows in succession as Ferguson was forced to look for a takedown to avoid more punishment.
Diaz promptly seized the guillotine choke and settled into the position off his back, forcing Ferguson to tap out as he realized there was no way out. Following the battle, Diaz paid tribute to Ferguson while taking a crack at Chimaev, who came in grossly overweight on Friday. "I was like this is such a b**** ass rookie," Diaz said. "I ain't worried about no b**** ass rookie. I had one fight left. I told them after not letting me have fights forever, I was like, give me anybody you got. At least I got a worthy O.G. representative of mixed martial arts to do it on."
Ferguson fell to 0-5 in his last five fights after the UFC 279 main event, yet he didn't seem dissatisfied with his performance, just the outcome.
"This s*** was wild," Ferguson said. "It was an honor to come in here and fight for you fans. No bulls***, that was fun. Absolutely two legends in the sport. A super fight is what you guys wanted, that's what you guys got. You got four rounds of f****** carnage. I'm f****** back. I've got to fix some mistakes and I love my crew."
Meanwhile, in the co-main event, Khamzat Chimaev ripped through Kevin Holland after rearranging the top of the UFC 279. He didn't care what the T-Mobile Arena audience thought of him.
Chimaev made Holland submit in less than three minutes, cinching a D'Arce choke that caused a stoppage at the 2:13 mark of the first frame.
It was an outstanding performance by any standard. However, the events leading up to it left a terrible taste in the mouths of the audience, who booed Chimaev from start to finish as the Chechen star displayed no contrition for his actions. "What now? Say something?" Chimaev said in defiance while the Las Vegas crowd showered him with boos.
"I'm the most dangerous guy here. I'm coming for everyone. I kill everyone. I'm going to go through everybody. Nobody can stop me. If I die, I'll die in the cage. I never leave the cage. It's my home.
There you go, Fighters! The fight results for UFC 279 this week. Remember to consistently train and purchase your training needs here at Hawkeye Fightwear.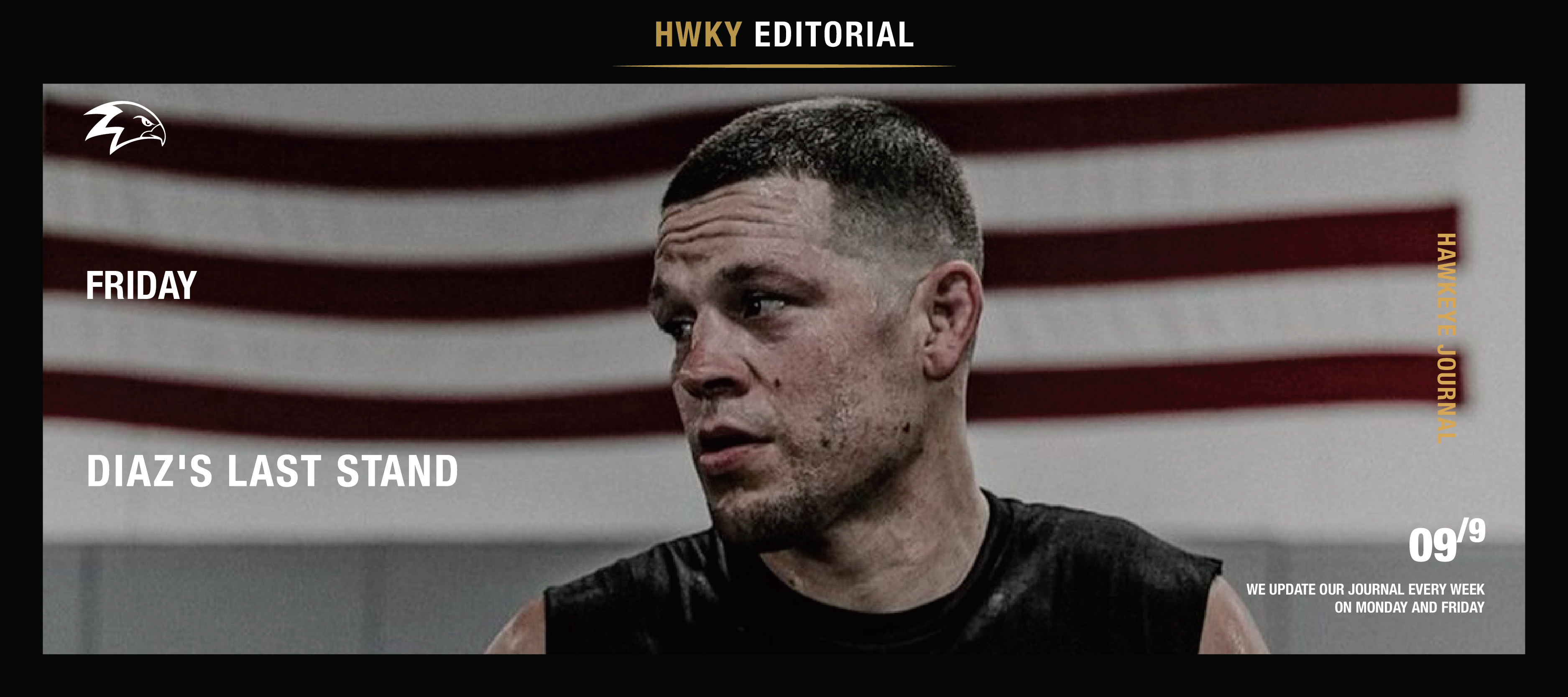 Regarding the UFC, the September schedule is jam-packed with crucial matches for various divisions. What happened last weekend and what occurred this weekend, and the following will undeniably imp...
Read more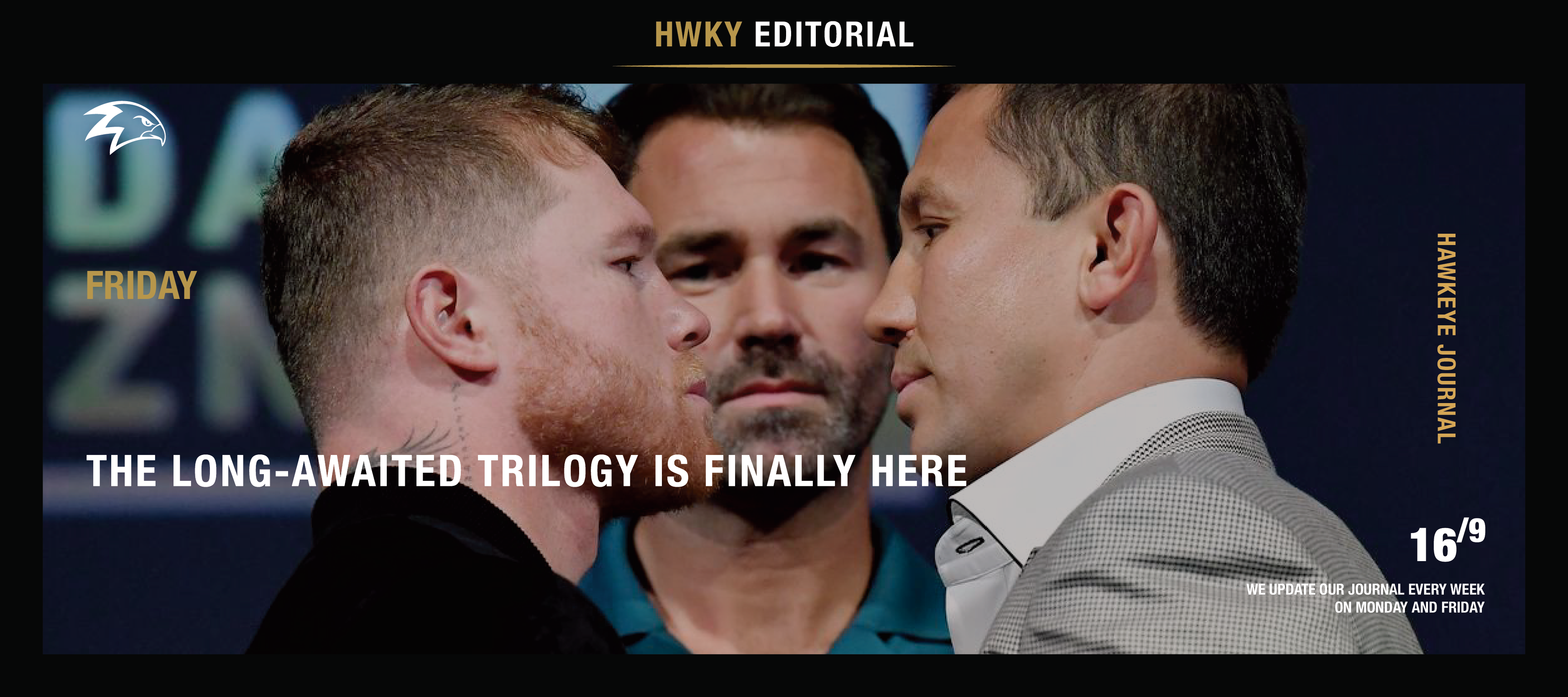 The Long-Awaited Trilogy Is Finally Here
This week the boxing world is gearing up to see the long-anticipated trilogy bout between Saul "Canelo" Alvarez and Gennady "GGG" Golovkin at the T-Mobile arena in Las Vegas, Nevada! This is your ...
Read more