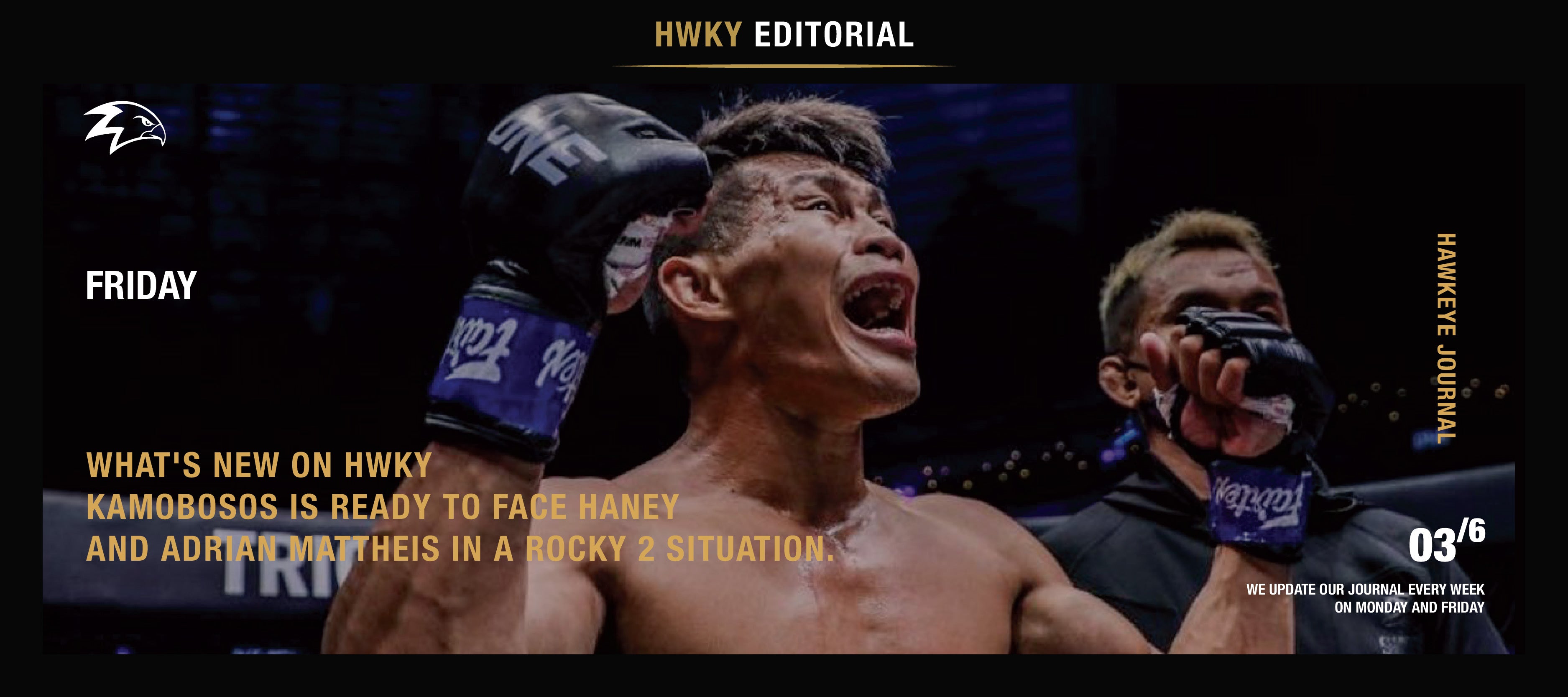 Kamobosos is ready to face Haney and Adrian Mattheis in a Rocky 2 situation.
What's New On HWKY
Kamobosos is ready to face Haney and Adrian Mattheis in a Rocky 2 situation.
This week will highlight only two fights as we take a break from the world of the UFC. Later this evening, Strawweight sensation "The Papua Badboy" Adrian Mattheis is facing Alex Silva in a rematch against Evolve MMA, and former champion Alex Silva, Adrian Mattheis won the first encounter with the Brazillian with a knockout victory that ended in controversy as Silva stood back up after the finish.
Silva protested and demanded a rematch which the CEO of One Championship, Chatri Sityodtong agreed. It will be a tough challenge for the Indonesian once more as Silva will be more focused and determined coming in this rematch. In the first encounter, Silva took lightly on Mattheis and played with him in the ground and at the top, not forgetting that Silva also took a straight that sent him going down in the first round.
The key to victory for this match for Mattheis is that he must ensure that he will not be taken down on the ground, as Silva will look to secure a ground position early. Mattheis must also land another stunning knockdown to ensure that the former champ will be mentally and physically drained in the fight. Finally, he must set up the punch and not throw a wild lucky bomb this time.
Our Prediction: Alex Silva Wins by Submission RD.1
And now, on to the world of professional boxing, Kambosos vs. Haney will be a better fight for anyone willing to chip in their stake in it.
Kambosos shocked the boxing world when he dropped Lopez, got fallen later in the fight, yet still walked out of the arena with the IBF, WBA (super), and WBO belts. His confidence is at an all-time high heading into his turf.
Quoted from DAZN, "The odds are stacked against Haney going into the fight of his life. Haney's father, Bill, and trainer Ben Davison could not travel to Australia due to different visa issues. In addition, former IBF lightweight champion, training partner, and past Kambosos opponent Mickey Bey was not part of the fight camp because he was preparing for a fight against Tevin Farmer. However, none of that has bothered Haney as he's kept focused and locked in on the ultimate prize that awaits him if "The Dream" gets past Kambosos.
Kambosos will come out and attempt to do what he did to Lopez, putting on constant pressure and making Haney fight off his back foot. Haney is a much better boxer than Lopez and is the best pure pugilist in the division. 
Haney will be more intelligent than Lopez was and negate Kambosos by moving and countering whatever comes his way. His boxing IQ is superb, and his speed is vastly underrated". 
Our Prediction: Devin Haney to win by KO
There you go, Fighters! Our prediction for the upcoming fight for this week. Remember to consistently train and purchase all of your training needs here at Hawkeye Fightwear.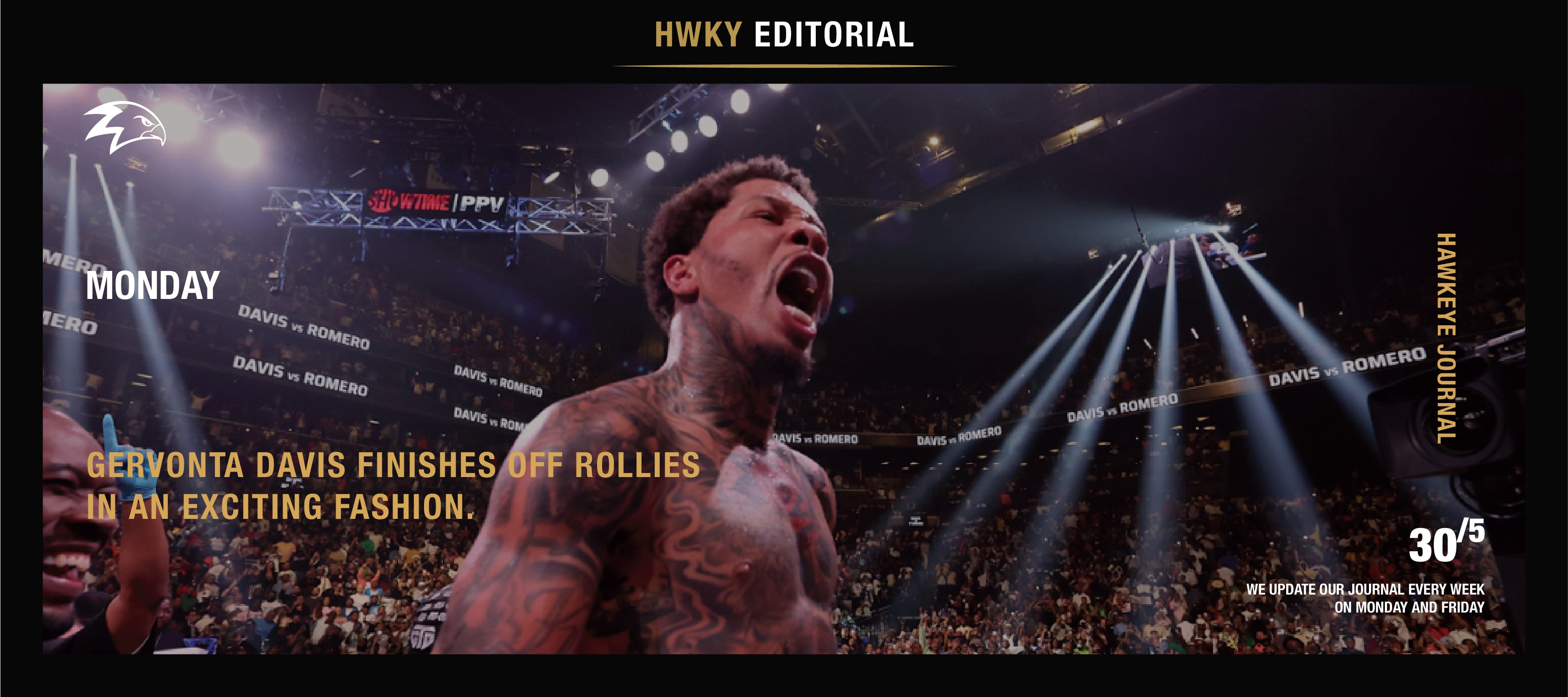 Daven Haney becomes Undisputed.
Daven Haney becomes Undisputed. Devin Haney became the undisputed lightweight champion Sunday afternoon at Marvel Stadium in Melbourne, Australia, with a unanimous decision victory over George Kamb...
Read more