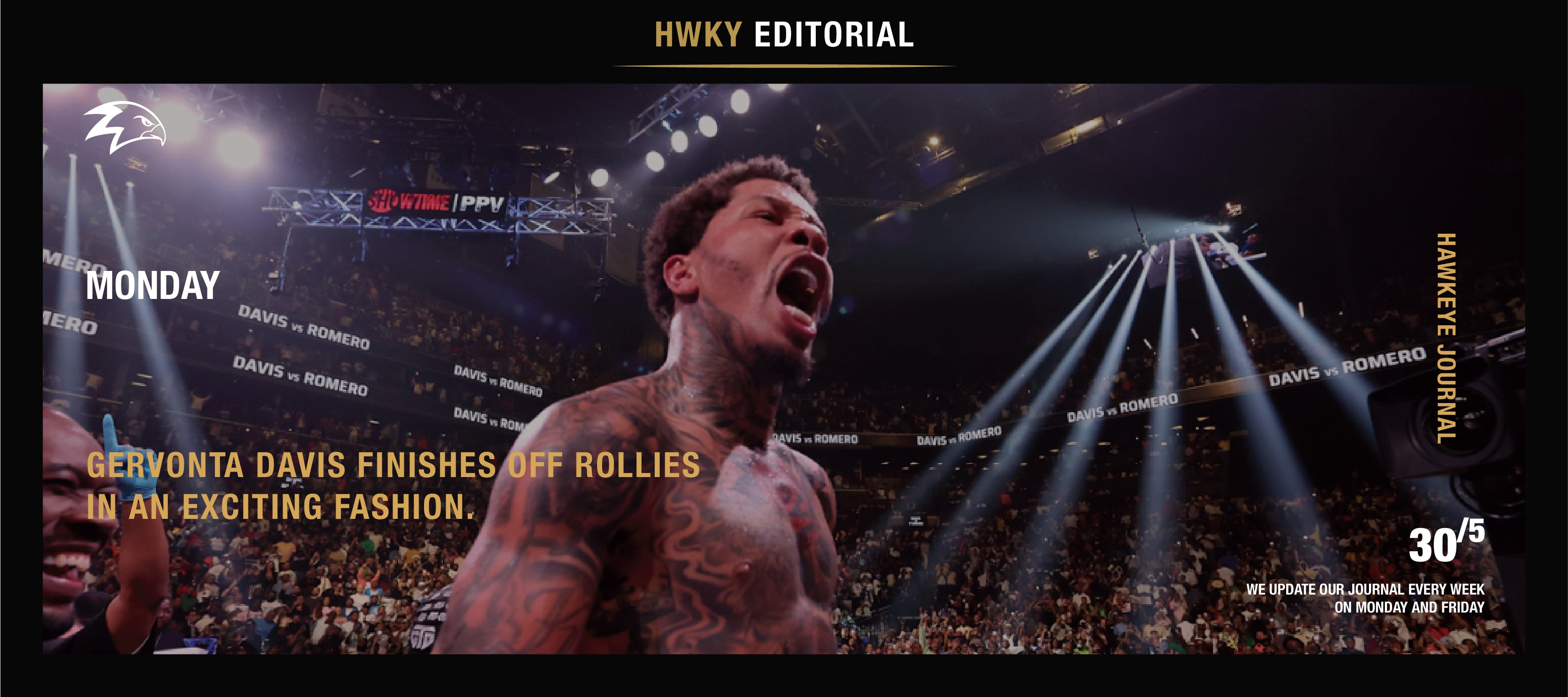 Gervonta Davis Finishes Off Rollies In An Exciting Fashion.
Gervonta Davis Finishes Off Rollies In An Exciting Fashion.
On Saturday inside the Barclay's Center in Brooklyn, New York, Gervonta "Tank" Davis continues his dominant career as he finishes off Rolando Romero in the 6th round to earn a knockout victory.
The sold-out arena was ready to see the two bitter rivals go at it inside the squared circle to settle on who was the better man finally. Davis wasn't letting his hands go in the early rounds, and Rolando Romero took advantage. He preyed on Davis and even forced him to hold on at times after connecting with a couple of shots.
But as he always does, Davis found a way with his devastating left hand, a counter shot that sent Romero crashing face-first on the rope. "Rollies" beat the count on unsteady legs, and the referee stopped the bout, giving Davis yet another brutal TKO victory.
The end came with 21 seconds remaining in Round 6 before 18,970 at a sold-out Barclays Center, allowing Davis to retain his WBA "regular" lightweight title and perhaps move on to a high-stakes showdown with Ryan Garcia or Devin Haney. "He was strong for sure, but it was a couple of shots that I was getting warmed up, and he caught me, and I was like, 'I can't sit with him just yet,'" said Davis in the post-fight victory.
"I know when to take it to my opponents and when to chill out. There was someone in the crowd ... and they were telling me to press forward, and I was like, 'Not yet, I got to loosen him up a little more.'" While after suffering the TKO defeat, Romero immediately requested a rematch against the undefeated champion. "I won all six rounds. I won every moment of that fight. I exposed him, and we need to run that shit back."
The takeaway of the fight between Davis and Romero is that Davis showed that he had become a much more mature fighter, as he does not only throws power shots, but now he is more calculated and aware of the opponent that is in front of him, a mixture between technicality and power in, we will see a better and more dangerous "Tank" when the inevitable fight between him and Ryan Garcia, or a fight between Davis and Haney, as the fight against Romero marks the final contracted fight in his deal with Mayweather promotions.
What do you think about the fight? Who do you think "Tank" will fight next?? Comment below and let us know!!