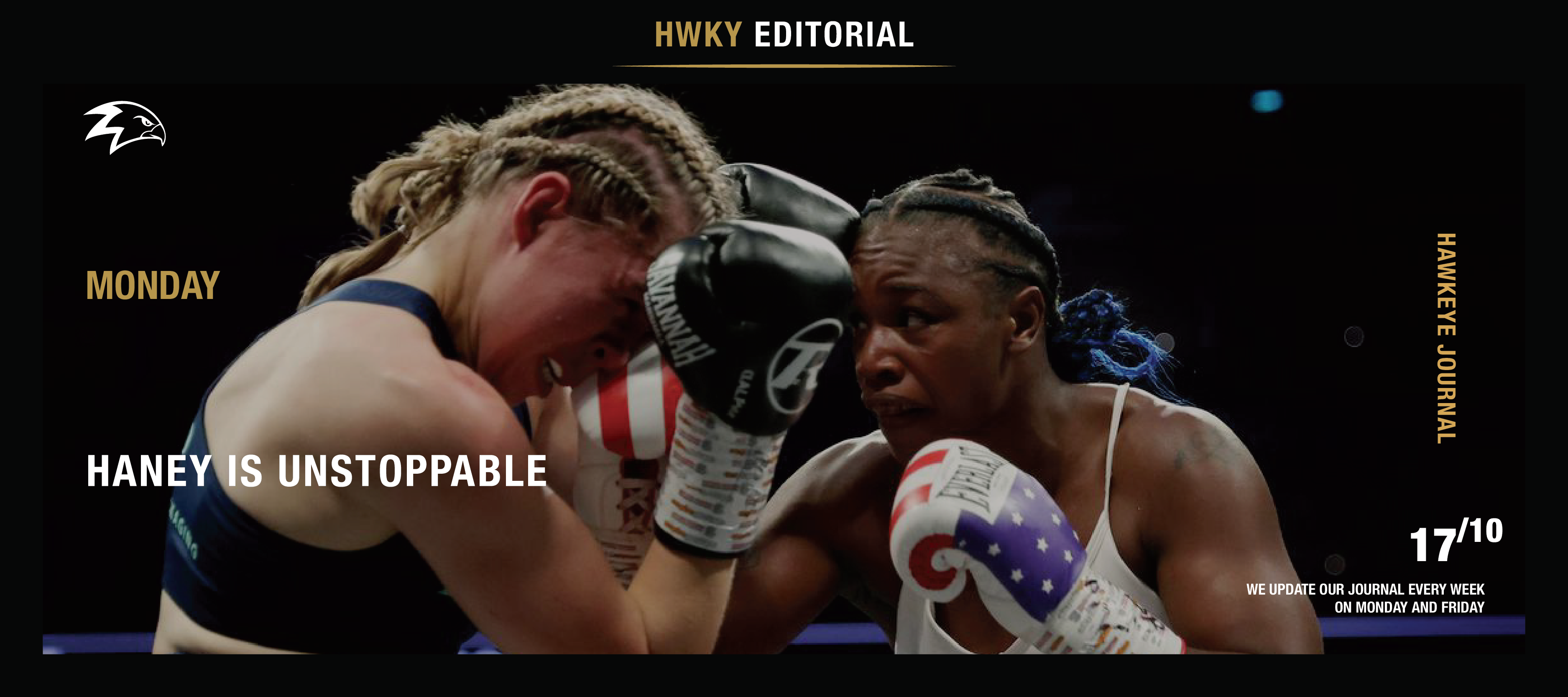 Devin Haney continued where he left off in the rematch with a second unanimous-decision victory over George Kambosos Jr. on Sunday afternoon in Melbourne, Australia, to maintain the undisputed lightweight belt. The scores were 119-109, 118-110, and 118-110, respectively.
Haney (29-0, 15 KOs), 23, of San Francisco, demolished Kambosos in their debut fight, even though two of the scorecards appeared to be closer than they should have been (the judges had it 116-112, 118-110 and 116-112). In the rematch, he was more dominant.
"I knew he was looking for the jab, so I wanted to show other tools in the arsenal," Haney said after the fight. " ... The right hand won me the fight tonight."
Wilder Is A Force Of Nature
Few things on Earth are more lethal than Deontay Wilder's right hand. The former heavyweight champion returned to the ring with a tremendous blow that knocked out Robert Helenius in the first round of their fight Saturday night at Brooklyn's Barclays Center.
Wilder (43-2-1, 42 KOs), 36, of Tuscaloosa, Alabama, was making his first ring appearance since losing to Tyson Fury last October. It was Wilder's 42nd knockout in 43 fights.
Helenius (31-4, 20 KOs), 38, of Stockholm, had won three straight fights before being defeated by Wilder.
In Round 9, Caleb Plant defeats Anthony Dirrell.
Even with an incredible one-punch knockout, the bout between Caleb Plant and Anthony Dirrell was unpleasant from start to end.
Plant ended Dirrell's fight in the ninth round with a devastating left hook that gravely injured Dirrell. Plant then imitated digging Dirrell's grave in the ring, which referee Harvey Dock tried to halt while ringside doctors promptly attended for Dirrell.
Plant (22-1, 12 KOs) and Dirrell were throwing power punches in the first round, indicating that the heated exchanges in the buildup weren't simply about selling a pay-per-view card. In the third and fourth rounds, both boxers were more apprehensive of each other. Plant was unquestionably the faster fighter. But he was hesitant to let Dirrell go hunting for opportunities to throw a counter shot.
The spectators inside Brooklyn's Barclays Center grew impatient in the seventh round, booing loudly as both men circled one other. Both boxers appeared to be at a loss to attack the other. Instead, it resulted in many clinches and roughhousing, which kept Dock occupied. After the seventh round, plant's trainer, Stephen Edwards, instructed him to ignore the audience, which wanted to see more from both men.
David Benavidez is the true winner of this bout. If Benavidez wants to fight the winner, he should like his chances based on what he saw on Saturday night.
Women's Boxing Is Ready To Take Over The World
Claressa Shields stood inside the ring in London's O2 Arena on Saturday night, her eyes glancing around at the British audience that had just witnessed her prove why she is the best women's fighter of all time. She became emotional.
Everything that had happened, both in and out of the ring, could have been hitting her at the time. But, the magnitude of what she had helped bring to fruition. Shields has been the face of women's boxing in the United States for years, really since she was an amateur. Whether one likes or dislikes her, she and Katie Taylor have been the standard bearers for women in the sport for the last half-decade – Taylor in Europe and Shields in America.
Shields and her opponent, Savannah Marshall, may have taken their sport to a new level on Saturday night in front of a sellout audience. "It's not just a special moment for me," Shields said. "It's a special moment for women's boxing."
Women's boxing landed on the grandest platform for the second time this year, outperforming the expectations of a highly anticipated fight. Shields and Marshall accomplished for boxing what Taylor and Amanda Serrano did for it in New York's Madison Square Garden in April, a hyped battle that exceeded even the loftiest of expectations.
The main event between Shields and Marshall, which Shields won by unanimous decision to become the undisputed middleweight champion for the second time in her career, got off to a fast start. For the majority of the two-minute rounds, punches came from all directions. It didn't stop for the entire 20-minute period of action.
"It's absolutely amazing that two women have sold out the O2. It's unbelievable." Savannah Marshall said in the post-fight interview.
There you go, Fighters! Our fight result for this week. Remember to consistently train and purchase your training needs here at Hawkeye Fightwear.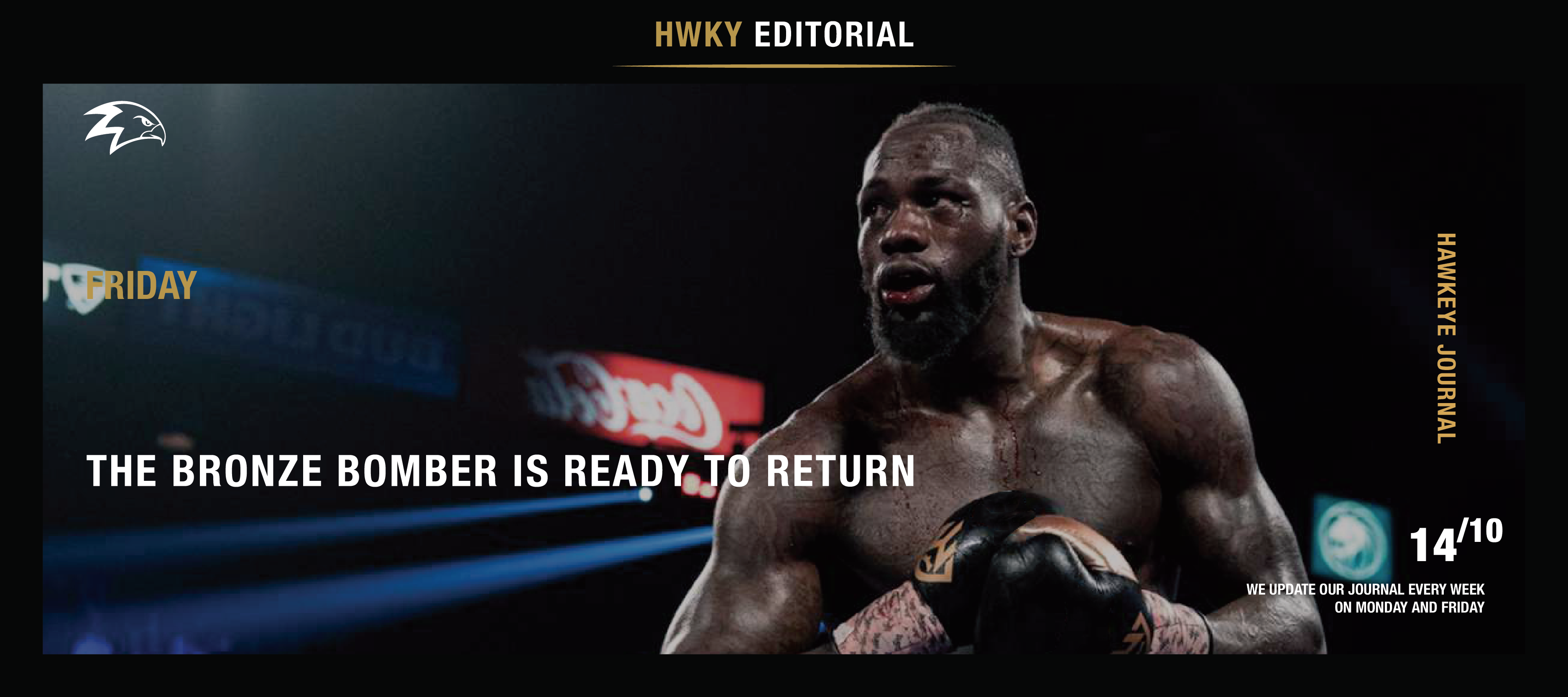 The Bronze Bomber Is Ready To Return
Deontay Wilder returns to the ring 377 days after his trilogy with Fury. The fighters knocked each other out five times in the third battle, three by Fury and two by Wilder. But Fury got the 11th-...
Read more