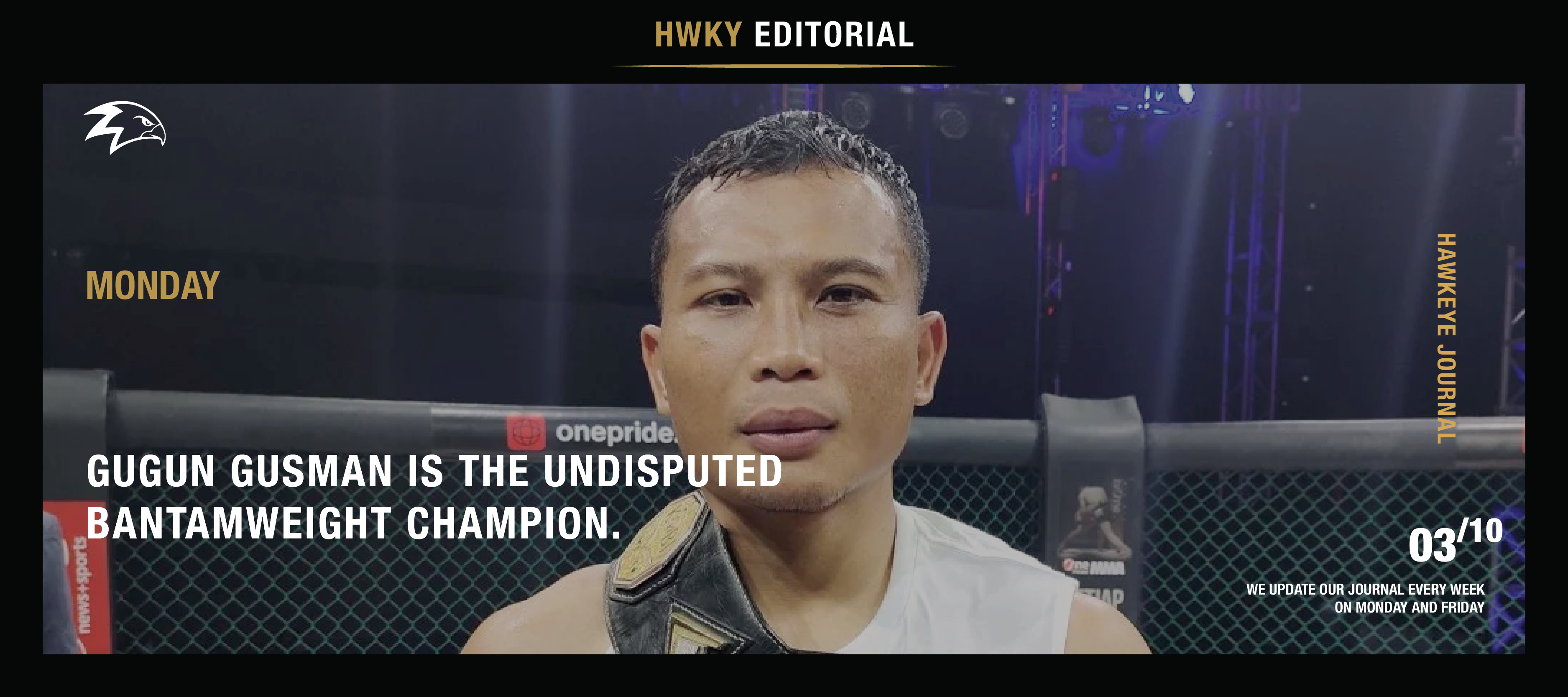 Gugun Gusman Is The Undisputed Bantamweight Champion.
Last Saturday, live at the packed Tennis Indoor Senayan, Gugun Gusman fought a 5-round battle against Interim champion Mario Satya Wirawan to receive the undisputed bantamweight title and stamped his legacy to become the most dominant bantamweight champion in One Pride MMA.
The bout was a dominant performance by the reigning champion as he threw blitzes, pressure, and aggression in the whole 5 rounds of the fight. While Wirawan proved that he could handle a 5 round fight, his power was outmatched by the power of the current reigning champion. Gusman threw multiple hip throws when Wirawan was in the clinch position in every round and successfully executed the move well, even though Wirawan ended up getting back up a few times in the whole bout.
Wirawan found success in the 2nd round when Gusman was trying to execute the hip throw technique when Wirawan countered with a back take straight to a rear naked choke, but it proved unsuccessful as Gusman escaped and clawed his way through until the final round. After that, it was domination from Gugun all the way through. After pressuring Wirawan and pinning him to the cage, Wirawan landed a couple of strikes to the head of Gusman and multiple kick setups that failed to subdue the unrelenting champion.
In the post-fight interview, Gusman was praised by One Pride president Ardi Bakrie for his tenacity and thanked the fans that came to the event to see him fight. What's next for Gugun is probably a fight against Brian Lawitan, while Wirawan needs to earn another shot at the bantamweight strap by facing two opponents: Nicolas Brandon and Brian Lawitan, to receive another title shot in the division.
Another marquee bout on the card was current featherweight champion Angga facing off against Xie Bin in a special international fight that was a one-sided beat down from the former One Championship athlete. Angga was outclassed, outmatched, and out-skilled against "The Stalker" and finally received a TKO loss against Bin.
Angga looked stiff and panicked, while Bin was relaxed and acting like it was just another day in the gym sparring with his teammates. This was a horrible match-up for the champion, especially after losing the same way in the Road To UFC tournament. Bin pressured Angga with low kicks and countered every punch from Angga, finally knocking him down with a counter hook and right cross to advance to the ground and pound and secure his victory at the 03:48 minute of round number 1.
Last Saturday, we found out who was the reigning bantamweight champion and received an international fight that, to be honest, was truly bizarre and unnecessary for both fighters. So maybe something is cooking in One Pride's matchmaking plan for 023?? Who knows, time will tell.
There you go, Fighters! Our fight result for this week. Remember to consistently train and purchase your training needs here at Hawkeye Fightwear.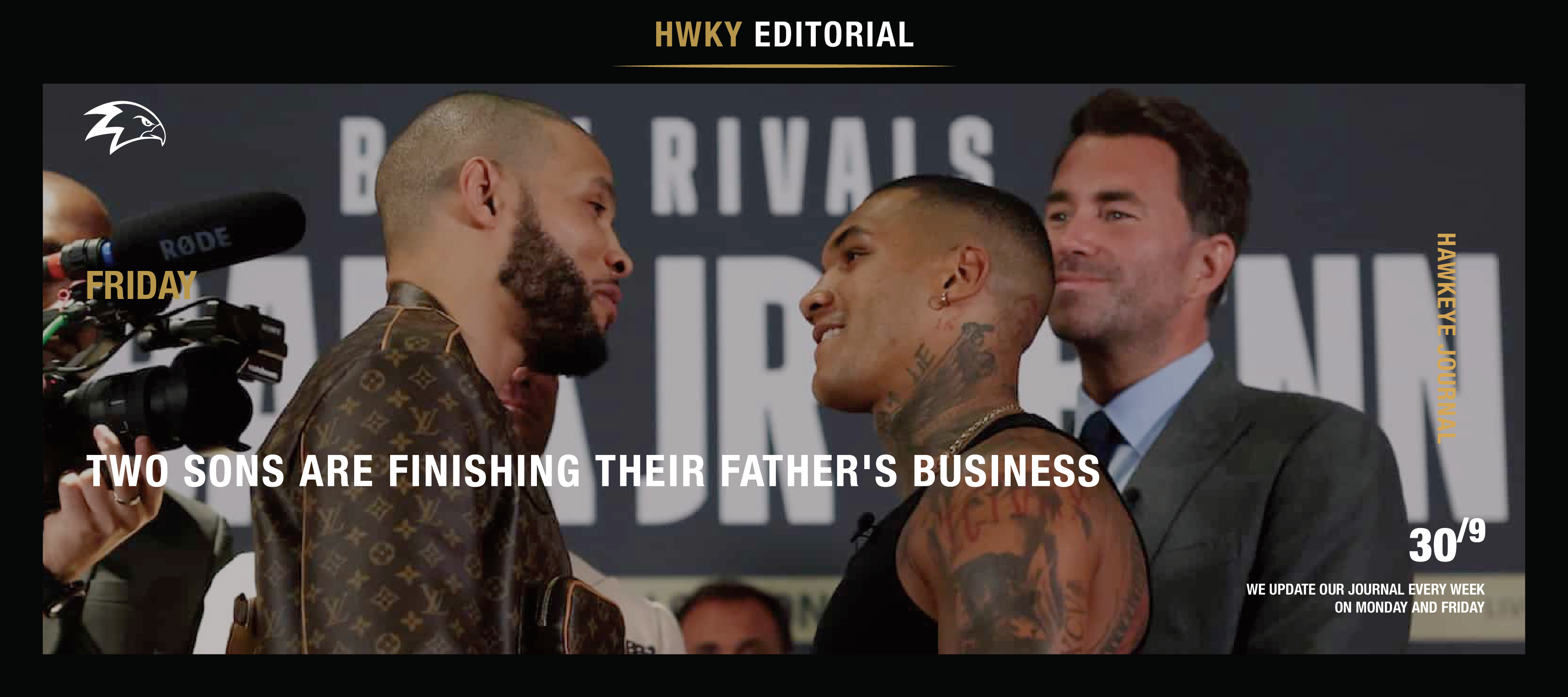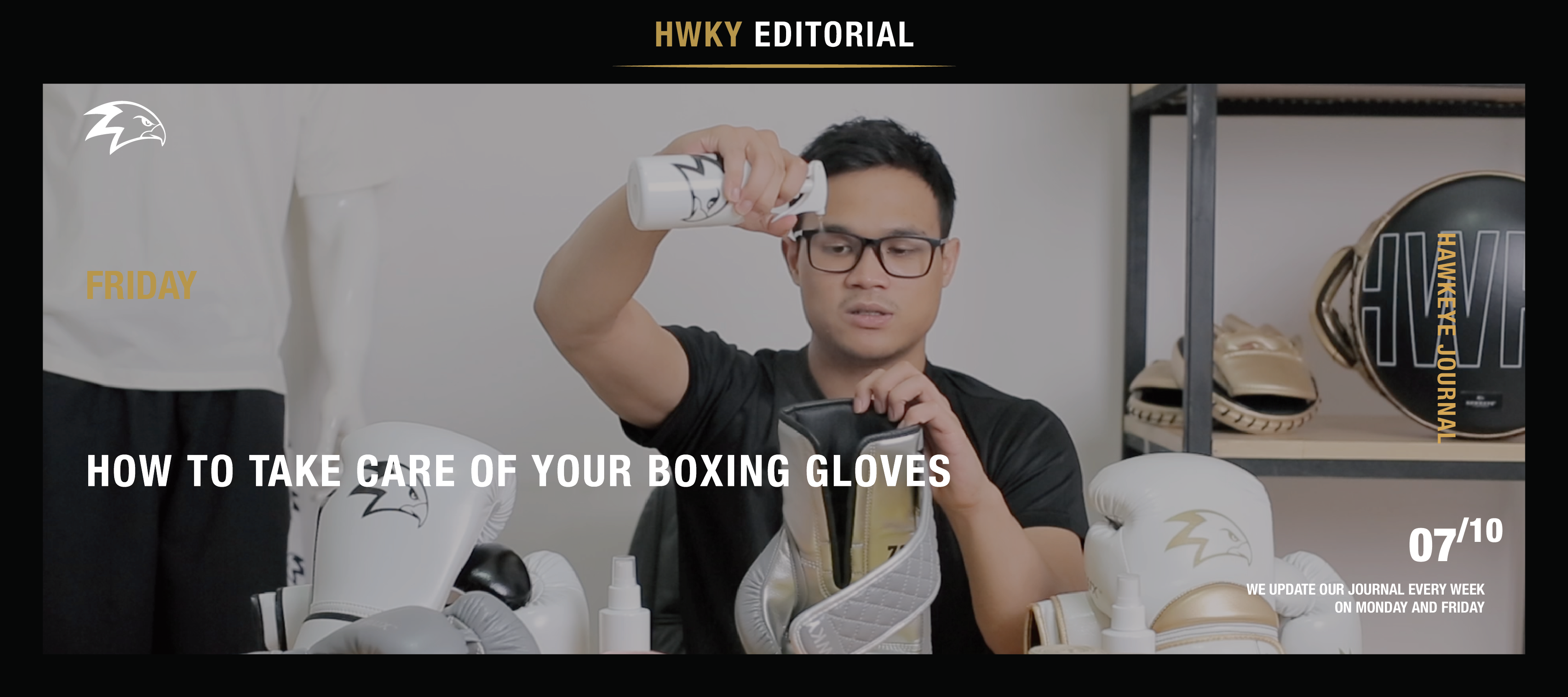 How To Take Care Of Your Boxing Gloves
You don't want your boxing gloves to smell like garbage, and that's the truth. So we'll go over a few steps you can take to ensure your gloves are always clean and fresh and to avoid any potential...
Read more