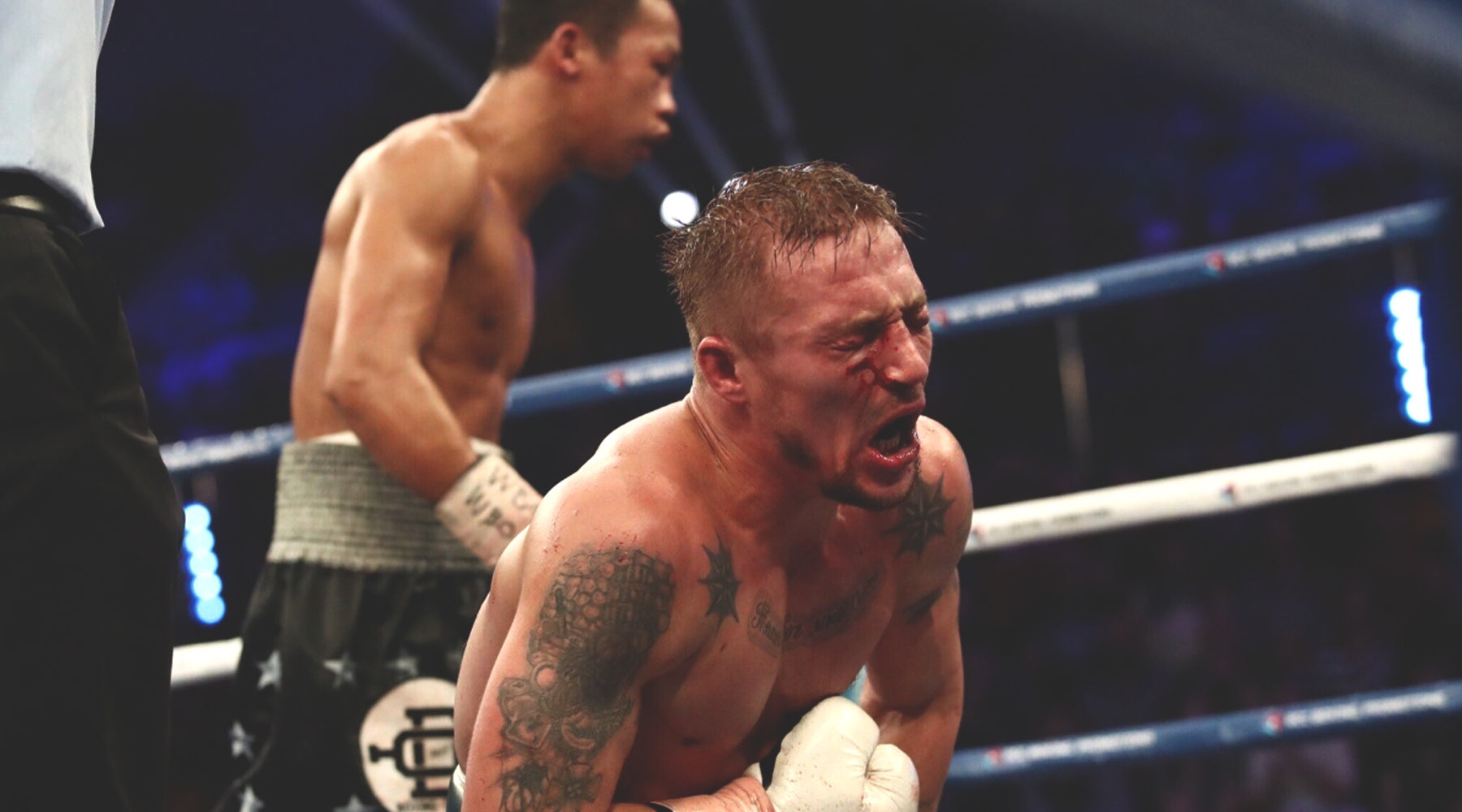 DIVS Ekaterinburg Was Shocked by Daud Yordan
Daud Cino Yordan score on popularizing Indonesia in Europe. Sunday (22/4/2018) Daud Yordan won the match with a knockout in the 8th round against previously the unbeaten Russian boxer, Pavel Malikov. Daud Yordan silenced the crowds in DIVS, Ekaterinburg, Russia, who were mostly Malikov supporters and made the audience amazed when Malikov was sprawled out and could not stand up again after Daud hooked the right-handed of Malikov's left rib.
Daud enters the ring with the accompaniment of Indonesia anthem which makes the supporters of Daud who lived directly there and had a chilling effected to Indonesian with the accompaniment of the song, the way Daud entered the ring with high confidence and because he returned again to the ring since March 2017 ago. From this fight, Daud competes for the winner's WBO Intercontinental and WBA Asia Lightweight titles. This fight can improve Daud's ranking in the WBA, which currently ranks 2nd in the World Boxing Association (WBA) standings after a win over Pavel Malikov.
Since the second round, boxers hit each other and both of them seems aggressive in the assault. Daud lays emphasis and do the defense very well, which makes Malikov frustrating enough in this match. When at the sixth round Pavel Malikov seems very frustrating until dropping Daud by screw up Daud Yordan's feet, immediately the referee given a reprimand and reduction points. In the eighth is a peak at the competition with the rest of the time 01:20 Daud gives a strong combo blows to Malikov's left rib and his right jaw that makes Malikov sprawled in pain and he doesn't wake up again until tenth seconds.
For those who missed the match last night, here is the full match Pavel Malikov (RUS) vs Daud Yordan (INA), enjoy the fight!