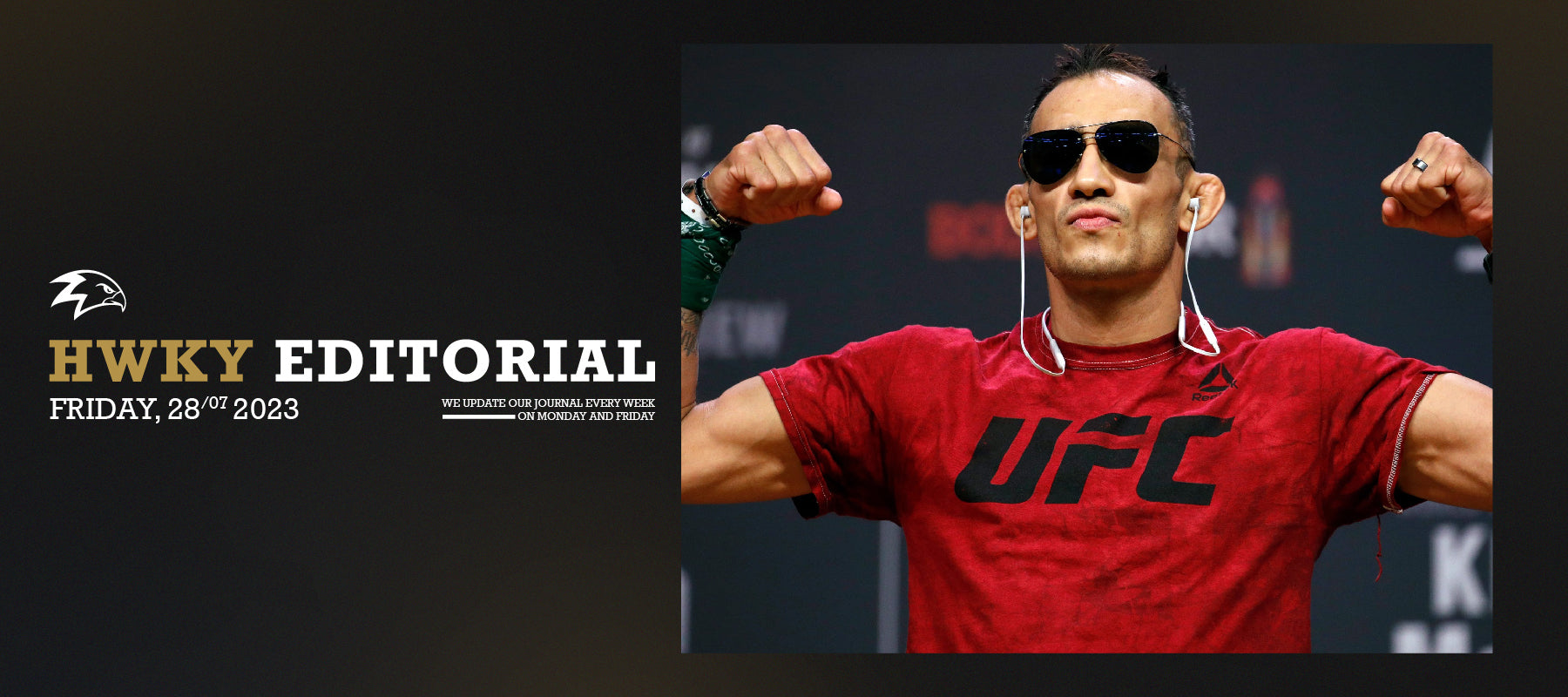 Tony Ferguson: The Unique Maverick of the UFC
In mixed martial arts (MMA), some fighters leave an indelible mark on the sport, and Tony "El Cucuy" Ferguson is undoubtedly one of them. Ferguson has become a true maverick in the Ultimate Fighting Championship (UFC) with his unorthodox fighting style and signature moves. "El Cucuy" will return this week in UFC 291, facing off against Bobby Green. Let's dive deep into what makes Tony Ferguson a unique attraction and legend in the UFC world.
Tony Ferguson's fighting style can be best described as unorthodox, unpredictable, and relentless. He has developed a unique blend of techniques derived from various disciplines, making him a formidable force in the octagon. Known for his unyielding stamina and durability, Ferguson pushes the pace throughout the fight, putting immense pressure on his opponents, from flashy spinning back fists and elbows to devastating front kicks and knee strikes. His striking is marked by creativity and the ability to strike from various angles, catching opponents off-guard.
He is known for circling and constantly changing angles, making it difficult for opponents to get a read on his movements. His lateral movement allows him to avoid strikes and set up counterattacks effectively.
Beyond his striking and footwork prowess, Ferguson is also a master on the ground. He boasts a strong background in wrestling and Brazilian Jiu-Jitsu, making him highly dangerous in grappling exchanges. His submission skills have earned him several impressive victories, adding another layer of complexity to his overall game.
One of Ferguson's signature moves is his patented D'Arce choke. He has used this submission technique to secure notable victories in the UFC. The D'Arce choke involves trapping an opponent's neck with one arm while securing their arm with the other, creating a tight choking hold that forces them to submit or lose consciousness. After winning, Ferguson has a unique celebration called the "Darce Sightings" dance. This dance, characterized by quick and playful movements, has become synonymous with his victories and adds to his eccentric persona.
Tony Ferguson is known for his effectiveness in the guard position, unleashing vicious elbows from the bottom. Even when taken down, he remains dangerous and uses these elbow strikes to create openings or threaten with submissions.
Tony Ferguson's presence in the UFC has been nothing short of electrifying. His unconventional fighting style, relentless pace, and signature moves have made him a fan favorite and a highly respected contender in the lightweight division. Despite facing setbacks in his career, his unyielding spirit and unique approach continue to captivate audiences and inspire fellow fighters. As the sport of MMA evolves, Tony Ferguson's legacy will remain, forever etched in the history of the UFC as the one-of-a-kind maverick, "El Cucuy."