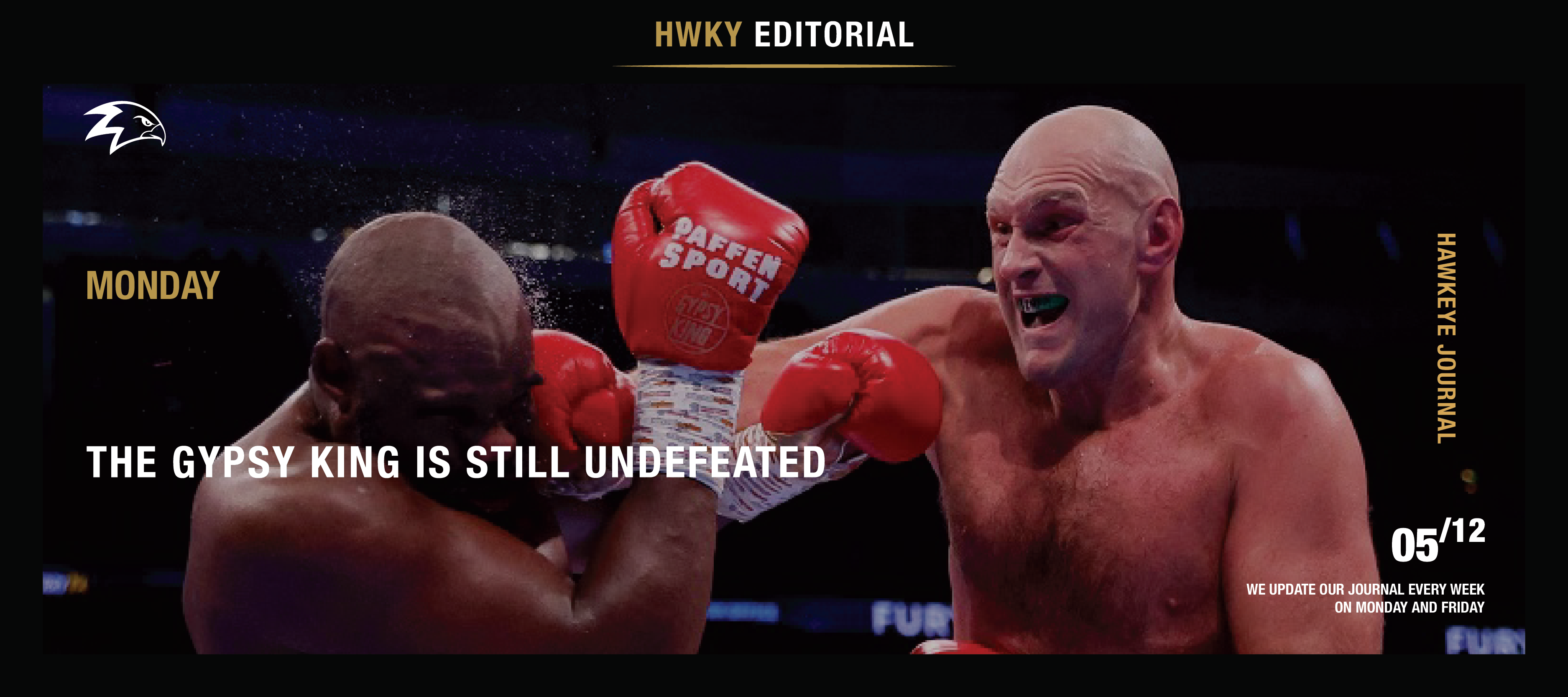 The Gypsy King Is Still Undefeated
In a lopsided encounter in the English capital, Tyson Fury prevailed in what may be an under-promoted event for the lineal heavyweight champion.
On Saturday night, Tyson Fury successfully defended his WBC heavyweight championship after referee Victor Loughlin halted his fight with Derek Chisora.
It was no surprise that Fury was the clear favorite entering this trilogy match, which was evident immediately. At the Tottenham Hotspur Stadium, Chisora came out swinging, but this only lasted a few moments as Fury used his superior range and boxing skills to destroy any threat that 'Del Boy' posed. Fury landed multiple rights and left uppercuts in the opening round, and this was a pattern that continued throughout the entire fight. In the third round, Chisora was rocked by a right hand from Fury, but he nevertheless managed to continue to accept the punishment, making the match hard to watch. After round seven, Chisora was hurt by Fury's vicious attack as he slouched to his stool, his right eye slowly closing from the impact of Fury's left hand and his mouth cut. At the conclusion of round nine, the referee advised trainer Don Charles that Chisora should be pulled out of the fight. However, Charles believed that Chisora was fine to carry on.
Loughlin maintained a tight eye on Chisora when they squared off in the middle of the tenth round, and with only nine seconds left in the round, he stopped what had been a savage beating. This was definitely a tune-up fight before Oleksandr Usyk, who was ringside, and a potential undisputed heavyweight title fight early the following year. The two did square off after the fight, which enthralled the 60,000-person crowd.
But it's unquestionably an indication that it's time to put the gloves away when it comes to Chisora. After taking Fury's onslaught, the 38-year-old will undoubtedly realise that he is no longer able to compete at the top level of heavyweight. As Fury and Usyk's camps attempt to secure an undisputed showdown for 2023, attention now shifts to the negotiating table. However, as is always the case in this crazy sport of boxing, nothing goes quite according to plan.
While in Orlando, "Wonderboy" Stephen Thompson triumphs in his peak form defeating Kevin "Trailblazer" Holland in an outstanding striking match. On Saturday, Thompson (17-6-1) defeated Kevin Holland (23-9) via TKO to score one of his biggest victories to date. As Holland was obviously suffering from a right-hand injury, head coach Bob Perez stopped the bout between the fourth and fifth rounds. The welterweight match served as the main event of UFC Fight Night at Amway Center.
The first two rounds of the 170-pound fight featured back-and-forth action, but Thompson began to assert himself in the third and fourth. In the first round, Holland struck Thompson hard with his right hand, and he also had some success in the clinch with his elbows and punches. But as the fight went on, Thompson's longer blows proved more potent.
There you go, Fighters! Fight results for a few fights for this week. Remember to consistently train and purchase your training needs here at Hawkeye Fightwear!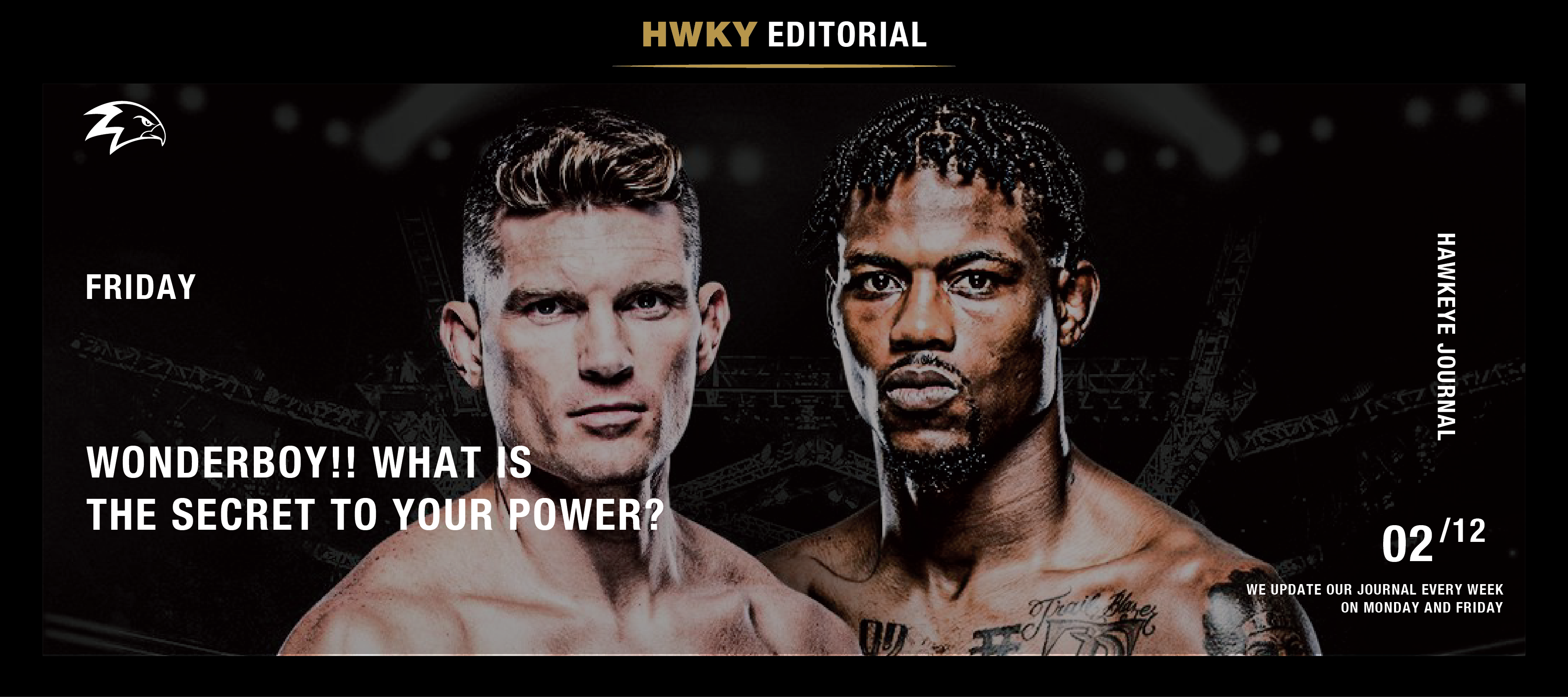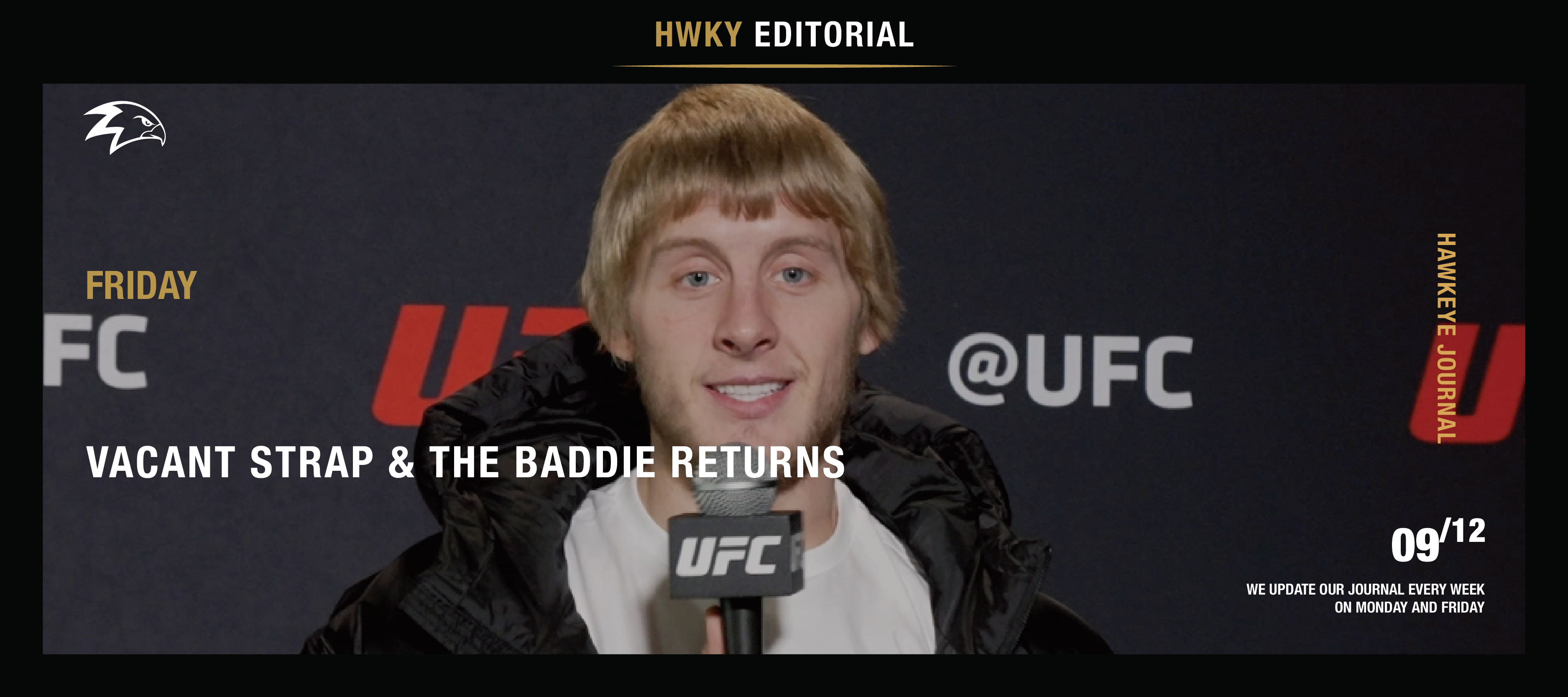 Vacant Strap & The Baddie Returns
What's Up, Fight Fams! We're here to break down the upcoming last big PPV the UFC has to offer this year! Featuring Jan Blachowicz facing off against Magomed Ankalaev for the vacant light heavyweig...
Read more