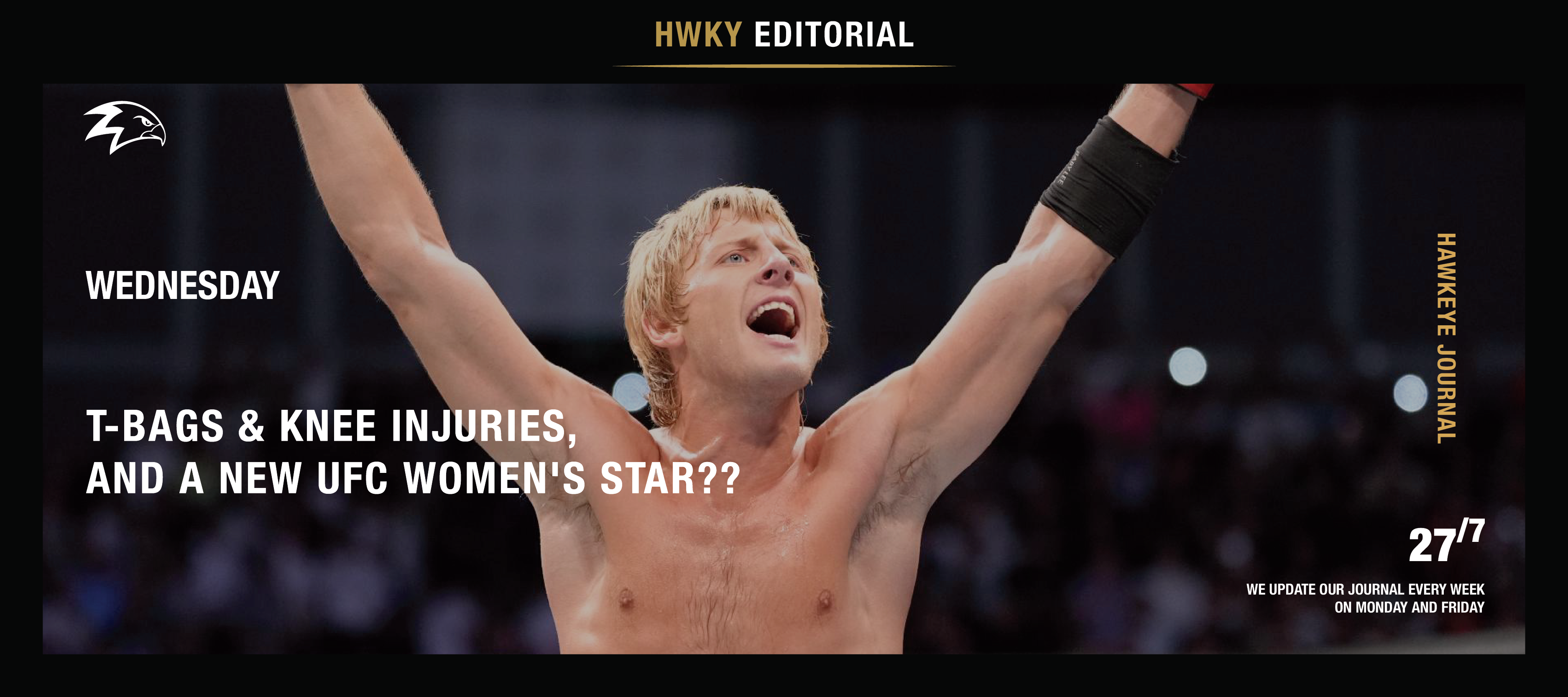 T-Bags & Knee Injuries, and A New UFC Women's Star??
The sequel at UFC London may not have lived up to the inaugural trip to the United Kingdom in March, but the Paddy Pimblett and Molly McCann presentation still shined.
We break down the results & takeaways from the UFC London card, which saw Tom Aspinall lose in 15 seconds to Curtis Blaydes after suffering an untimely knee injury. Then, Pimblett and McMann score monster finishes over Jordan Leavitt and Hannah Goldy.
The UFC has had two terrific main events for the previous two weeks. Brian Ortega vs. Yair Rodriguez and Curtis Blaydes vs. Tom Aspinall was intended to clarify the top of their respective featherweight and heavyweight divisions. Unfortunately, neither bout was able to deliver due to unfortunate injuries sustained by Ortega and Aspinall in the first round. On Saturday, Aspinall suffered a knee injury after an exchange with Blaydes in the first seconds. He collapsed after landing a leg kick, holding the joint and plainly in pain. It appeared to be a random mishap caused by nothing in particular. However, due to the injury, Blaydes was granted the TKO victory. 
The conflict Saturday was meant to be a big test for Aspinall, 29, to determine if he could make the jump to the elite tier of the division. Unfortunately, it may take some time to determine if he can do so. While the outcome of this bout derailed the UFC's preparations, all is not lost. With Ngannou likely out until 2023 and currently in a contract dispute with the UFC, Miocic vs. Jones makes sense for the interim belt. Ngannou could leave the promotion and pursue boxing next year. Jones is considered the greatest light heavyweight of all time, while Miocic is regarded as the most successful heavyweight. This is a hugely marketable battle with history on the line for both men. 
Saturday's outcome is also unpleasant for Aspinall and Blaydes. Blaydes, on the other hand, should not be dismissed. He has a strong resume, and his only losses in the UFC since 2016 have come to Lewis and Ngannou twice. Blaydes should be in a solid position after this unsatisfying win, with potential new matchups against Miocic, Jones, Gane, or Tuivasa.
It pays to stand out in the world of MMA. Every day, combatants endeavor to do their best. Those that don't have to try are the greatest. It just happens. Pimblett is an excellent illustration of this right now. He's getting a "UFC push" and creating some "hype," but it's not due to any determined effort on Pimblett's part. He's just himself.
He's gaining weight to potentially hazardous levels in between fights because that's what he wants to do. He's removing his pants in front of haters and cameras during a weigh-in simply because he wants to. Most importantly, his victories in the Octagon are genuine because it is what he truly desires. He's been appropriately matched, experienced some adversity, and has 3-0 with three finishes. Add to that the message he presented on suicide prevention the day after the fight was nothing short of stunning. Pimblett has addressed mental health and stated that no youngster in Liverpool will ever go hungry if he ever becomes an MMA superstar. Unfortunately, he didn't do one of those things to draw attention to himself. He's just being genuine and authentic.
Molly McCann is one of the most entertaining pound-for-pound fighters on the UFC roster. She bludgeoned Hannah Goldy with blows, including a spinning back fist, in another dramatic finish on Saturday in London.
It may now be time to see if she can compete for the legitimate UFC belt. McCann has a three-fight winning streak in the women's flyweight class and is ready to move up. The UFC may be able to get McCann to the United States before the end of the year and offer her a massive fight on a pay-per-view card.
Comment below and let us know what you think!!! And be sure to purchase your fighting needs at Hawkeye Fightwear!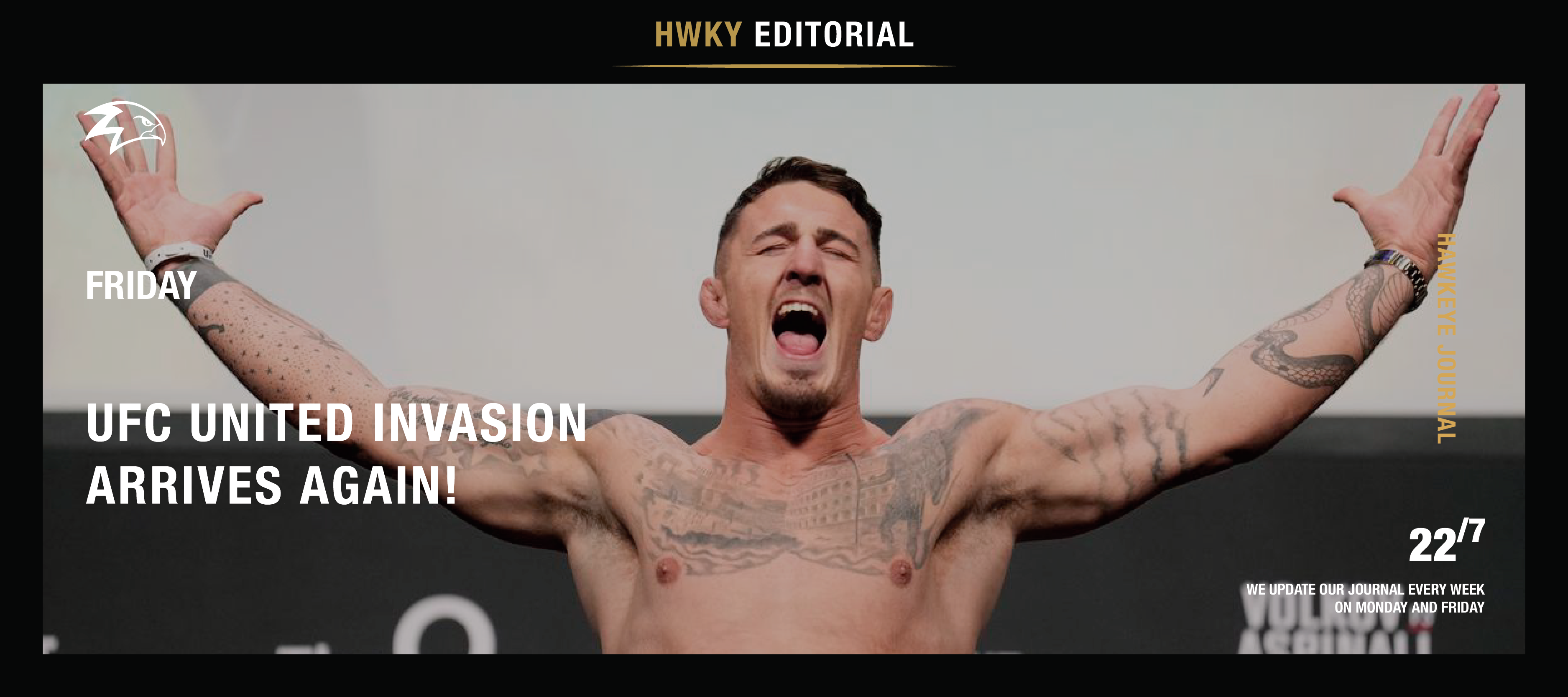 UFC United Invasion Arrives Again!
UFC United Invasion Arrives Again!   As the globe sorted out standards and mandates, the worldwide pandemic kept events to a few select locations. The UFC made its yearly trip across the pond in M...
Read more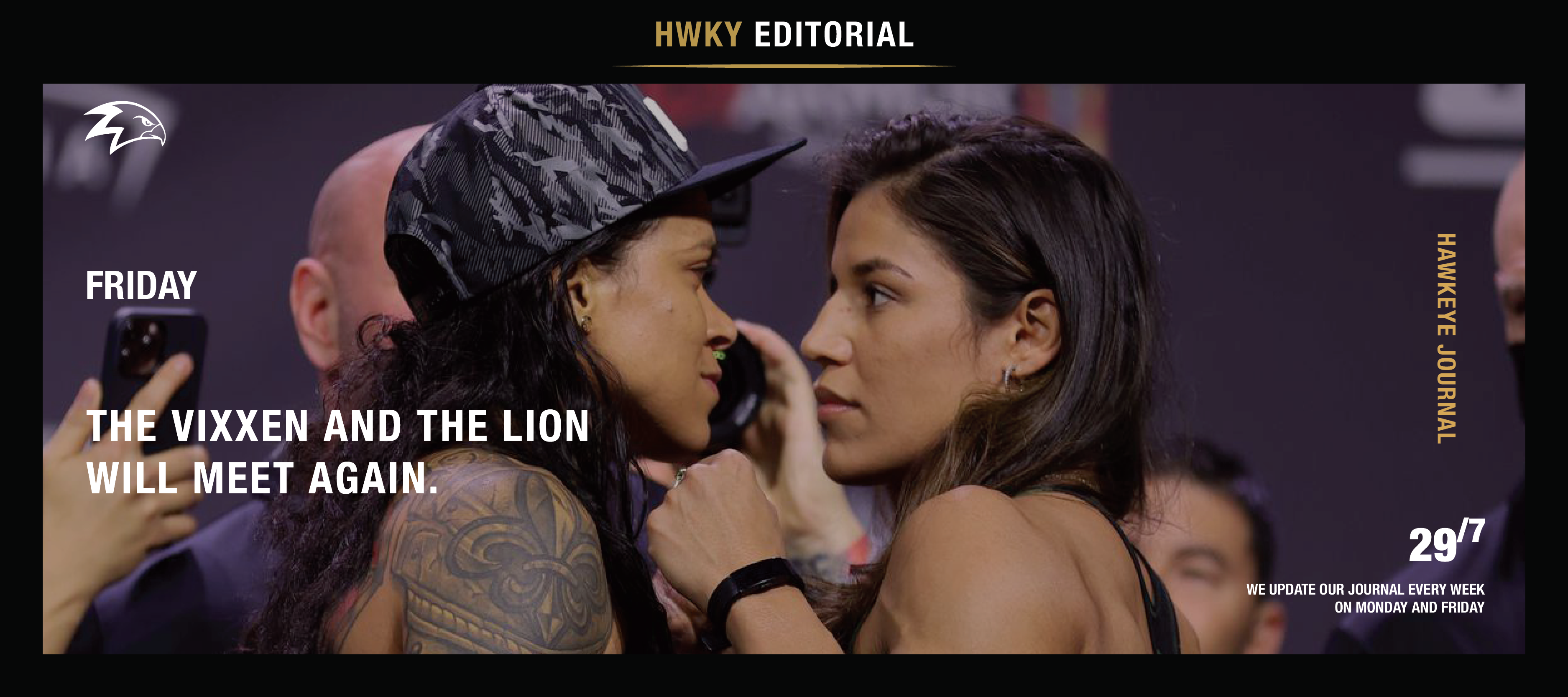 The Vixxen And The Lion Will Meet Again
The UFC will be live in the American Airlines Arena in Dallas, Texas, on Saturday night for UFC 277 for the second time, capping off an action-packed month of July.   This weekend's wrap-up to a r...
Read more