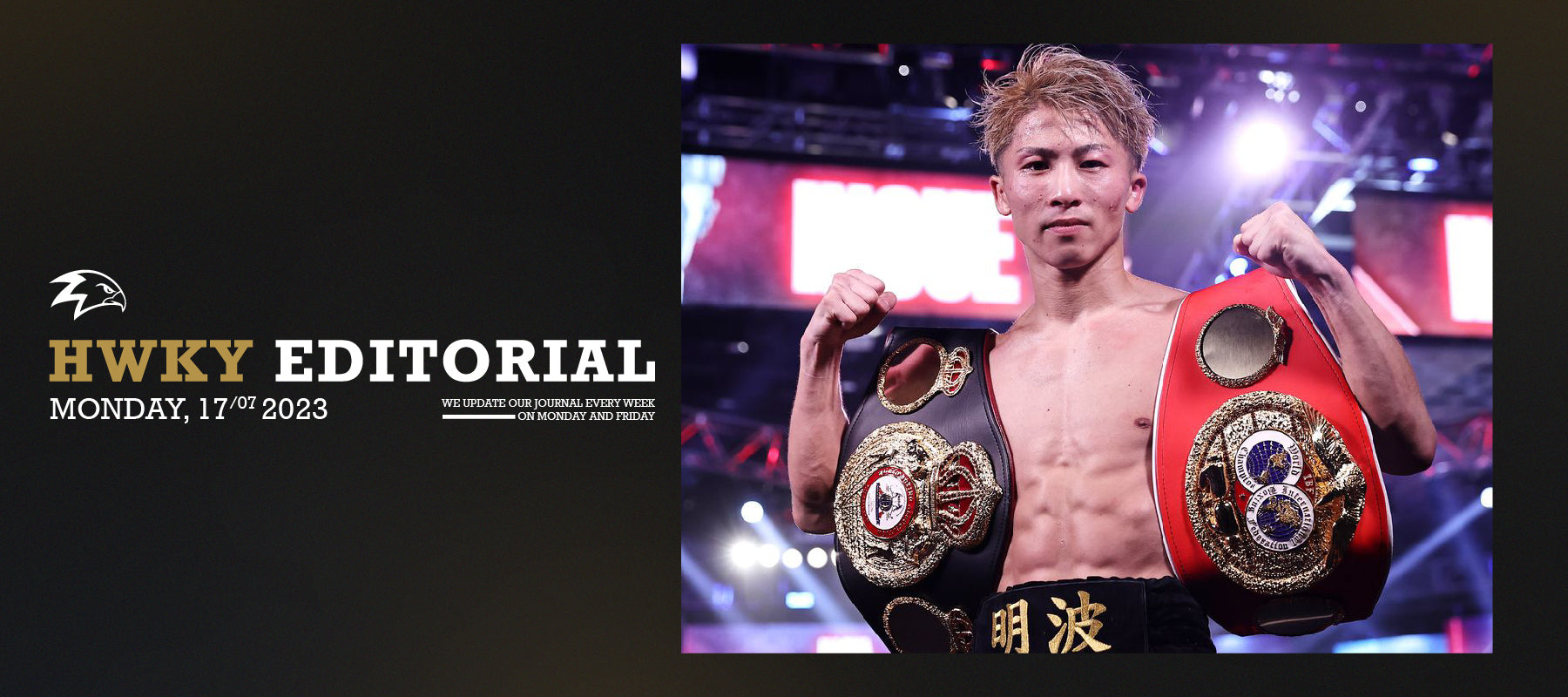 Naoya Inoue: The Star of Japanese Boxing Today
In boxing, certain fighters emerge as shining stars, captivating audiences with skill, determination, and charisma. One such star is the Japanese sensation Naoya Inoue. Known for his lightning-fast hands, devastating power, and unwavering resolve, Inoue has taken the boxing world by storm. 
Naoya Inoue showed an early interest in boxing. Growing up in a family of fighters—his father was a former boxer, and his younger brother, Takuma, is also a professional boxer—boxing was in his blood. Inoue's journey toward greatness began when he trained at a local gym at age five. 
Naoya Inoue's professional career began in 2012 when he debuted at 19 years old. His nickname, 'The Monster,' proved fitting as he tore through opponents, displaying a unique blend of technical prowess and knockout power. Inoue quickly amassed an impressive record of victories, making a name for himself on the international stage.
His remarkable success in multiple weight divisions sets Naoya Inoue apart from many other boxers. After conquering the light and super flyweight divisions, Inoue moved to the bantamweight division. 
His ability to maintain his power and speed while going up in weight is a testament to his discipline and exceptional conditioning. He continued his reign of dominance in the bantamweight division, defeating top-notch opponents and claiming multiple world titles.
Throughout his career, Naoya Inoue has been involved in several memorable fights that have impacted boxing fans worldwide. His thrilling battles against Omar Narvaez, Nonito Donaire, and Jason Moloney showcased his ability to overcome adversity and deliver spectacular performances under pressure. 
Inoue's rise to stardom has sparked a resurgence of interest in boxing within Japan. As he continues to achieve greatness on the global stage, his success has inspired a new generation of Japanese boxers to pursue their dreams in the sport. 
Naoya Inoue's journey from a young boy training in a local gym to a global boxing sensation is extraordinary. With his speed, power, and unyielding determination, Inoue has left an indelible mark on the world of boxing. As he continues to ascend to new heights and inspire the next generation of fighters, there's no doubt that 'The Monster' will remain a force to be reckoned with in the ring. Japanese boxing has found its star, and the future looks brighter than ever with Naoya Inoue leading the way.
Naoya Inoue will return to the squared circle on Tuesday, 07:00 WIB, tp face Stephen Fulton in Japan; tune in to see what he is willing to bring into the ring!