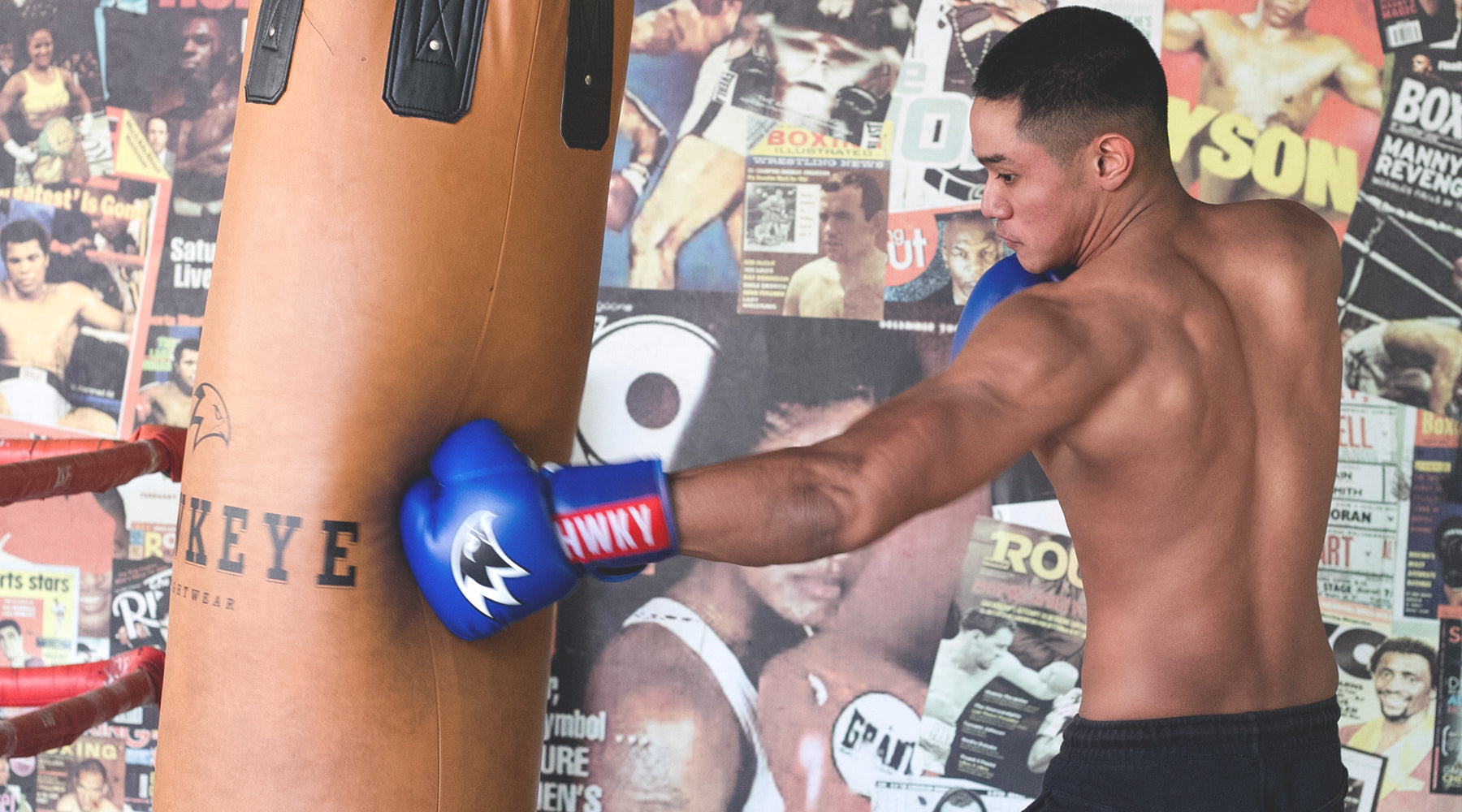 5 Benefits of Heavy Bag Drills
Fighters! The practice of hitting the heavy bag is not only a drain on sweat but also many other benefits that many people do not know. Hitting a heavy bag can also strengthen the hands and shoulders, but that's not all the benefits of hitting the heavy bag, and remember to practice hitting the heavy bag you have to wear protective gear such as, boxing gloves, handwraps, etc. to avoid injury. Here are 5 benefits of hitting the heavy bag:
1. Aerobic dan Anaerobic Exercise
Anaerobic Exercise on a heavy bag is you're hit or kick continuously on a heavy bag to burn calories on your body. For Aerobic Exercise, you're not only hit or kick continuously on a heavy bag, but also using leg or other body movements to move around the heavy bag, so that you're not just burning calories, but you will run out of little breath, and your heart will give oxygen to your muscles. So this exercise is effective, you need to practice 2 - 3 minute per session.
2. Improved Coordination
Had-eye Coordination increased when you surround the heavy bag and release the punches. Because you are moving in several mannerand you have to target your hand before hitting them. While you are hit the heavy bag, the heavy bag will be moving appropriate with your punches, that's where it entails for footwork which is stable and directional punches. The more you often do this exercise, you will get good movement and pointed hard punches.
3. Body Shaping
Another benefit of hitting a heavy bag is body shaping because hitting the heavy bag will moving your muscles like a shoulder, triceps, biceps, pectorals, waist, back and stomach. Muscles will be formed according to your body activity when hitting the heavy bag. If you want to speed up your muscles are formed, you can add punches and another movement when practicing hitting a heavy bag, in accordance with what do you want. Nevertheless, you will get a great result!
4. Strength and Power
Muscles from the shoulders of the hands and feet will always be tense when you hit the heavy bag, relax and face the resistance from your hand when your hands touch with the heavy bag. The more you often hit the heavy bag, the stronger your punch will be.
5. Stress Reduction
Some of the best benefits of hitting the heavy bag are reducing stress, lower blood pressure and generate mood. It is very possible because when you hitting the heavy bag, your body will release the stress hormones and generate the fight response from your brain. Furthermore, your body also will release the endorphins hormones which will improve your mood.